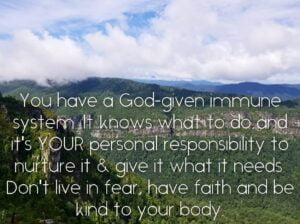 H E A L T H. 
 Do you know what your immune system does? 
Your immune system has a vital role in keeping you healthy. It protects your body from harmful substances, germs, and cell changes that could make you sick. Your immune system is made up of many organs, cells, and proteins.
Nurture your body by eating nutrient-dense foods, balancing your blood sugar, moving your body in functional fitness, being involved in a community (hug!), getting plenty of fresh air, laughing, and even getting chiropractic adjustments! To take a holistic approach, call our office today! 704-540-0055.