Viruses, bacteria, parasites, and fungus are natural within our internal environment. There are optimal levels that are required to function optimally. When there is an overgrowth of a virus, bacteria, parasite, or fungus, subtle issues begin. As modern Americans, we typically ignore subtle problems until severe symptoms arise. 
We were created and designed to experience an epic life. We must be attuned to our physical environment and take care of an issue to prevent disease and restore health. Candida is a fungus that is responsible for yeast infections found in the mouth and genitalia.  An overgrowth of Candida in the gut will first appear silent, but as the fungus begins to break down the gut lining, it spreads to the blood, skin, brain, and heart. 
Causes of Candida Overgrowth:
Standard American Diet, high in sugar, refined carbohydrates, and alcohol is a fuel source for Candida.

Broad-spectrum antibiotics

Oral corticosteroids 

Cancer treatments

Diabetes

Suppressed immune system
Symptoms of Candida Overgrowth
Chronic fatigue

Moods disorders

Recurring vaginal and urinary tract infections 

Oral thrush 

Sinus infections

Intestinal distress

Brain fog 

Skin and nail Infections

Hormonal imbalance

Dandruff

Skin rashes and itchy skin

Jock itch 
Candida Treatment 
Treating Candida is a process, and this process requires discipline. The first step is to starve Candida. This could take 6-8 months. To starve Candida, alcohol and sugar must be eliminated first; we must adhere to the Advanced Plan eating found in Align Your Health. The second step is to add the MaxLiving Advanced Gut Bundle. This bundle is formulated to help kill Candida and rebuild the gut lining.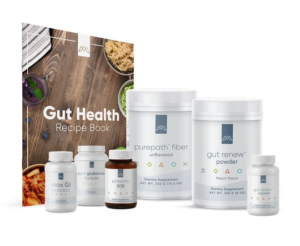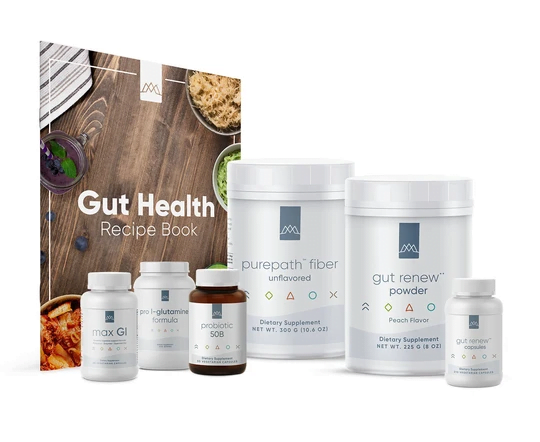 Symptoms of Candida Die-off
Impaired brain function

Headache

Fatigue

Dizziness

Intestinal distress including bloating, gas, constipation, and nausea

Sweating and fever

Sinus infection

Skin breakouts (not limited to face)

Typical flu-like symptoms
These symptoms are aggravating, but it is a sign that you are conquering Candida. Push through, and these symptoms should be resolved in 7-10 days. Making sure that your nervous system is operating at 100% through the removal of subluxations is imperative to the process of killing candida. Consult with your doctor for any questions you may have about Candida. If you are unsure if you have Candida, testing can be ordered.