Ultimate Chiropractic
Having been under chiropractic care his entire life, Dr. Garth Schrock realized, at the age of 27, that he had never experienced sickness, disease, or early death in his family. He decided to become a chiropractor so that he could help others live the same lifestyle. An alumnus of Life University, Dr. Garth has been practicing since 2015. His clinic, Ultimate Chiropractic, located in Millersburg, Ohio offers safe and gentle chiropractic care, advanced spinal correction, and nutritional consultations.
At Ultimate Chiropractic, we exist to help you live the ultimate healthy lifestyle. Our expert doctors are trained in advanced spinal correction, and focus on getting to the root cause of your health problems.
Hours of Operation
Monday:

9:00 am – 11:30 am
3:00 pm – 6:00 pm

Tuesday:

Closed

Wednesday:

9:00 am – 11:30 am
3:00 pm – 6:00 pm

Thursday:

3:00 pm – 6:00 pm

Friday:

9:00 am – 11:30 am

Saturday:

Closed

Sunday:

Closed
About
Ultimate Chiropractic – Millersburg, OH
Meet The Team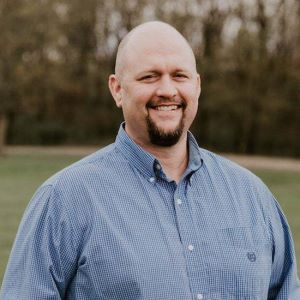 Dr. Garth Schrock, D.C.
Doctor of Chiropractic
Dr. Garth Schrock is part of MaxLiving, a global network of doctors who are at the forefront of healthcare. Several MaxLiving doctors even serve as chiropractors for the USA Wrestling Team! Dr. Schrock attended Life University in Marietta, GA, and graduated at the top of his class with Magna Cum Laude honors. Since then, he has had the privilege of working alongside some of the most distinguished and renowned chiropractors in North America, training in some of the largest chiropractic practices in the country.
Dr. Schrock has received advanced certifications in spinal correction, instrument adjusting, nutrition, and fitness. He has a passion and firmly believes that starting a child on the right foot to true health and healing will lead to a future free of sickness and disease.
Dr. Schrock found his passion when choosing a second career after years of construction. He noticed that his family never dealt with sickness, disease, and early death. This prompted him to ask tough questions about health and how the human body works. While exploring options in healthcare, the principles of MaxLiving stood out from the rest: to find the cause of health problems rather than just treat the symptoms. His experiences have led him to firmly believe that the body needs no help to heal and function, it simply needs no interference.
Dr. Schrock has a heart for serving families and people throughout the community. He dedicates time to help churches incorporate comprehensive wellness programs, teaching them God's laws of health and healing. He also delivers these programs to corporations, schools, sports teams, and organizations. Dr. Schrock has been married since 2003 to his beautiful wife, Angie. Together, they have two beautiful daughters, Courtney and Ketura as well as 2 handsome sons, Clayton and Karson. He truly desires to live his best life now and to help you do the same!
Blog
Reviews
This clinic is owned and operated by Ultimate Chiropractic, a MaxLiving
Partner