Health From Within
Our state of the art Health Center offers Corrective Chiropractic Care, pre and post adjustment rehab, and healthy lifestyle delivery system so that our patients can receive optimal health changes. Unlike conventional medicine, the corrective care offered at Health From Within Family Chiropractic emphasizes the importance of improving your health in an effort to reduce the risk of pain, sickness and disease. Our Health Center is conveniently located in the heart of Rock Hill, MO (Manchester & Mcknight), in the same parking lot as Lucky's Market, Steinmart, Total Access Urgent Care, Club Fitness and Katie's Pizza & Pasta. Just east of West County Mall and west of the St. Louis Galleria. Just a few blocks east of the famous Hacienda Mexican Restaurant, Downtown Webster Groves and south of Tillis Park. We are conveniently located near Kirkwood, Webster Groves, Brentwood, Ladue, Glendale, Warson Woods, Maplewood and Richmond Heights.
Print & Fill out: Adult Patient Paperwork
Print & Fill out: Pediatric Patient Paperwork
Hours of Operation
Monday:

7:30 am -10:30 am
2:30 pm – 6:00 pm

Tuesday:

10:30 am – 2:30 pm

Wednesday:

7:30 am – 10:30 am
2:30 pm – 6:00 pm

Thursday:

7:30 am – 10:30 am
2:30 pm – 6:00 pm

Friday:

Closed

Saturday:

By Appointment Only

Sunday:

Closed
Meet The Doctor
Growing up, Dr. Nick was that kid who had to rely on medications for all his problems. Allergies, asthma, acne and being overweight: he had a myriad of issues. It wasn't until he was in college that Dr. Nick realized what health truly was. Everything changed when he started seeing a chiropractor, making a tremendous influence on his life and health.
I love seeing people experience a new level of health they never knew was possible without the use of drugs or surgery. I work with your body's ability to heal itself.
A Chiropractic Education
Dr. Nick attended the University of Missouri in Columbia to study nutritional sciences. Then, he enrolled at Logan University in Chesterfield to earn a Doctor of Chiropractic. The additional certifications he has earned include nutrition, detoxification and advanced spinal rehabilitation. Dr. Nick is on the Sports Performance Council for USA Wrestling and accompanied the team to the 2016 Olympics in Rio de Janeiro.
$60
NEW PATIENT
SPECIAL
(NORMALLY $150)
Latest Health Articles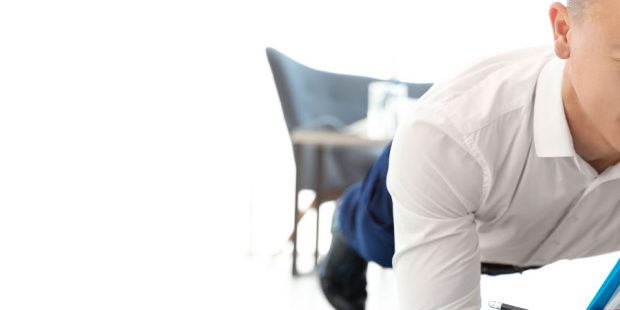 Medically Necessary Chiropractic Care Did you know Chiropractic care can be considered medically necessary? When a physician provides a service for the purpose of evaluating, diagnosing, or treating an illness, injury, or disease or the symptoms thereof. If, after evaluation, it is determined that Chiropractic care is a viable treatment option, a customized treatment plan is developed for the patient, usually covered by insurance. It is common in this situation to begin treatment with more…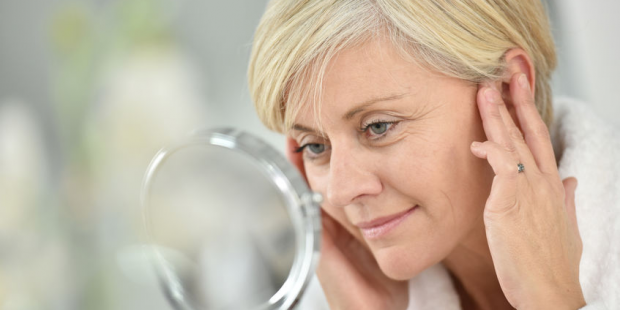 Celebrating birthdays can be fun, but for some, another year older may not be. Getting older can bring unique challenges, including age-related health concerns. Yet with the right approach, you can age gracefully and welcome every birthday, confident that you're in the best health of your life. To do that, you need to remove the things that interfere with healthy aging. Lifestyle obstacles – such as smoking, poor nutrition, and drinking too much alcohol –…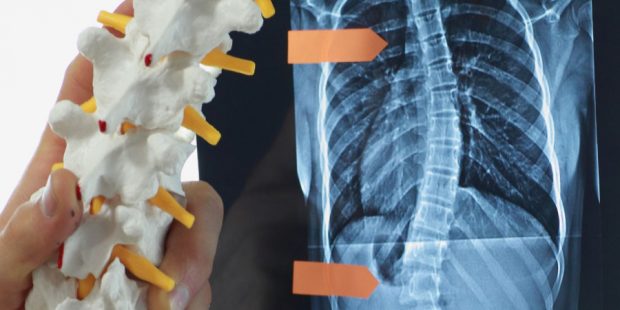 Do You Focus More on The Health of Your Teeth Than Your Spine? We brush our teeth every day twice a day, floss, and go to the dentist every 6 months to maintain a healthy smile. This is important. Healthy gums and teeth are critical to a great quality of life. If you have ever had tooth pain, you understand the importance of healthy teeth. But we don't pay daily attention to the overall health…
Latest Recipes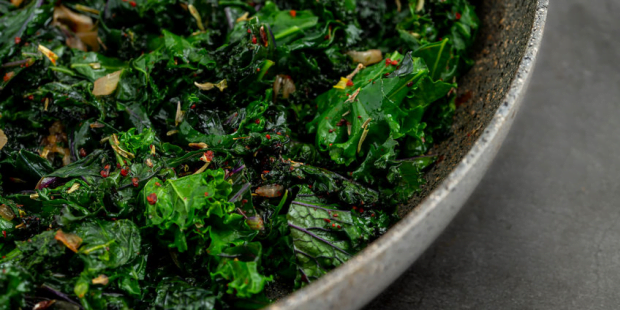 Greek Greens are great on their own sautéed in some olive or coconut oil, but for a more ethnic flair, this is a great variation. This recipe is Core Plan and Advanced Plan approved.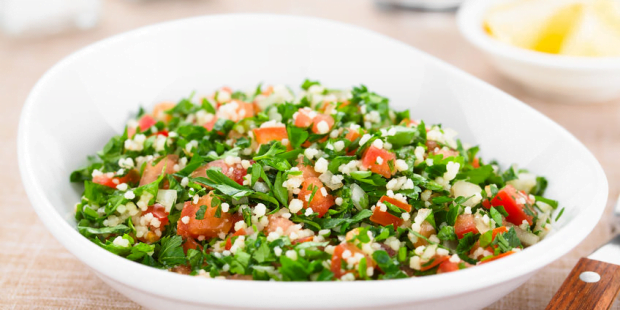 Try this wheat- and grain-free way to make tabbouleh! Enjoy all the spices and flavors of this mediterranean side dish. It's the perfect appetizer for entertaining. Serve as a salad or even as a dip for vegetables. Not only is this delicious, but it is very supportive in the detox system of the body, as it's made with ingredients like parsley, lemon, cilantro, and other raw veggies.
This clinic is owned and operated by Health From Within, a MaxLiving
Health Center