Turning Point Chiropractic
We believe that being a MaxLiving chiropractor is more than someone who just helps people feel healthy. Through high-quality chiropractic and corrective care, combined with the 5 Essentials™, we're here to empower patients with both knowledge and healing. Trust that your health is in expert hands.
Hours of Operation
Monday:

8:00 am – 11:00 am
3:00 pm – 6:30 pm

Tuesday:

2:30 pm – 6:00 pm

Wednesday:

8:00 am – 10:30 am
3:00 pm – 6:00 pm

Thursday:

3:00 pm – 6:30 pm

Friday:

8:00 am – 11:00 am

Saturday:

Closed

Sunday:

Closed
About
Turning Point Chiropractic – Ballwin, MO
Meet The Team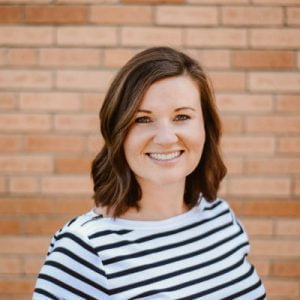 Dr. Beth Becherer, D.C.
Owner/Doctor
Dr. Beth Becherer is a seasoned MaxLiving chiropractor serving Ballwin & the greater St. Louis region since 2016. She is a graduate of Logan College of Chiropractic in Chesterfield, MO, where she received her Doctorate of Chiropractic in December 2014. Following graduation, she practiced in Naples, Florida at one of the largest health clinics in the U.S. where she dedicated an additional 14 months to studying spinal correction, patient care, The 5 Essentials, and personal development before opening her own clinic in Ballwin, MO.
Dr. Beth's true passion is to see health injustice eradicated. By way of the 5 Essentials of MaxLiving, she has seen countless testimonies in her clinic of individuals and families minimizing the usage of medications, preventing illness, reversing disease, and living life abundantly with a renewed level of health. She frequently partners with local schools, businesses, and churches where she teaches the chiropractic healing principle to our community. For schools, she performs sports physicals, scoliosis checks, and backpack ergonomics & safety. At businesses, Dr. Beth offers teachings on nutrition, stress management, workplace ergonomics, and healthy living to minimize sick days. Church congregations get to experience catered programs such as Winning My Race and the MaxLiving Makeover.
She is originally from Northern Ohio where she grew up on Lake Erie and is passionate about 'lake life'. Dr. Beth graduated from Margaretta High School and then went on to complete her undergraduate education at Ashland University earning her Bachelors of Science degree with a Major in Biology and Minor in Chemistry before enrolling in the doctoral program at Logan College of Chiropractic.
Dr. Beth and her husband Josh work alongside one another at Turning Point Chiropractic while creating the life of their dreams. When they're not in their clinic or serving patients and the community, you will find Dr. Beth perfecting a new recipe, cycling, reading, creating new patient content, tending to her vegetable garden, spending time with the family cats & dog, or listening to her favorite pastors & podcasters.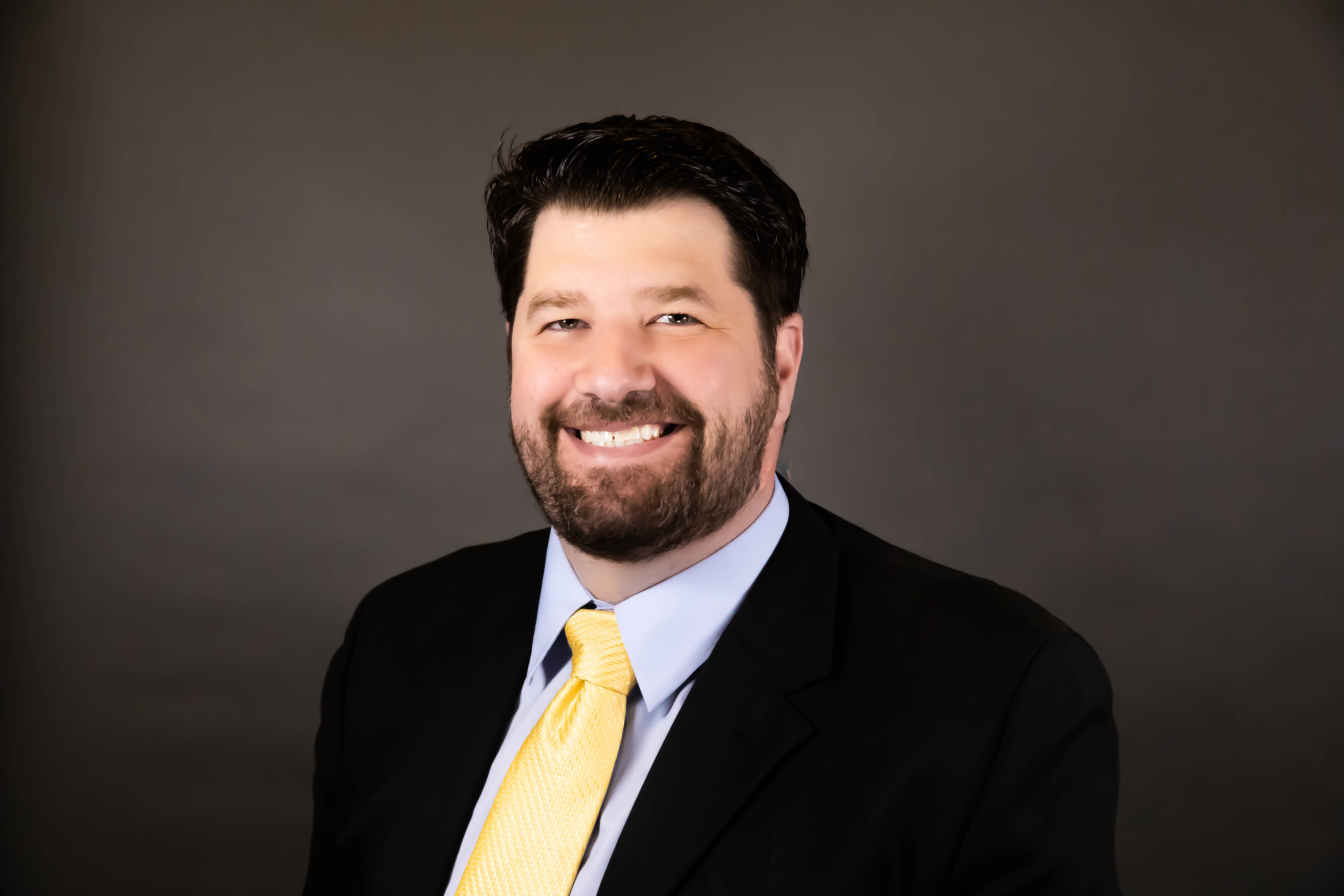 Dr. Michael Bucher, D.C.
Doctor of Chiropractic
Dr. Michael Bucher has a heart for helping others live their best lives while staying healthy & happy. He became a chiropractor after spending more than a decade as a personal trainer and strength coach. His decision came after his own incident with back pain and subsequent back injury where he ruptured a lumbar disc. The "traditional" doctors he was referred to and the surgery that was suggested, never truly fixed his problem.
After two spine surgeries where part of his disc was removed each time, he was left with permanent nerve damage. He knew the permanent damage could have- and should have- been prevented if he would have been cared for and treated properly.
Now, as a chiropractor, he's realized that his experience is one that's all too familiar with many, many people. Like himself, patients are rarely taught the true cause of back pain and ruptured discs outside of a MaxLiving office— let alone how to prevent it from happening again in order to avoid unsuccessful and costly spinal surgeries.
Dr. Mike is passionate about helping his patients understand & interpret health concerns, sort through the misinformation, and get on their way to healthier lives! He stands to be an advocate for his patients and believes that we need to get back to basics with staying well adjusted through corrective chiropractic care, remaining active well into our golden years, and properly nourishing our bodies.
Dr. Mike studied Exercise Science with emphasis on strength and conditioning at Lindenwood University in St. Charles Missouri and went on to earn his Doctor of Chiropractic degree at Logan University in Chesterfield Missouri in 2021. He has specific training with the Titleist Performance Institute, Selective Functional Movement Assessment, Dynamic Neuromuscular Stabilization, Active Release Technique, McKenzie Spine Protocol and Youth Exercise Specialist. He can help patients of all ages.
Dr. Mike spends his free time at the golf course or playing hockey. Born and raised in St. Louis, he is a devoted St. Louis Blues fan. His home is full with his cat Peanut along with his two Great Pyrenees named Texas and Scoop.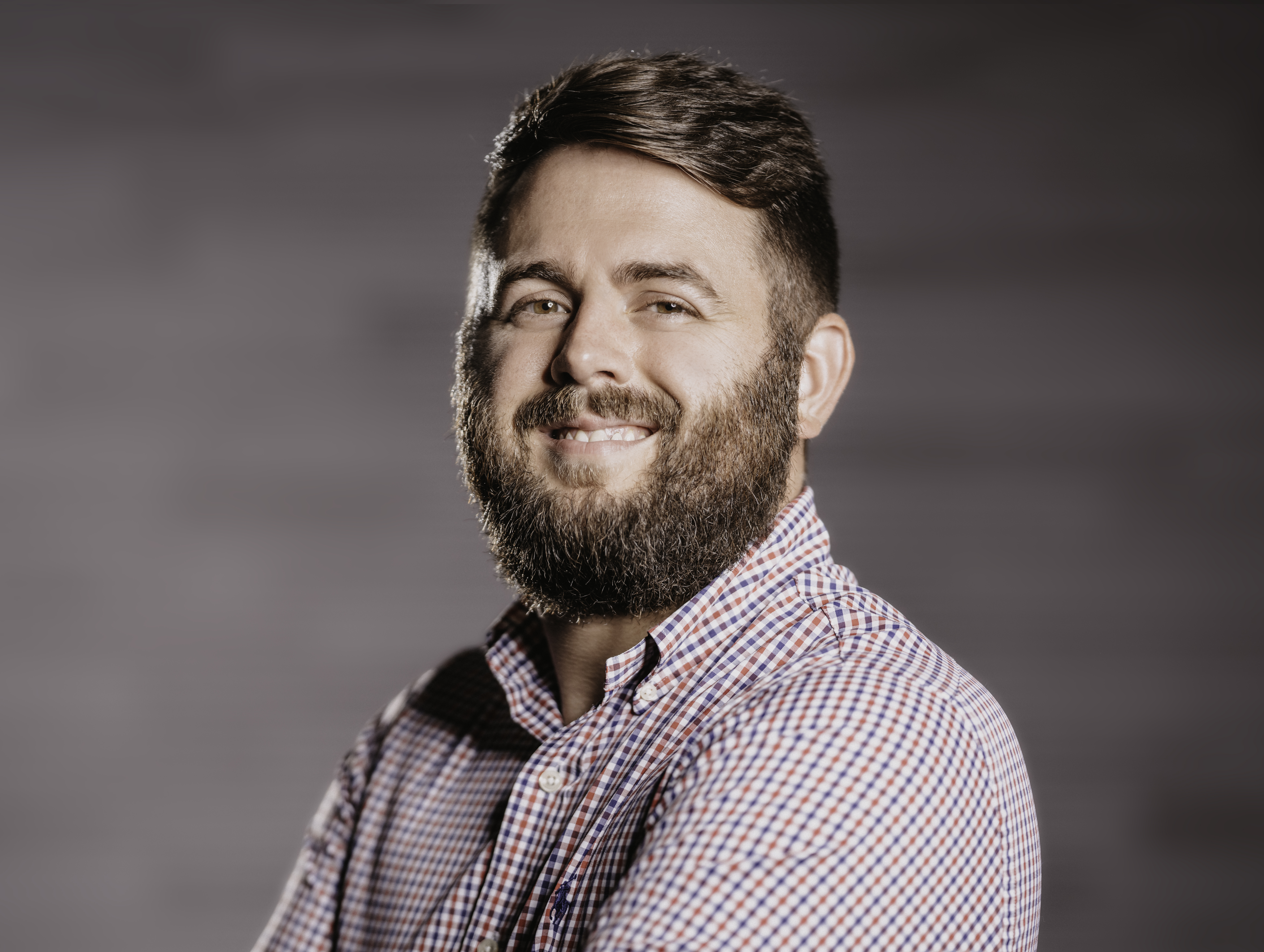 Josh Becherer
Clinic Director
Josh Becherer is the Clinic Director of Turning Point Chiropractic. He has been leading the TPC team since December 2021. Josh is a graduate of Ranken Technical College in St. Louis, MO and earned his degree in Electrical Systems Design Technology. He has 8 years of experience working in the industry, most recently as a Design and Quotations Manager. Some of his favorite jobs he has worked on for lighting design include the Cosmos Corporation, the St. Louis County Library, and countless other businesses you know and love around the St. Louis area and beyond.
Josh is originally from Granite City, Illinois where he graduated from their high school prior to attending his graduate studies at Ranken.
In September of 2021, Josh attended his first MaxLiving Chiropractic seminar in Orlando, Florida with his wife, Dr. Beth. That weekend changed the trajectory of his life forever once he saw how passionate-for-people and mission-driven the whole MaxLiving network was. Never before had he experienced a level of desire so big to completely change careers to join a movement passionately serving people by way of holistic healthcare. He is now on mission to change the way people view and manage their health through chiropractic, MaxLiving, and The 5 Essentials alongside his wife, Dr. Beth.
Outside of the office, you will find Josh on the golf course, working on home projects, throwing Frisbee with the family dog, listening to his favorite podcasts, or enjoying all of Dr. Beth's new recipes.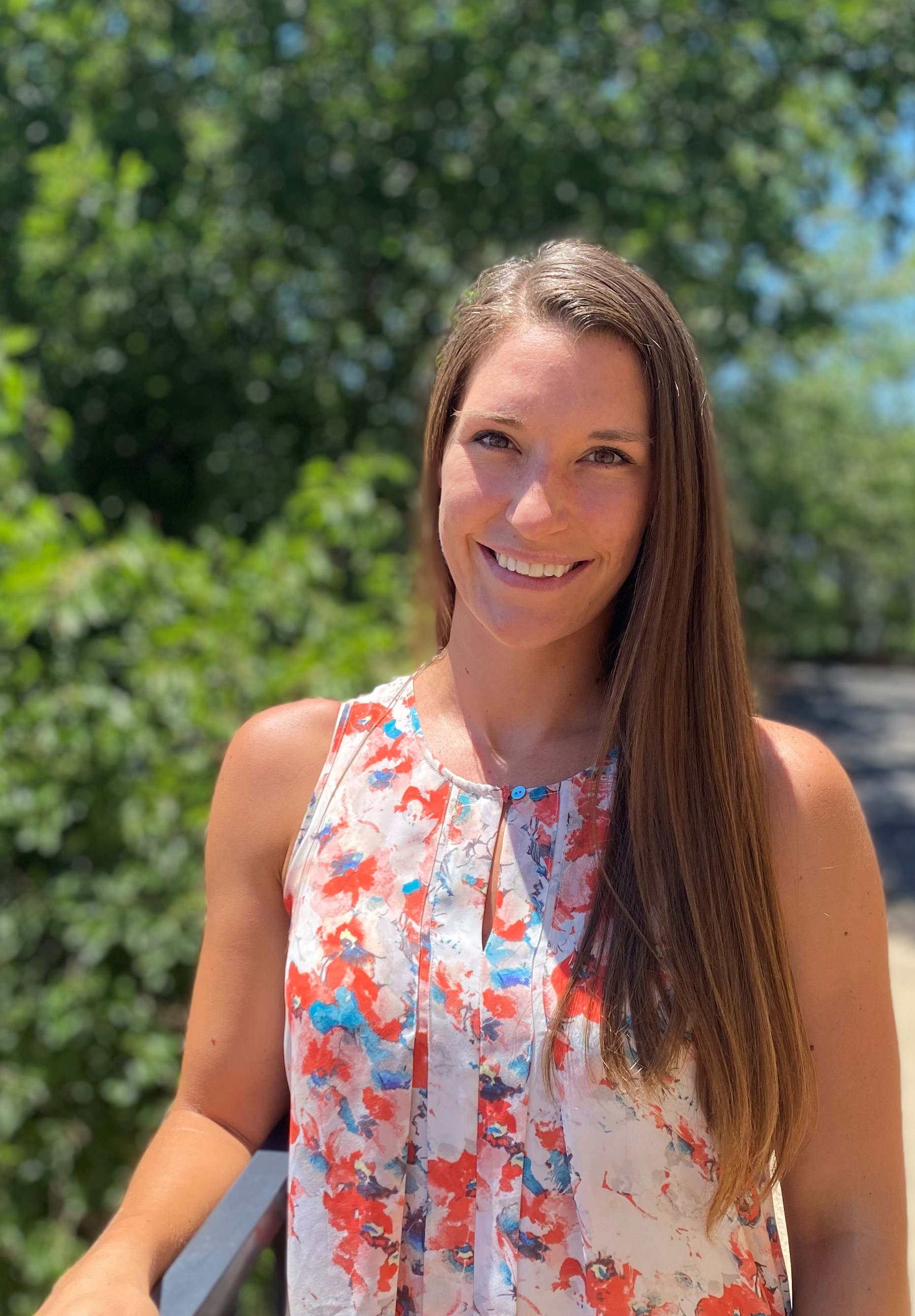 Brittany Anglemyer
5 Essentials Chiropractic Assistant
Brittany is the 5 Essentials Chiropractic Assistant at Turning Point Chiropractic. She joined the team in January of 2020 and is the first person you will see upon entering our doors! Before moving to St. Louis, she earned her Bachelor's degree in Visual Communication Design at University of Indianapolis and also achieved All-American status on the volleyball team.
Brittany's journey with Turning Point Chiropractic began first as a patient. After experiencing relief and results for herself, she became increasingly attracted to Chiropractic & The 5 Essentials of MaxLiving and wanted to be part of the movement. A few months later, she joined our team and has been at the forefront ever since! From patient care and education, to being a near-expert in nutrition, supplementation, and spinal homecare & rehab, Brittany is an integral part of the patient experience and the clinic itself.
She is passionate about linking arms with our patients and guiding them to lead fuller, healthier, and happier lives by radically transforming their health with the principles taught inside our four walls. She loves helping bring to light a different perspective on health for our patients and is always furthering her knowledge on all things regarding true health and healing.
When Brittany is not caring for our patients, you will find her dominating in her volleyball leagues locally and across the country, hiking, exercising, listening to her favorite podcasts on health & nutrition, or spending quality time with her Fiancée, Phil, and their family pets.
Blog
Reviews
This clinic is owned and operated by Turning Point Chiropractic, a MaxLiving
Health Center