Turning Point Chiropractic
We believe that being a MaxLiving chiropractor is more than someone who just helps people feel healthy. Through high-quality chiropractic and corrective care, combined with the 5 Essentials™, we're here to empower patients with both knowledge and healing. Trust that your health is in expert hands.
Hours of Operation
Monday:

8:30 am – 10:30 am
3:00 pm – 6:00 pm

Tuesday:

2:30 pm – 5:00 pm

Wednesday:

8:30 am – 10:30 am
3:00 pm – 6:00 pm

Thursday:

3:00 pm – 6:00 pm

Friday:

8:30 am – 10:30 am

Saturday:

Closed

Sunday:

Closed
About
Turning Point Chiropractic – Ballwin, MO
Meet The Team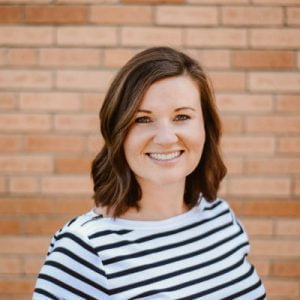 Dr. Beth Barnes, D.C.
Owner/Doctor
Dr. Beth is part of a global network of doctors that are at the forefront of healthcare. She is originally from Northern Ohio where she grew up on Lake Erie and completed her undergraduate education at Ashland University. Dr. Beth is a Logan College of Chiropractic graduate of 2014. Following graduation, she practiced in Naples, Florida at one of the largest health clinics in the U.S.
Holding advanced certifications in spinal correction and nutrition, Dr. Beth is passionate about seeing her practice members achieve a level of health never before experienced. When asked what she enjoys most about chiropractic, her answer is unwaveringly, 'seeing new people create new stories with a higher level of health'. Her clinic, Turning Point Chiropractic, opened on June 27, 2016 and has since grown to be a place of healing and life change in her community. When she's not in the office, you'll find Dr. Beth cycling and spending time with her family.
Blog
Reviews
This clinic is owned and operated by Turning Point Chiropractic, a MaxLiving
Health Center