Essential Health Chiropractic
Essential Health Chiropractic has been caring for infants, children and adults since it opened in 2007. This state of the art clinic is equipped with everything it takes for a patient to live the 5 Essentials of Health!
Essential Health Chiropractic provides personalized Chiropractic and Wellness treatments for each of their patients, as well as, Intensive Spinal Corrective care for those who qualify! Our focus is getting to the cause of the underlying health condition not just covering up the symptoms for a short period. The human body is truly the most amazing healing system…our goal is to remove the interference to allow your body's nervous system to function and heal at it's optimal level.
Hours of Operation
Monday:

8:00 am – 10:30 am
3:00 pm – 5:30 pm

Tuesday:

3:00 pm – 5:30 pm

Wednesday:

8:00 am – 10:30 am
3:00 pm – 5:30 pm

Thursday:

3:30 pm – 6:00 pm

Friday:

8:00 am – 10:00 am

Saturday:

Closed

Sunday:

Closed
About
Essential Health Chiropractic – Eagan, MN
Meet The Team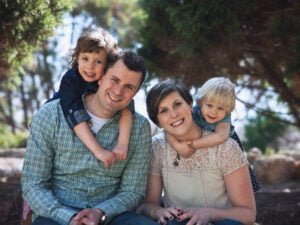 Dr. Jeff McComb, D.C.
Doctor of Chiropractic
Dr. Jeff has received advanced training in spinal correction, toxicity, exercise and nutrition from some of the largest health clinics in the world. He has access to the latest scientifically based research and protocols in health and healing today and is one of only a few hundred doctors certified in the Five Essentials of MaxLiving.
At Essential Health Chiropractic we teach monthly workshops on fitness, nutrition, detoxification and other health-related topics that help families achieve their optimal health from within. Dr. Jeff's mission is to transform families in his community to regain and maintain their health to fulfill their calling. He teaches programs to churches, and has worked with many local businesses to help them decrease sick time and injuries and create a healthy work environment.
When Dr. Jeff is not helping others get well he is spending time with his wife Sarah and two daughters, hanging out in front of his fish aquariums and traveling with his family.
Blog
Reviews
This clinic is owned and operated by Essential Health Chiropractic, a MaxLiving
Health Center