InnerLink Chiropractic
Fill out our Patient Paperwork in English for Adult or Pediatric Patients.
Print & Fill out our Patient Paperwork in Español for Adult or Pediatric Patients.
We will break down health and fitness concepts that have been publicized to seem more complex than they really are. Our goal is to provide you with simple, common-sense tips to preventing disease and living a fuller, healthier lifestyle.
$60
NEW PATIENT
SPECIAL
CONSULTATION
Hours of Operation
Monday:

8:00 am – 10:30 am

Tuesday:

3:30 pm – 6:00 pm

Wednesday:

8:30 am – 9:30 am

Thursday:

3:30 pm – 6:45 pm

Friday:

7:30 am – 11:30 am

Saturday:

9:00 am – 10:00 am

Sunday:

Closed
About
InnerLink Chiropractic – Wixom, MI
To help you achieve your health and fitness goals, we offer the following services:
Specific, efficient spinal correction to alleviate immediate aches, pains and illness while also relieving symptom-causing irregularities in your spine.
At-home spinal care exercises to complement your in-clinic correction procedures, so your body can get well faster.
Nutritional recommendations and tips to help you reduce the amount of dangerous toxins you're exposed to on a daily basis; these tips can help you balance your body's hormones and overcome resistance to weight loss.
Encouraging health talks and workshops to teach you more about society's pressing health issues, so you can stay up-to-date on how to ensure the health and well-being of yourself and your loved ones.
Supplemental health and well-being resources to help detoxify your body and ingest vital nutrients so your body can perform at its best every day.
Meet The Team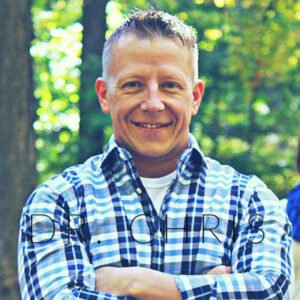 Dr Chris Niedzinski
Doctor of Chiropractic
Dr. Chris has been helping people maximize their potential since 2005 in his clinics in Michigan. As a Doctor with experience, he is committed to promoting the health and wellness of all of his patients through 5 Essentials: nutrition, exercise, spinal correction, detoxification, and creating a mindset of success.
He also dedicates considerable time to the community in various ways through education, inspiration and leadership through many Life Management Programs, workshops, and seminars. He has worked with various clubs, businesses, churches, charities, and other organizations in the Detroit area and beyond. He has led thousands to healthy living through makeovers, fitness classes, nutrition tours, demonstrations, radio shows, and so much more.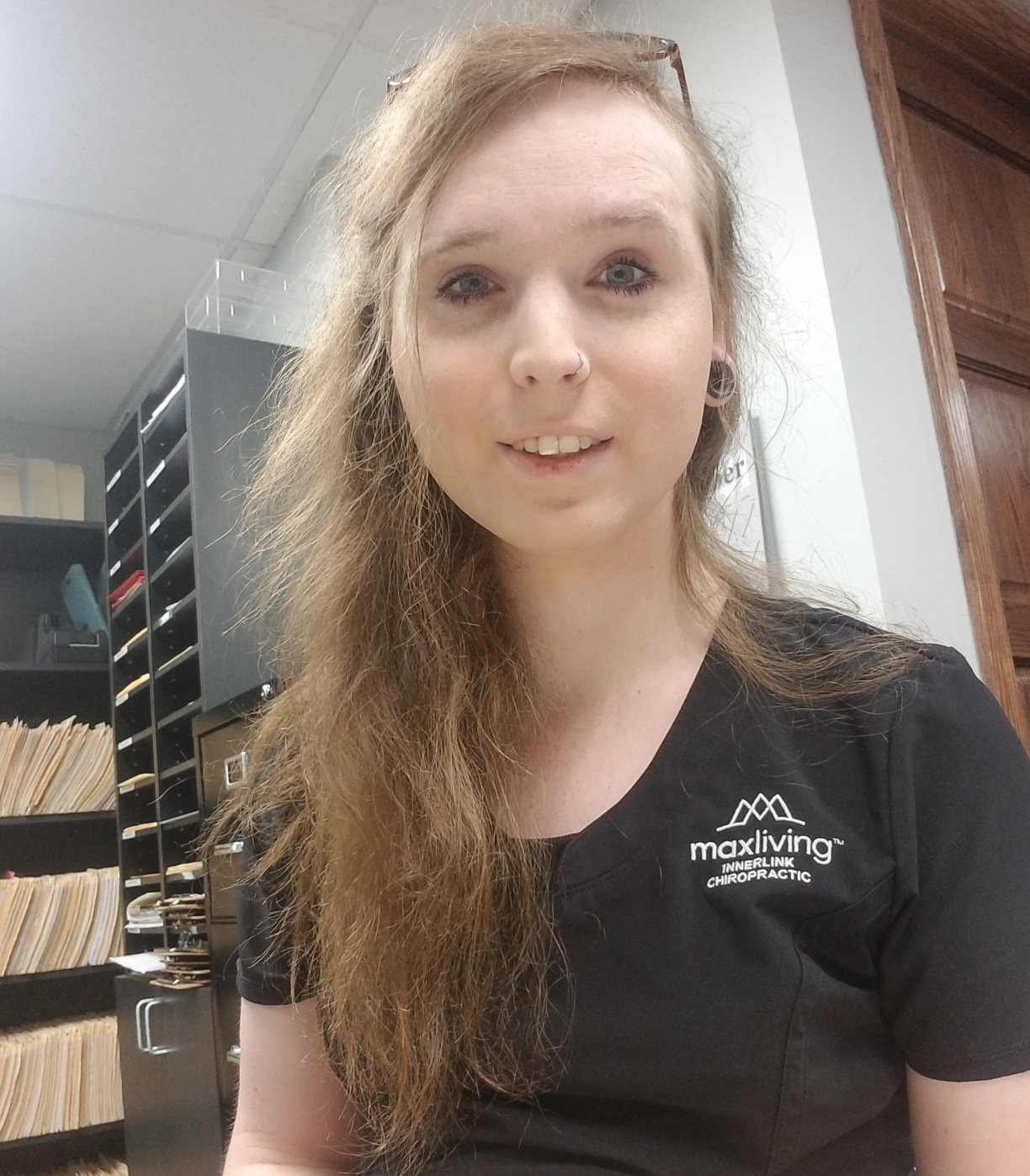 Sydney
Chiropractic Assistant
Sydney works with the InnerLink team as the Chiropractic Assistant. She has always strived to work in the field of health. Holding true to Maxliving's 5 Essentials, you will find her connecting with patients, taking xrays, assisting with warmups, rehab and much more.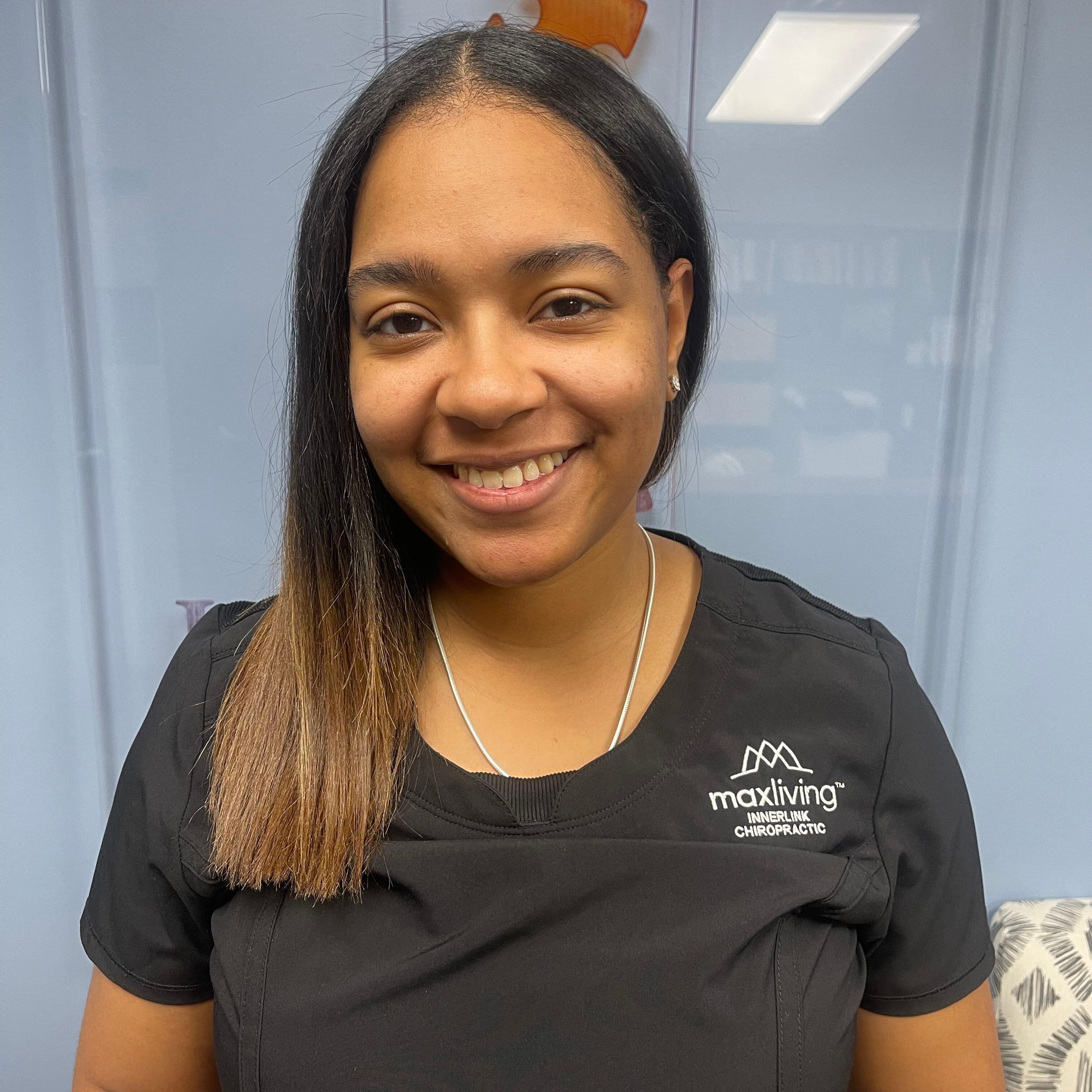 Alaysia
Chiropractic Assistant
Alaysia works with the InnerLink team as the Chiropractic Assistant. She has a major passion for healthcare and Chiropractic, and will be attending Chiropractic school in the near future. Utilizing the 5 Essentials, you will find her taking x-rays, educating patients, assisting with warmups and social media outreach.
Services
Nutrition Consult
Your Maximized Living chiropractor understands that your body is a complex array of important systems. During your first visit, your doctor will discuss your complete health history, your symptoms, and the lifestyle factors that are currently affecting your health. We'll work with you to understand what your health and wellness goals are and what you hope to get out of Maximized Living. Some of these goals may include symptom relief; reconstructive care to recover from an injury; raising your athletic performance and personal fitness; and reevaluating your lifestyle to promote health and wellness, which protects against illness and injury.
During your chiropractic consultation, your doctor assesses the causes of the symptoms that are causing you pain and stress, contributing to your overall state of health. The physical exam involves tests like digital nerve scans, range-of-motion tests, and x-rays to uncover underlying problems that may not yet be causing any symptoms.
Laser treatment (also known as phototherapy and low level laser therapy) involves the application of low power coherent light to injuries and lesions to stimulate healing and reduce pain. It is used to increase the speed, quality and strength of tissue repair, resolve inflammation and give pain relief. Low level laser technology has been found to offer superior healing and pain relieving effects compared to other electrotherapeutic modalities such as ultrasound, especially in dealing with chronic problems and in the early stages of acute injuries. Low level laser technology is a complete system of treating muscle, tendon, ligament, connective tissue, bone, nerve, and dermal tissues in a non-invasive, drug-free modality.
Metabolic Testing
Genova Diagnostics Metabolic Analysis Profile (Urine) measures four critical areas of metabolism: gastrointestinal function and dysbiosis markers, cellular and mitochondrial energy metabolites, neurotransmitter metabolites, and functionally important organic acid metabolites of amino acids. The reference ranges for this test apply to children (2-12 yrs) and adults.
Blog
Reviews
This clinic is owned and operated by InnerLink Chiropractic, a MaxLiving
Health Center