Abundant Health Chiropractic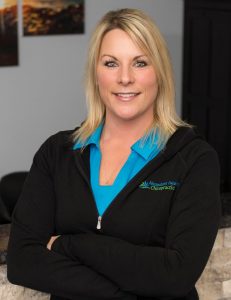 When Dr. Lianne Coombe was younger, she had injured her back playing volleyball.  While in pain and hunched over, her mother and aunt made the decision to take her to the chiropractor. After receiving her adjustment, she was able to stand straight and walk out without any pain. It was then she said to herself, "That's what I want to do for the rest of my life. I want to help people." With this intention, Dr. Lianne attended Canadian Memorial Chiropractic College (CMCC). Consequently, she opened her clinic, Abundant Health Chiropractic, and has been in practice for 13 years.
At Abundant Health Chiropractic, located in Mt. Pleasant, Michigan, we are here to serve our community and create an environment to help our patients reach optimal health and wellness. We don't just treat the symptoms, we get to the root of the problem. We offer services such as chiropractic care and massage, and we are also working toward expanding into a multidisciplinary office.
  Print & Fill out: Adult Patient Paperwork
  Print & Fill out: Pediatric Patient Paperwork
Hours of Operation
Monday:

9:00 am – 11:00 am
2:00 pm – 4:00 pm

Tuesday:

2:00 pm – 5:00 pm

Wednesday:

9:00 am – 12:00 pm
2:30 pm – 5:30 pm

Thursday:

10:00 am – 12:30 pm
2:30 pm – 5:30 pm

Friday:

10:00 am – 12:00 pm

Saturday:

Closed

Sunday:

Closed
NEW PATIENT
SPECIAL
FREE CONSULTATION
Latest Health Articles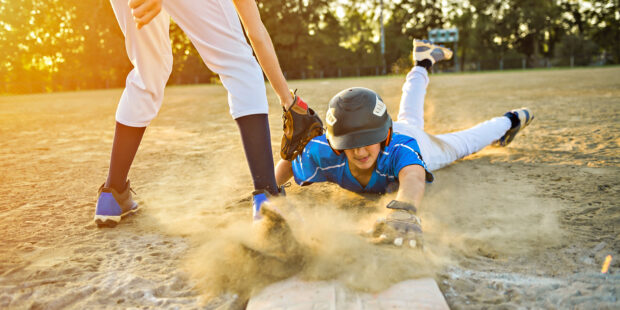 As a health and fitness advocate, you probably didn't know that sports and recreational activities account for approximately 8.6 million injuries each year in the US, that are bad enough to be treated in the emergency room. While this includes injuries from a wide range of sports and activities, not just those specific to the spring, Americans tend to participate in more sports and physical activities during the warm months, including the spring and summer…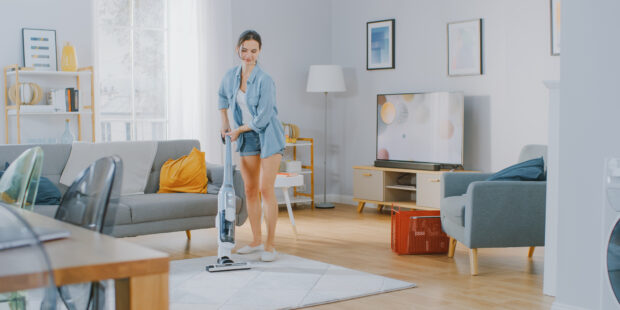 Sunday. The day of rest. This notion has distinctly biblical roots, as on the seventh day, God rested after creating the world. Life in 2023 still mirrors this story. We spend Monday through Friday creating our lives through our chosen careers; Saturday is spent mostly running errands in support of our lifestyle; and finally, on Sunday, maybe after religious service, most of us rest and unwind—until those last few hours when we start thinking about getting…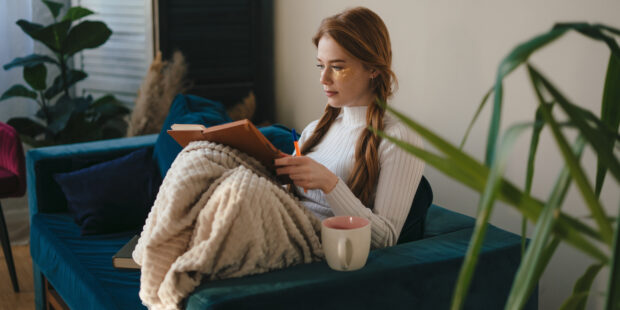 You're lost at sea in a small boat. In the boat with you are your beloved dog and a human stranger. Your only chance of surviving is to throw one of them overboard or all will perish. The choice is yours alone. Which do you choose and why?  These types of moral dilemmas were popularized in books on the subject, written largely in the 1990s and ruminated over at parties and family gatherings (not exactly…
Latest Recipes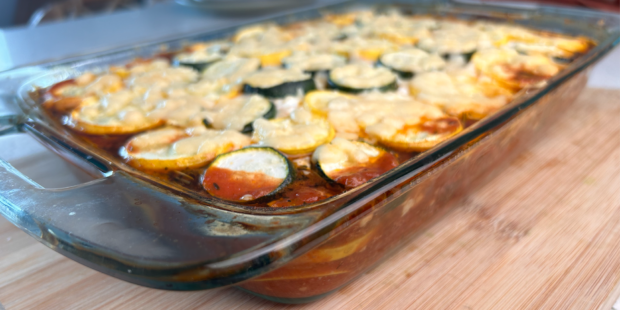 Swap traditional lasagna noodles for zucchini in this recipe, creating a lighter and more nutrient-dense version of the classic Italian dish.
This clinic is owned and operated by Abundant Health Chiropractic, a MaxLiving
Health Center