Rivertown Family Chiropractic
Our vision at Rivertown Family Chiropractic is to invest in and equip the people of West Michigan to unlock their full health potential to live a fully alive life. We have been serving the West Michigan community since 2014 and continue to see our patients experience health freedom.
We offer principled corrective chiropractic care from doctors that are highly trained and committed to your health goals. We serve the Grandville area and surrounding communities of Hudsonville, Jenison, Byron Center, Kentwood, Wyoming and Grand Rapids. We see patients of all ages and our doctors are certified in ICPA pediatric adjusting techniques (Click here for more info).
  Print & Fill out: Adult Patient Paperwork English & Español
  Print & Fill out: Pediatric Patient Paperwork English & Español
Hours of Operation
Monday:

8:00 am – 10:30 am 2:45 pm – 6:00 pm

Tuesday:

11:30 am – 2:45 pm

Wednesday:

8:00 am – 10:15 am 2:45 pm – 6:00 pm

Thursday:

2:45 pm – 6:00 pm

Friday:

7:00 am – 10:30 am

Saturday:

8:00 am – 10:00 am

Sunday:

Closed
About
Rivertown Family Chiropractic – Grandville, MI
Feature Services:
We deliver personalized care, expertly done. We value each patient's unique needs and health goals and strive to offer seminars that are relevant, inspiring and personally applicable.
Service Benefits
Our Services have been shown to:
Improve physical activity
Specific Corrective Chiropractic Care
Spinal exercises and rehabilitation
Monthly Nutrition Seminars
Health Talks and Workshops
Metabolic Testing
Exercise Programs
Pediatric Services
Detox and Nutrition Protocols
Slow down the aging process
Reduce aches and pains
Decrease weight loss resistance
Support reducing depression and anxiety
Meet The Team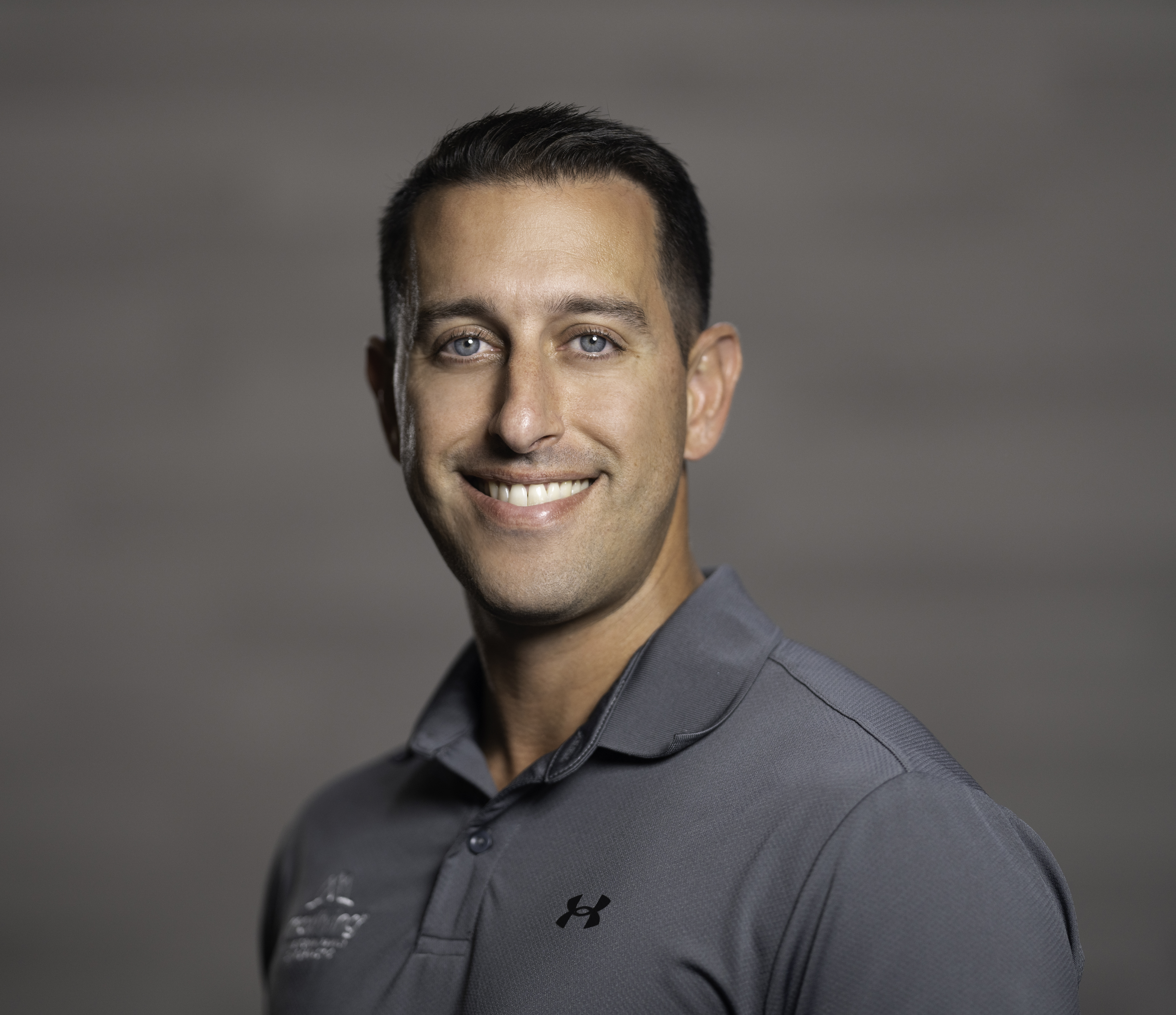 Mark Wolfman, D.C.
Doctor of Chiropractic
Dr. Mark Wolfman is a leader in a global network of doctors at the forefront of healthcare. He has received advanced certifications in spinal correction, nutrition, fitness, pediatrics, pregnancy care, and is Webster Certified. In addition to running RFC which has become one of the largest natural health clinics in the Midwest, Dr. Mark's heart is for serving people throughout the community.
He donates his time regularly to help churches and other organizations develop wellness programs, teaching them God's laws of health and healing. He has also served as an adjunct professor at 3 different Chiropractic colleges, and currently coaches and mentors hundreds of Chiropractic doctors and students nationwide.
Dr. Mark graduated Cum Laude from Life University Chiropractic school in Atlanta, GA., but he found his passion for Chiropractic during his studies in neuroscience at the University of Michigan in Ann Arbor, which prompted him to ask the tough questions about real health and how the human body works. While exploring options in healthcare, the principles of MaxLiving stood out from the rest: to find the cause of health problems, remove the interference, and maximize potential.
As a member of the International Chiropractic Pediatric Association, Dr. Mark is passionate about raising healthy kids in order to build healthy families. He and his wife Janelle have 3 kids of their own – Kara , Daniel, Luke, and Aaliyah. The Wolfman Family (the "Wolfpack") is actively involved in their church, and they love going to the lake, golfing, and taking trips together up north!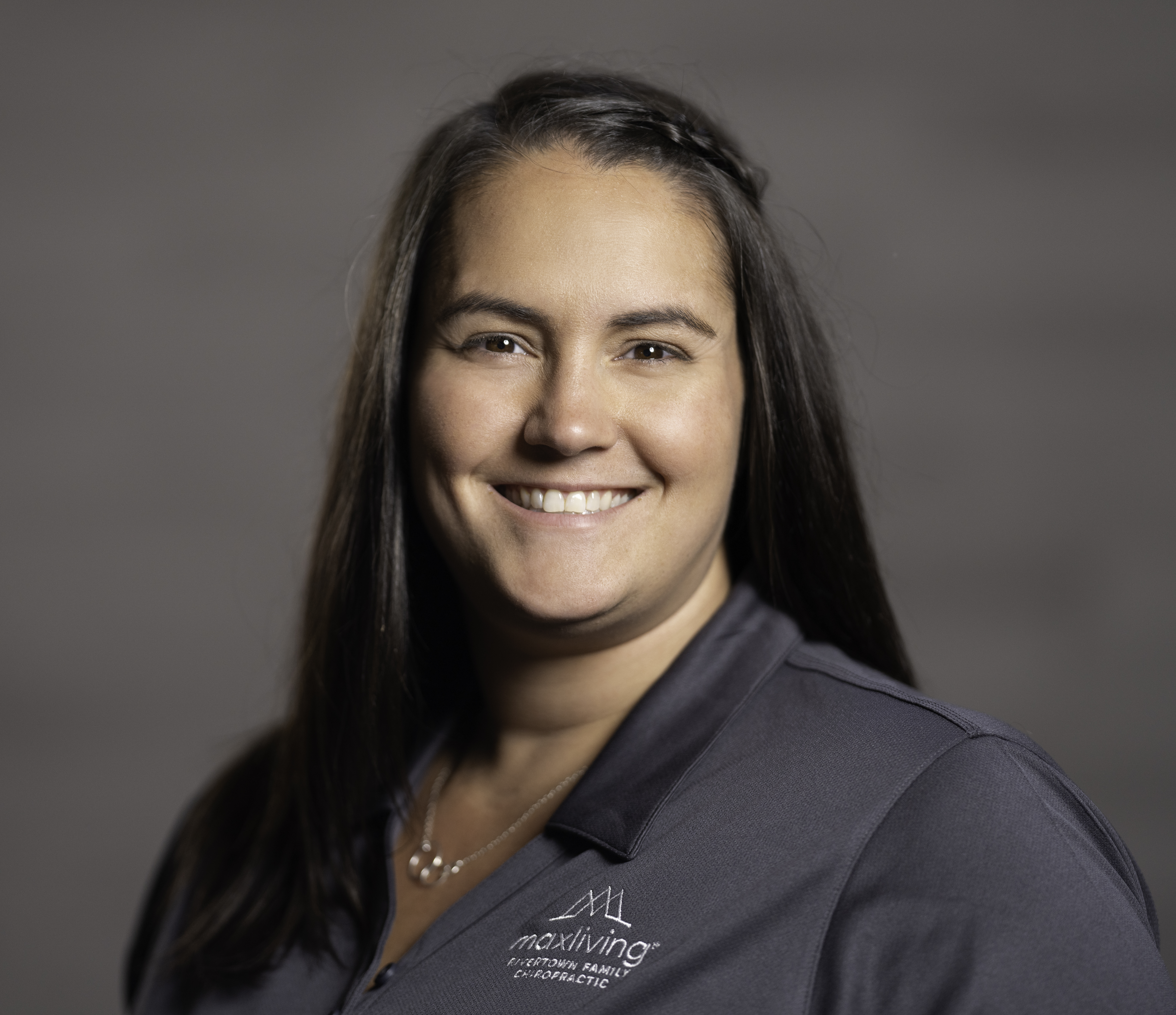 Danielle Sinclair, D.C.
Doctor of Chiropractic
Dr. Danielle Sinclair grew up regularly visiting a chiropractor. From a young age she saw how chiropractic supports immune system function and promotes staying healthy for a lifetime and decided that chiropractic was her career path.
Dr. Danielle attended Life University earning her Doctor of Chiropractic degree in 2014. Dr. Danielle has a passion for pregnancy and pediatric care and is Webster Certified – leading West Michigan's Max Moms group every month.
She educates the community on childhood nutrition, strengthening immunity, decreasing toxicity and having a safe and natural birth and pregnancy. Dr. Danielle along with her husband, Adam, have a beautiful daughter Savannah and a handsome son Wade.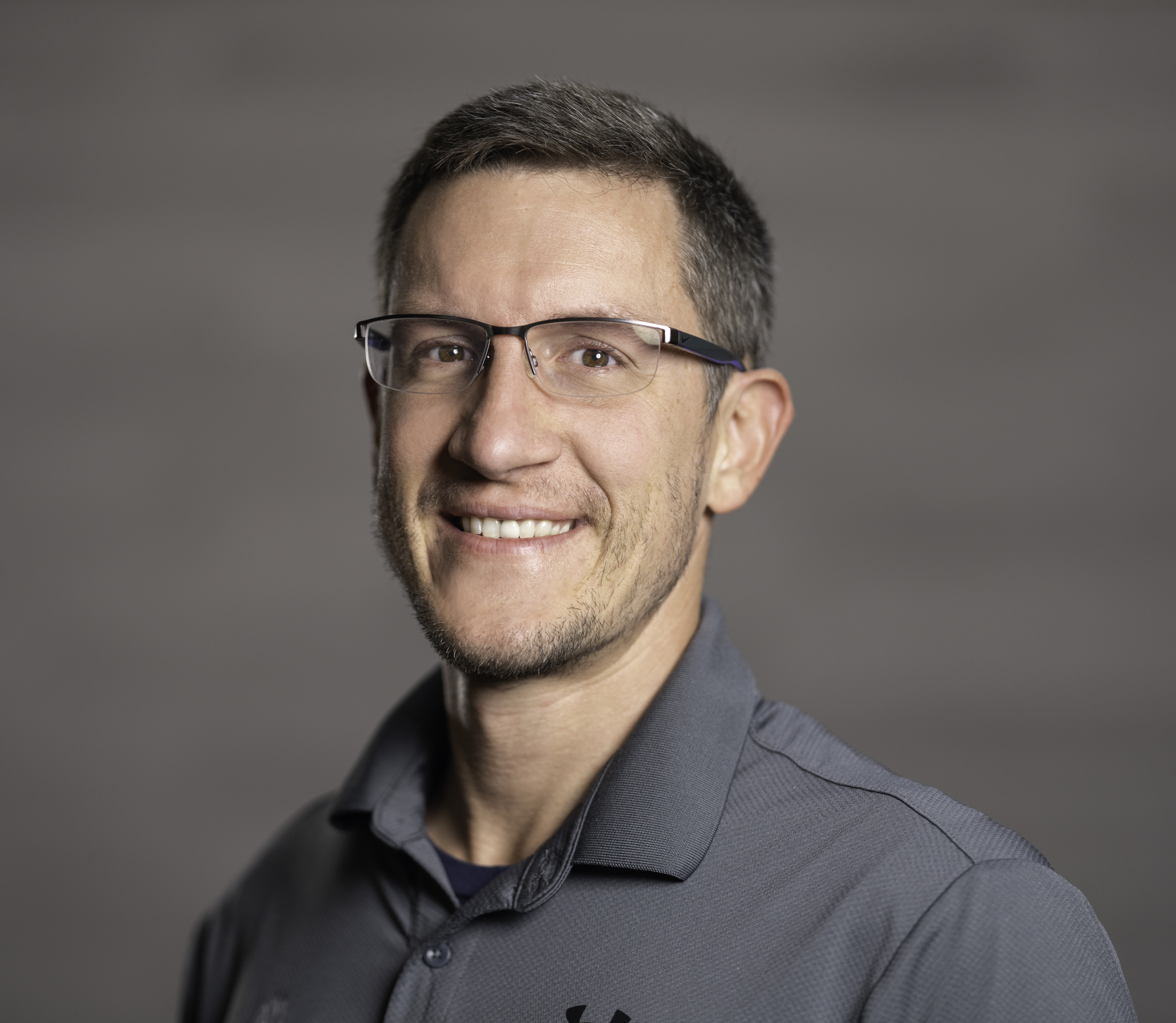 Eric Main, D.C.
Doctor of Chiropractic
Palmer College of Chiropractic
Dr. Eric Main earned a bachelors in Exercise Science and a Doctorate from Palmer College of Chiropractic Florida . In college, Dr. Eric was constantly sick with sinus problems and allergies and so he devoted his time to finding natural ways to alleviate his symptoms. After researching options to avoid a back surgery, he found chiropractic. He learned what was causing his back pain and about the spine and nervous system and how it controls the body. As soon as he started getting adjusted his pain subsided, and after hearing the truth about how the body heals, he made a shift in his career path to pursue chiropractic.
Dr. Eric received advanced certification in spinal correction and nutrition along with extensive training on how to deliver the 5 Essentials to unlock the body's innate desire to thrive and be healthy. He led patient care at a MaxLiving Health Center in Naples, Florida before moving back to Michigan and joining the team at RFC. Dr. Eric is married to his beautiful wife Courtney and they welcomed their first son, Levi in March. Dr Eric is Webster Certified, and Levi got his first adjustment at 40 minutes old!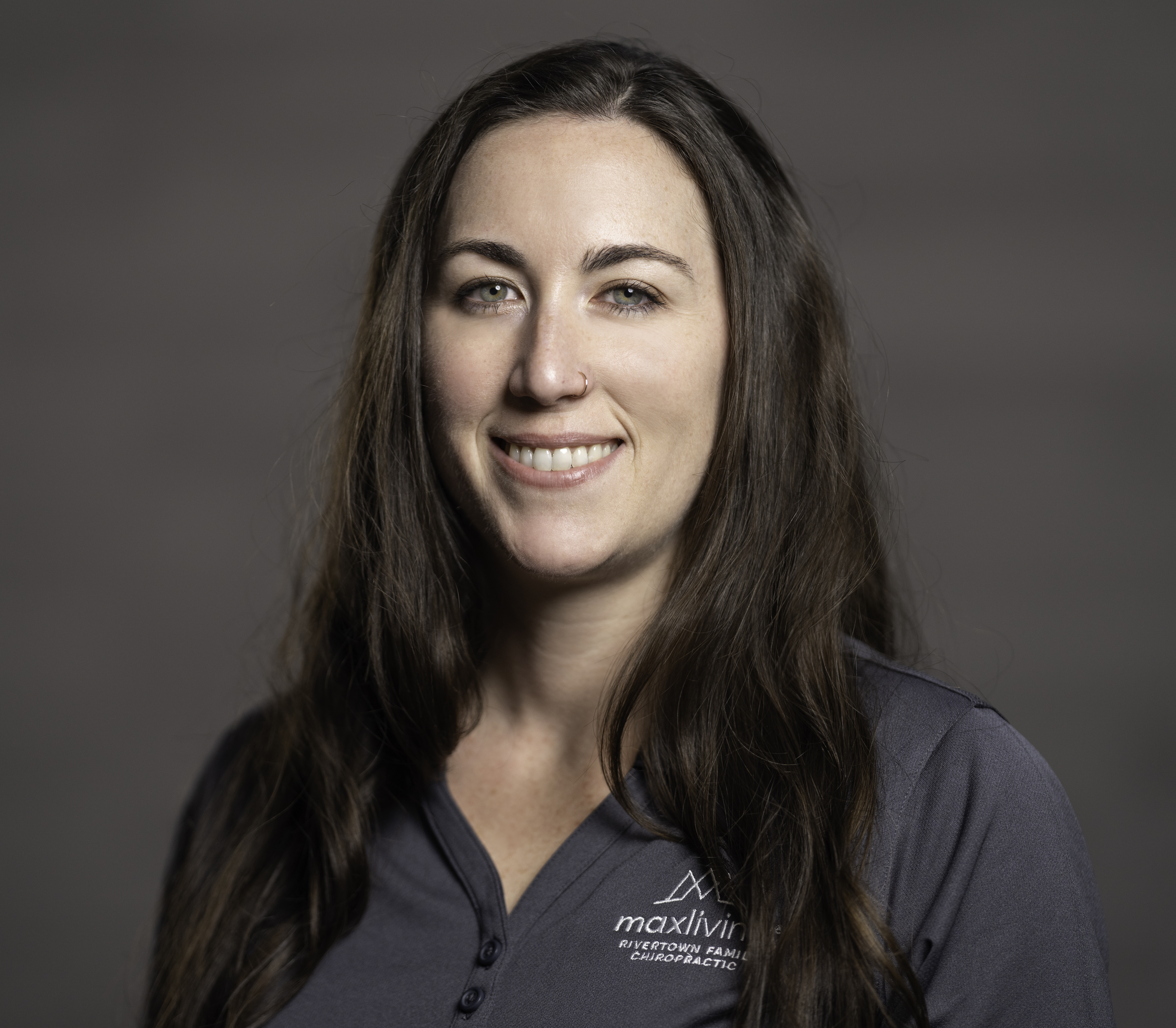 Rachel Simpson, D.C.
Doctor of Chiropractic
Dr. Rachel awakened to the power of chiropractic on her own health journey, while working in a high-stress environment after graduating from the University of Colorado. She decided to change the entire course of her life and career, later earning her Doctorate of Chiropractic Summa Cum Laude from Life University. As an intern in two pediatric and prenatal offices, she earned invaluable experience caring for children and pregnant women with Webster's technique. She is passionate about the mental and spiritual health benefits of having a healthy nervous system, as well as bringing chiropractic to kids through playful, interactive adjustments. Dr. Rachel is fully certified in Neuro-Emotional Technique (NET), and is a certified Hatha yoga instructor. She enjoys hiking and camping with her fiancé, George, and mini Aussie, Sandstone.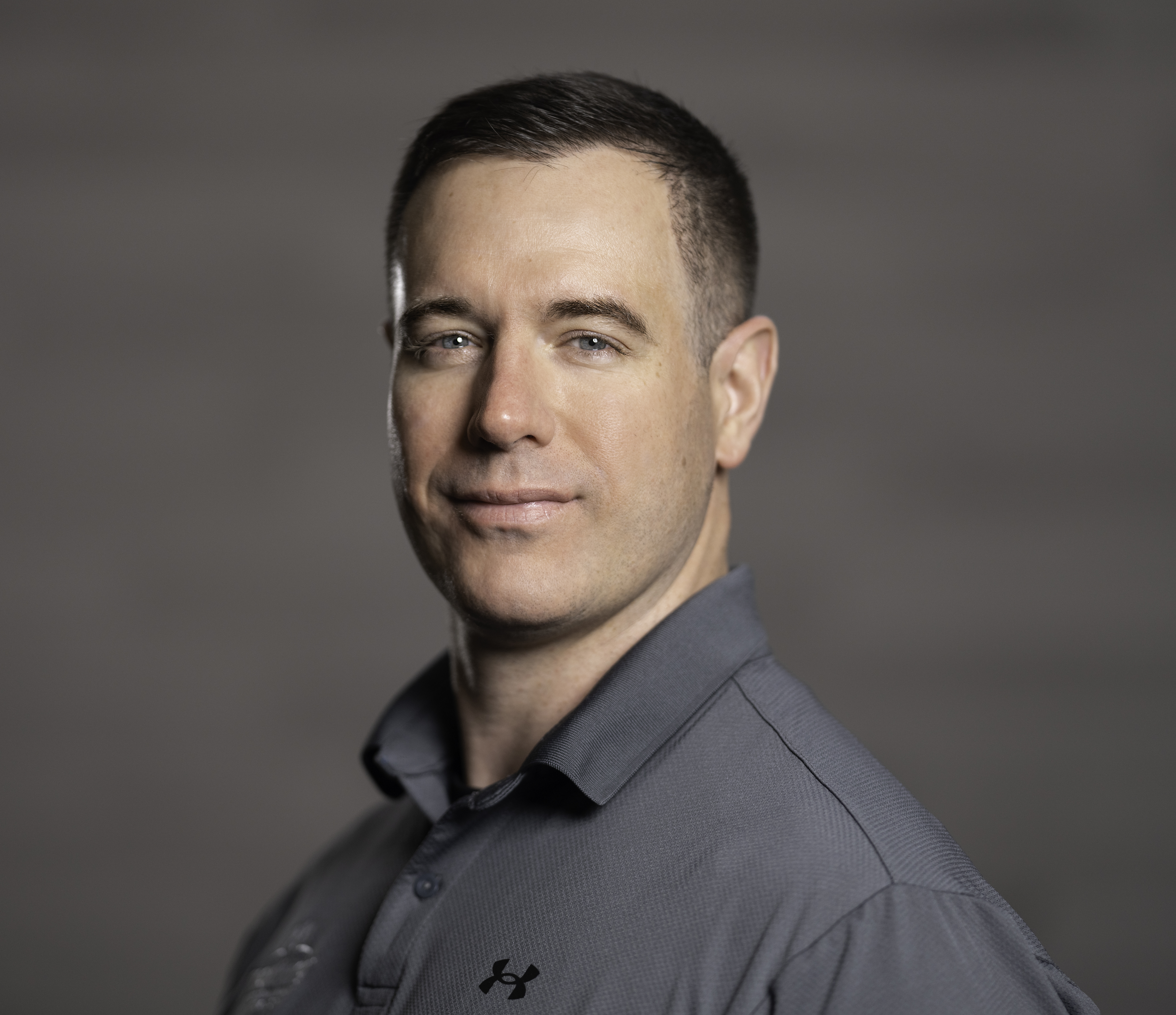 Jason Manning, D.C.
Doctor of Chiropractic
Palmer College of Chiropractic
I am a native of West Michigan and studied Biomedical Sciences at Grand Valley State University. I received my Doctorate of Chiropractic at Palmer College of Chiropractic in Davenport, Iowa.
I am a strong proponent of proper nutrition, lifestyle management, and maintaining the structure of the spine and nervous system through chiropractic. I chose chiropractic as my profession because I am a problem solver by nature, and I also enjoy helping people. Chiropractic allows me to help guide others out of pain through a natural treatment method that eliminates the root cause of a patient's pain and dysfunction.
In my spare time I enjoy organic gardening, weightlifting, running, hiking, reading, traveling, and spending time with friends and family.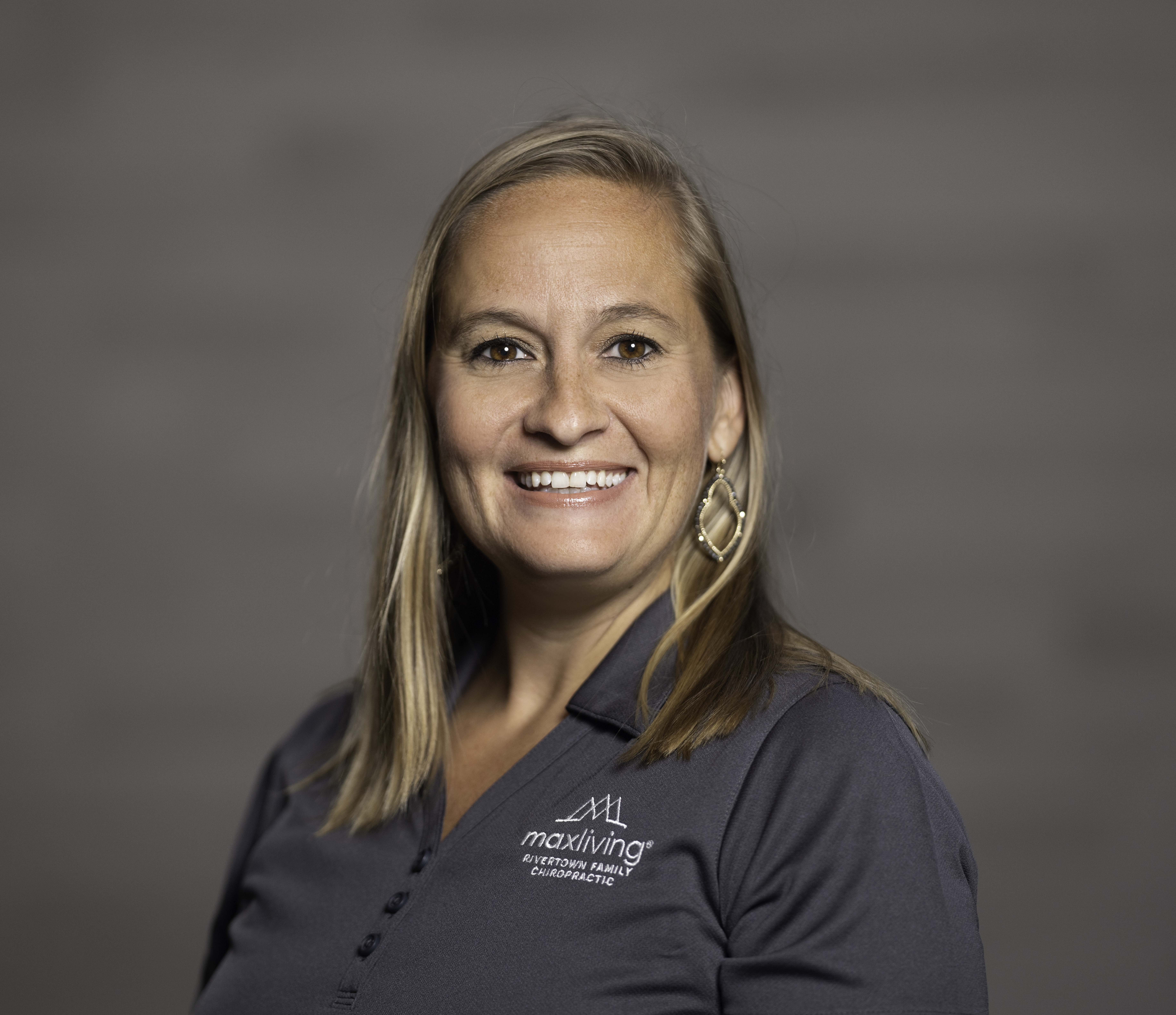 Janelle Wolfman
Office Manager
Janelle has served at RFC since it opened. She loves doing consults with woman that are pregnant or want to become pregnant. She has seen first hand how pregnant moms find relief from back and hip pain and see reduced labor times and labor pains after choosing chiropractic during pregnancy.
She is blessed to have four beautiful children with Dr. Mark Wolfman, Kara, Daniel, Luke and Aaliyah.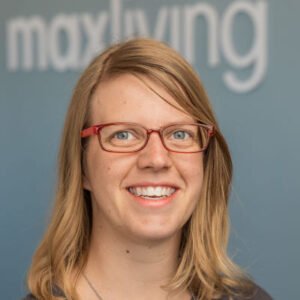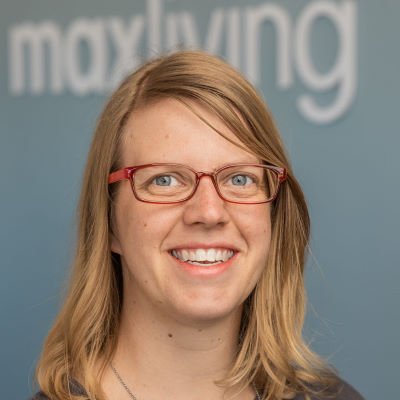 Becky
Patient Care Coordinator
As a registered nurse, Becky left her career to come work at RFC. She finds great joy in being a part of our patients health journeys and loves seeing their health testimonials and transformations.
Becky heads up our Max Metabolix program providing customized supplementation and nutrition to patients through advanced testing.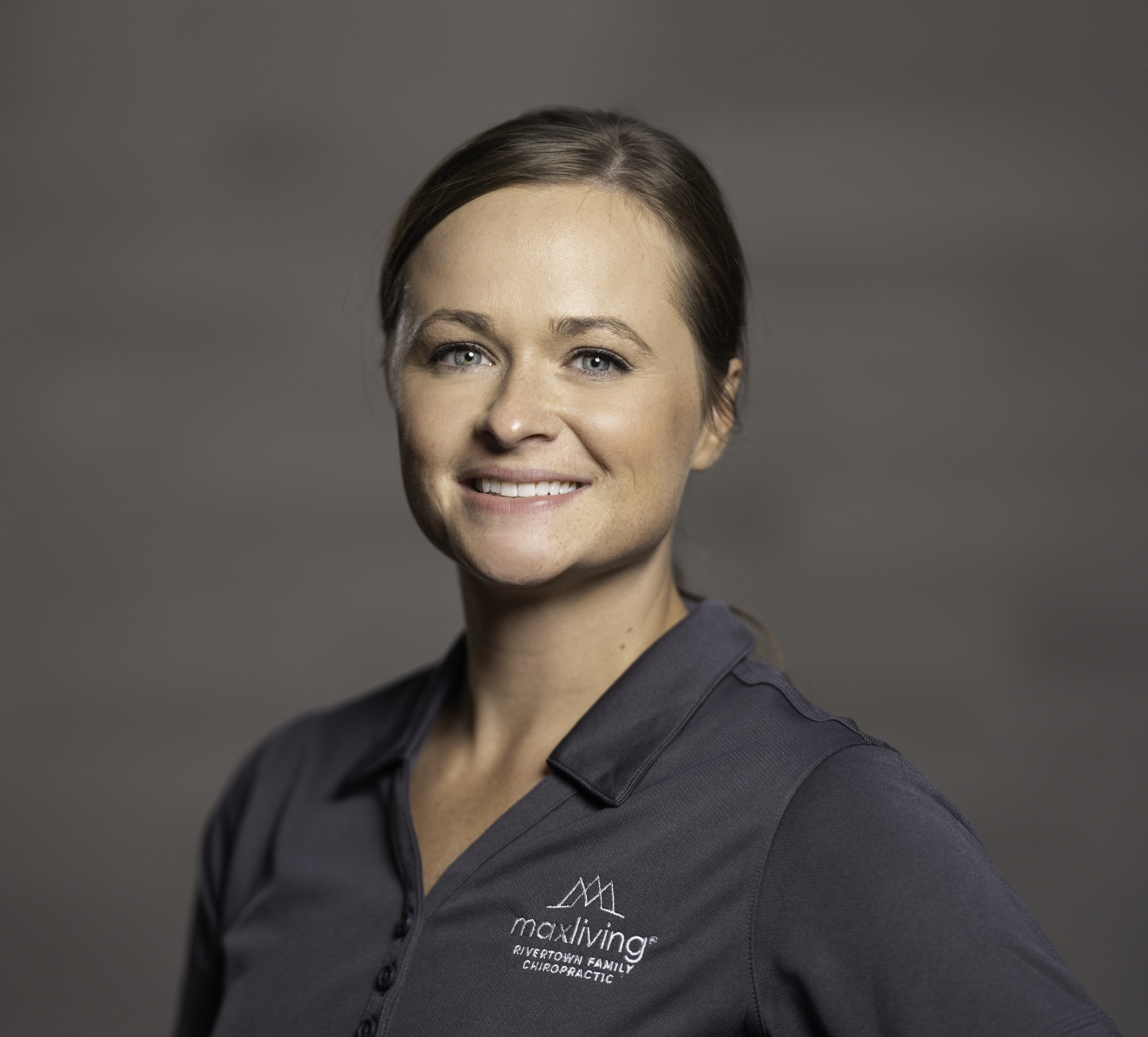 Britteny
Director of Outreach
As a mom herself, Britteny has a passion for seeing moms choose chiropractic for their child's health concerns. From ear infections, to acid reflux, to colic, to sleeping issues she loves seeing children get healthier through specific chiropractic care.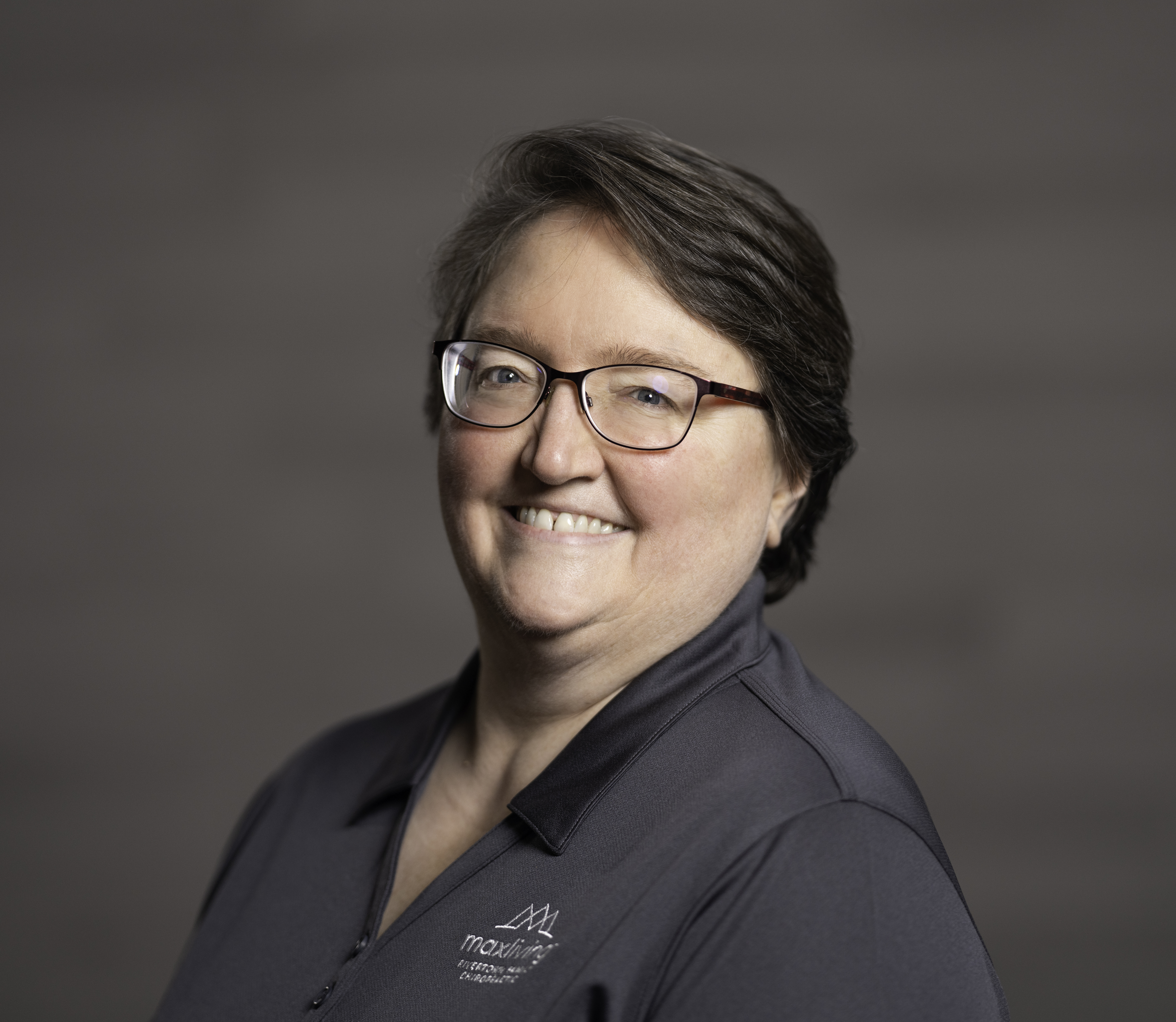 Kim Miller
Patient Accounts Specialist
Kim has been a patient at RFC since 2016. She has had life transformation through MaxLiving chiropractic care and desires that for anyone that walks in our doors.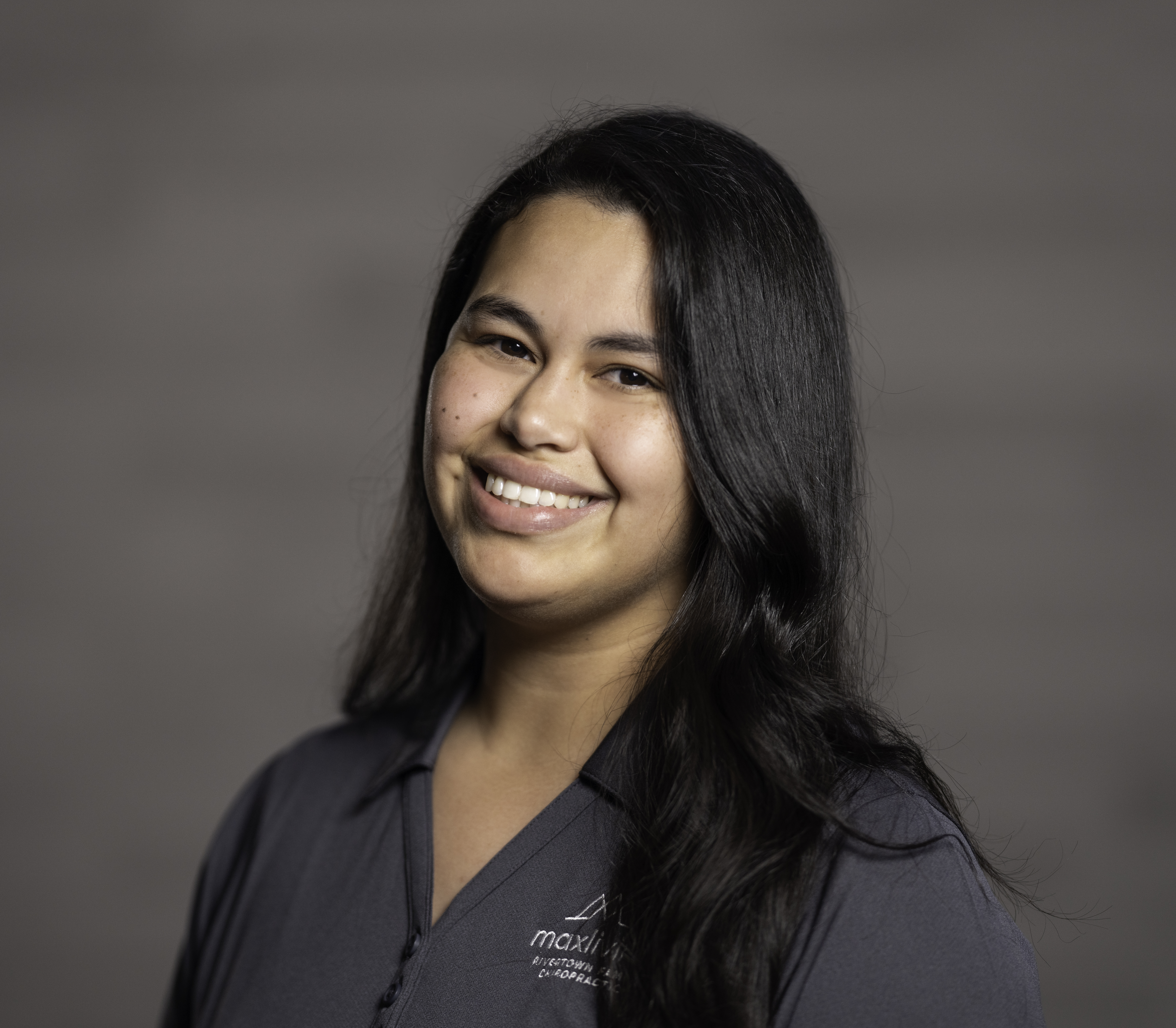 Debi Villarreal
Coordinador de Atencion al Paciente (Patient Care Coordinator)
A Debi le apasiona que West Michigan aprenda el increíble poder curativo en su cuerpo! ¡Le encanta conectar a los niños de todas las edades con la atención quiropráctica!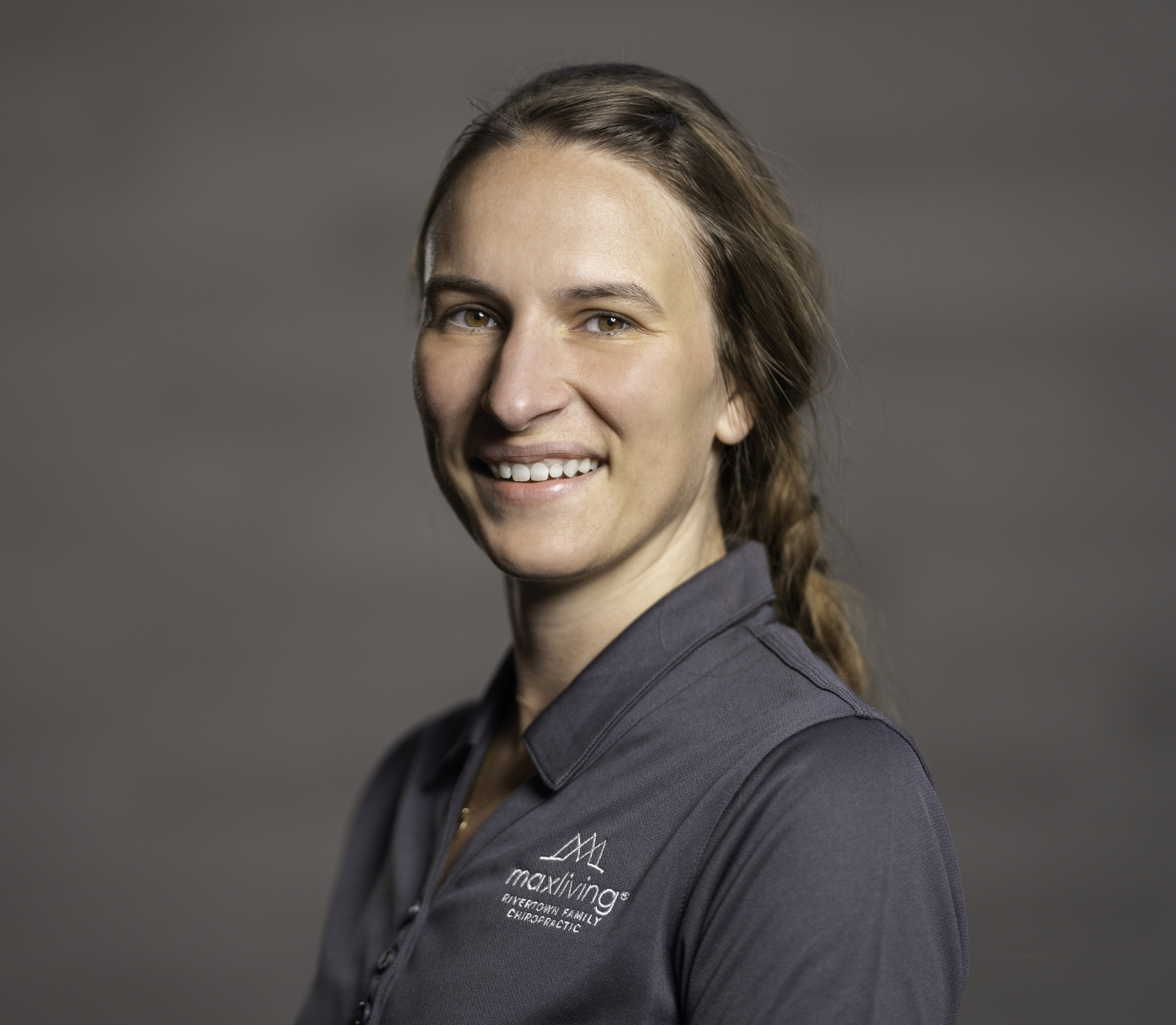 Courtney Main
Chiropractic Assistant
After struggling for 20 years with migraines Courtney's life completely transformed through MaxLiving Chiropractic and the 5 Essentials. Today she serves RFC's Amish community and radiates a passion for mentoring patients to begin to take ownership of their health and regain their innate potential by using the 5 Essentials as a roadmap.
She and her husband Dr Eric have a son named Levi and are blessed to serve Grand Rapids alongside one another at RFC.
Blog
Reviews
This clinic is owned and operated by Rivertown Family Chiropractic, a MaxLiving
Health Center