Greenwood Family Chiropractic
We believe that being a MaxLiving chiropractor is more than someone who just helps people feel healthy. Through high-quality chiropractic and corrective care, combined with the 5 Essentials™, we're here to empower patients with both knowledge and healing. Trust that your health is in expert hands.
Adult Patient Paperwork
Pediatric Patient Paperwork
Hours of Operation
Monday:

7:45 am – 10:00 am
3:30 pm – 6:00 pm

Tuesday:

12:00 pm – 3:00 pm

Wednesday:

7:45 am – 10:00 am
3:30 pm – 6:00 pm

Thursday:

3:00 pm – 5:45 pm

Friday:

7:45 am – 10:00 am

Saturday:

Closed

Sunday:

Closed
About
Greenwood Family Chiropractic – Greenwood, IN
Meet The Team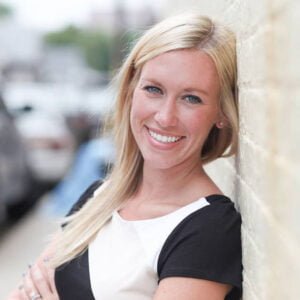 Dr. Leanne Schlueter, D.C.
Chiropractor
Palmer College of Chiropractic
Living much of her youth as a sick child, Dr. Leanne Schlueter has overcome many obstacles in order to find the true meaning of health. Because of her trials as a youth, she sought out her dream of becoming a doctor to help others. Dr. Schlueter graduated from Augustana College with both Pre-Medicine and Biology degrees in 2007, but knew that traditional medicine wasn't her calling. It is then that she found Palmer College of Chiropractic. By a leap of faith, she applied and was rewarded with an acceptance letter to start her journey of becoming a doctor of chiropractic.
During her studies at Palmer School of Chiropractic, she stumbled upon Max Living and it's embodiment of real health. She found her passion among the programs offered through MaxLiving, and knew that this was the true meaning of healthy living.
Through MaxLiving, Dr. Schlueter was able to train with the top doctors in the country, and was able to travel to the Rio Olympics and work with our team USA athletes. She opened her practice, Greenwood Family Chiropractic, and has been changing lives ever since. By seeing multiple transformational testimonies of health, Dr. Schlueter is keeping her passion alive for families all around Greenwood.
Podcast
Reviews
This clinic is owned and operated by Greenwood Family Chiropractic, a MaxLiving
Health Center