New Leaf Family Chiropractic
We at New Leaf Family Chiropractic are grateful to call Alpharetta our home. It is our mission to serve the people of Alpharetta, Milton, and John's Creek, spreading the truth about health and healing throughout the greater Atlanta area. As a Corrective Chiropractor, we provide specific chiropractic adjustments in order to address the Cause of health concerns, rather than masking symptoms. In addition to chiropractic care, we address wellness through nutrition, exercise, mindset, and minimized toxicity. Implementing these Five Essentials of Health truly improve the body's ability to heal and function in daily life.
Hours of Operation
Monday:

8:30 am – 10:00 am
4:00 pm – 5:30 pm

Tuesday:

8:30 am – 10:00 am
4:00 pm – 5:30 pm

Wednesday:

4:00 pm – 5:30 pm

Thursday:

4:00 pm – 5:30 pm

Friday:

8:30 am – 10:00 am

Saturday:

Closed

Sunday:

Closed
Meet The Doctor
As a 6th generation chiropractor, Dr. Williams was raised with chiropractic. She decided at an early age to become a chiropractor but was strongly encouraged to explore other options to ensure that she followed her own passion. While obtaining her bachelor's degree in Health Science from Boise State University, she worked in various fields of modern medicine. She quickly became discouraged in health care as she felt in many cases it wasn't truly addressing the root cause of the problem. She believed that there had to be a better way and realized that her true calling had always been chiropractic.
While earning her Doctorate of Chiropractic from Life University, Dr. Williams found MaxLiving which revolutionized her view of what chiropractic is capable of and where true health really comes from. Dr. Williams is excited to share the laws and principles of health with her community.
In her early twenties, Dr. Williams began seeing a MaxLiving Chiropractor herself. She saw amazing changes with her health as she had been struggling with thyroid problems, headaches, heart palpitations, and air hunger. She has since seen hundreds of people get well from a variety of health afflictions utilizing the same corrective process in her own office.
Dr. Williams is passionate about helping the Alpharetta community and surrounding areas to achieve true health through the 5 Essentials of Health and Healing.
$147
EXAM
CONSULTATION & X-RAY
Latest Health Articles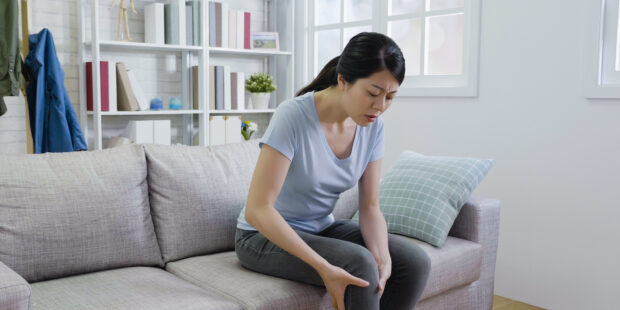 Osteoporosis is a condition where bones lose density, are weakened, and are prone to fracture and breakage.  Many people think of a hunched-over elderly woman when they think of osteoporosis.  However, many women develop this condition behind the scenes long before the first outward symptom.  Approximately 1 in 4 women age 65 and older have osteoporosis. Similarly, according to americanbonehealth.org, men are not immune to the condition.  Many broken bones in men are the result…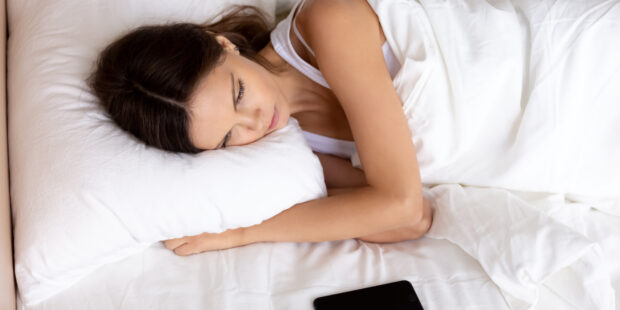 Anorexic. Narcissist. Depressed. These words are now part of the American vernacular, labels, casually applied without a second thought, in common conversation. It may be stating the obvious to say that a thin person is not necessarily Anorexic, (though on occasion, that could be true), a person who doesn't cater to another's demands is not necessarily a Narcissist (though occasionally, you will run into one), and someone going through a tough time is not necessarily…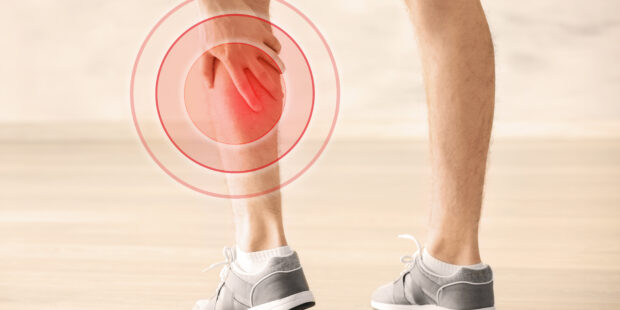 If you've been leading your own personal health journey, you've likely heard about the herb turmeric, and its active component, curcumin. That's because this flowering plant has been making headlines for its ability to normalize or improve outcomes for an amazing number of health problems. Originally used in Traditional Chinese Medicine, as well as Ayurvedic medicine, over 2,000 years ago, yet today, we have a body of research that supports taking curcumin for inflammation, immune health,…
Latest Recipes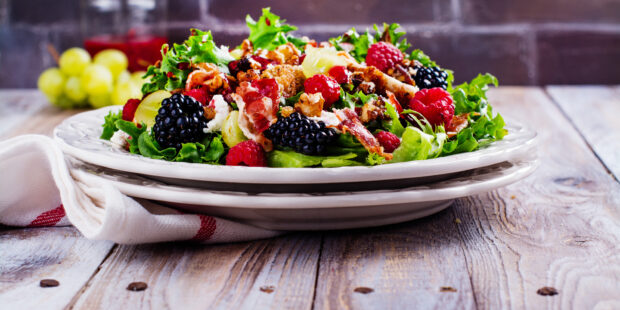 This salad is light and refreshing! The perfect sweet and zesty lunch.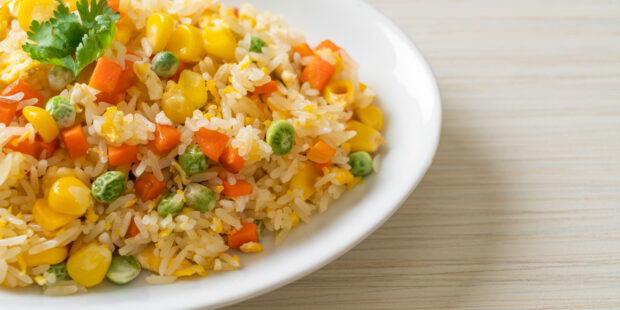 This calypso rice is very easy, tasty, and filling. The perfect side for any protein!
This clinic is owned and operated by New Leaf Family Chiropractic, a MaxLiving
Partner