Hardick Chiropractic Centre
We believe that being a MaxLiving chiropractor is more than someone who just helps people feel healthy. Through high-quality chiropractic and corrective care, combined with the 5 Essentials™, we're here to empower patients with both knowledge and healing. Trust that your health is in expert hands.
NEW PATIENT
SPECIAL
COMPLIMENTARY CONSULTATION
Hours of Operation
Monday:

7:30 am – 11:00 am
3:00 pm – 6:00 pm

Tuesday:

3:00 pm – 6:00 pm

Wednesday:

7:30 am – 12:30 pm

Thursday:

3:00 pm – 6:00 pm

Friday:

7:30 am – 11:00 am

Saturday:

Closed

Sunday:

Closed
About
Hardick Chiropractic Centre – London, ON
Meet The Team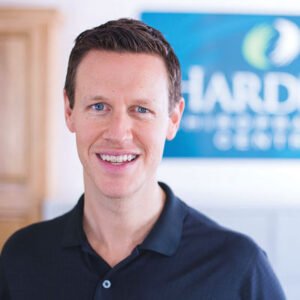 Dr. B.J. Hardick
Doctor of Chiropractic
Dr. B.J. Hardick was born into chiropractic – and began serving in the profession at a young age. Having been immersed in the chiropractic lifestyle of health since childhood, Dr. Hardick went on to work in the profession in various capacities, starting in high school. Over the past 25 years, Dr. Hardick has studied numerous chiropractic methods and techniques presently used in his chiropractic practice. Dr. Hardick is a 2001 graduate of Life University and has a special interest in postural correction and pediatrics. Outside his clinical practice, Dr. Hardick has co-authored two books on nutrition and natural health which are used in over 500 health clinics worldwide, maintains a natural health website and speaks frequently to public and professional audiences each year.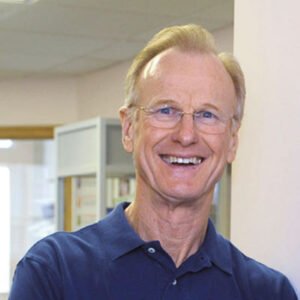 Dr. Cliff Hardick
Doctor of Chiropractic
In 1971, Dr. Cliff established Hardick Chiropractic Centre in downtown London, Ontario. Dr. Hardick discovered the power of the chiropractic adjustment as a young boy, when his own crossed eyes straightened for good after receiving care. Years after this life-changing experience, Dr. Hardick received his chiropractic degree from Logan College of Chiropractic in 1969. Under his leadership, Hardick Chiropractic Centre earned an international reputation, receiving referrals from hundreds of doctors every year from around the world. Beyond the walls of the clinic, Dr. Hardick has served the profession through active involvement in provincial organizations and as a guest lecturer on college campuses and in the United States, Canada, and Europe.
Blog
Reviews
This clinic is owned and operated by Hardick Chiropractic Centre, a MaxLiving
Partner