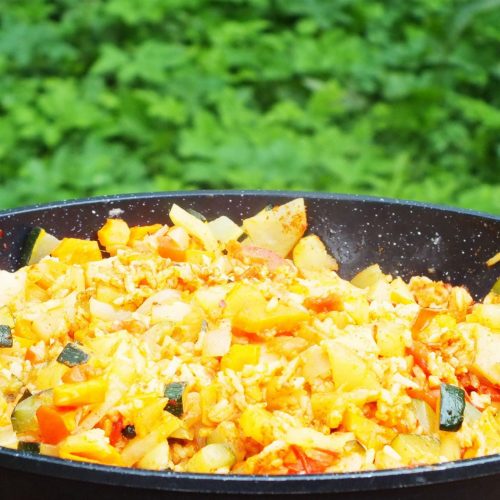 Chile-Zucchini Mash
This is a great zucchini recipe with a southwestern taste. It is super easy to make and can be on the table in about 10 minutes.
Heat oil in a large skillet then add zucchini and onion.

Cook until soft and slightly browned (about 10 Min).

Stir in chiles, salt, pepper, and cumin.

Mash everything with a potato masher until chunky, then stir in cheese.