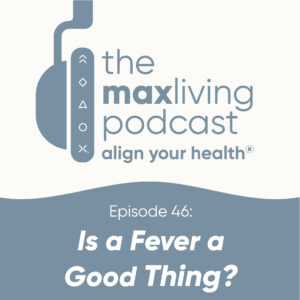 Is a Fever a Good Thing?
Contrary to popular belief, having a fever isn't a bad thing. For more information on what to do when you get a fever, which fever temperature is dangerous, and how to best support your body in healing, be sure to listen to this week's episode of The MaxLiving Podcast.
Available now on Apple Podcasts, Spotify, and more!
Chiropractic Resources