North Star Family Chiropractic
We believe that being a MaxLiving chiropractor is more than someone who just helps people feel healthy. Through high-quality chiropractic and corrective care, combined with the 5 Essentials™, we're here to empower patients with both knowledge and healing. Trust that your health is in expert hands.
Hours of Operation
Monday:

7:30 am – 10:00 am
2:30 pm – 5:30 pm

Tuesday:

8:00 am – 10:00 am (Mahtomedi) & 10:30 am – 11:30 am (Hudson)

Wednesday:

8:00 am – 10:00 am
3:30 pm – 5:30 pm

Thursday:

2:30 pm – 5:30 pm

Friday:

7:30 am – 10:00 am

Saturday:

9:00 am

Sunday:

Closed
About
North Star Family Chiropractic – Hudson, WI
Meet The Team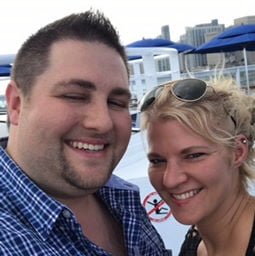 Drs. Jeremy & Jenn Bischoff, D.C.
Doctors of Chiropractic
Dr.'s Jeremy & Jenn opened North Star Family Chiropractic, a MaxLiving clinic, over a decade ago (Nov. 2009) and have been serving the east metro and Wisconsin ever since. After graduating from chiropractic college in 2008, they attended an 8-month immersion training at one of the professions largest clinics in Romeoville, IL. Here, they learned what they now bring to the community, which is the 5 essentials of health. They have received advanced certification in structural spinal correction, nutrition, and detoxification. They continue to learn new and innovative ways to best enhance the function of the nervous system and improve Innate healing.
They have a very large family practice. They see healthy families that want to stay healthy as well as families that have been led down the wrong health path ready to get their health back. They see lots of pregnant women and babies and really see people of all ages, from hours old all the way to 100. They are extremely passionate about helping people reach their highest God-given health potential. Their goal is that people have hope and joy throughout life and are empowered to live the life they were meant for.
At North Star Family Chiropractic they take a specific and individualized approach to each case, as each person is uniquely different. Thermography and digital x-rays are used to objectively measure and track progress. They use cutting edge adjusting techniques and body-weighting protocols to help guide the into a more functional position and take advantage of its own natural reflexes for assistance in correction. Specific structural correction allows for optimal nervous system communication and is the foundation to functioning at one's God-given potential. True health is all about function.
Dr.'s Jeremy & Jenn have served as part of the wellness advisory council to USA Wrestling, Judo, and Weightlifting, and Paralympic USA Sitting Volleyball teams including serving at the 2012 Olympic games in London. Dr. Jeremy has also served as team chiropractor for many local athletic programs, from youth teams up to the University level at Concordia University St. Paul and the semi-pro football team, Northland Bulls of the NEFL.
Dr. Jeremy lectures on health and wellness at many corporations, churches, and businesses throughout the metro area and St. Croix Valley. They also set up corporate wellness events to help keep people healthy in the work field. They teach on things like, weight loss, autoimmunity, cancer, hormone imbalances, fitness, stress management, and many more.
When they aren't serving the community, they are spending time with family and doing as much as possible outside, especially in the spring, summer, and fall months. The Dr.'s have 3 extremely fun and busy children that they enjoy so much. Marnie (age 16), Jameson (age 4), and Brandi (age 1). The gap in age makes for never a dull moment:) Skye is the other member of their family…..their dog. They love to travel, take mini family trips, play games, and do puzzles. They like being involved with church related events that they can participate in together as a family. They also usually have guinea hens and chickens to help with the insect and tick population since they live out in the country in Hudson. And being the huge packer fans that they are and cheese lovers it only makes sense that they had to live in Wisconsin.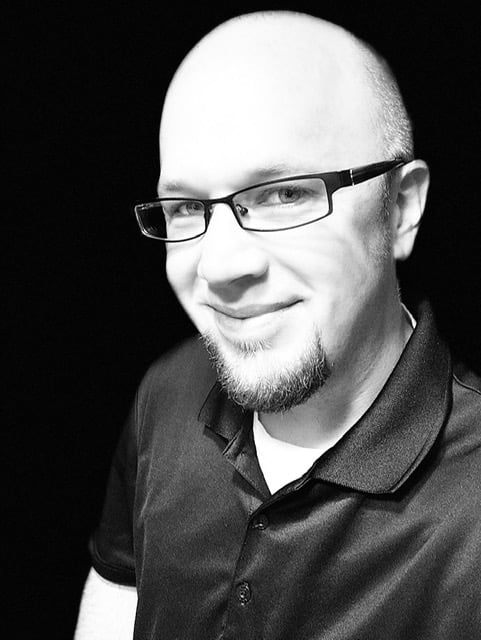 Matthew Nehring
Lead Chiropractic Assistant and Nutritional Therapy Practitioner
Matthew is a single full-time dad to a wonderful 13-year old girl. He loves playing music, biking, reading, and hockey. He joined the North Star Family Chiropractic Team in July of 2020 as a Chiropractic Assistant, and helps patients stay on track with their care while assisting with events at the clinic and doing nutritional consults. He has been certified as a Nutritional Therapy Practitioner, studying at the Nutritional Therapy Association. Although his primary education is in nutrition, he is passionate about all things health-related. No matter the health subject, he will investigate, research, and learn as much as possible about it. He strives to be a wealth of information. That is the kind of care he brings to clients. As an NTP, he will evaluate a client's symptoms and make bio-individual recommendations for dietary changes, lifestyle choices, and nutritional supplementation. He will take a holistic approach by helping bring the body back into its natural balance, so it has the potential to heal itself.
Before joining the North Star team, he worked as a Systems Administrator for 10 years – using his spare time to manage a website with health-related articles and blogs, and creating social media posts chock-full of information to spread as much truth as he could. After being laid off due to COVID-19, he took it as an opportunity from the universe to start doing what he was put on this Earth to do – truly help people. He shares the same vision and mission as The Drs. Bischoff and MaxLiving and will solidify the Nutrition pillar of the 5 Essentials.
Matthew will continue to further his knowledge on wellness while sharing information through seminars, webinars, and blogs on the North Star Family Chiropractic website. He believes that we can change health care and the world by expanding our knowledge, and using that knowledge to empower ourselves to take back control of our lives and health.
Blog
Reviews
This clinic is owned and operated by North Star Family Chiropractic, a MaxLiving
Health Center