Chase Oaks Chiropractic
We exist so people experience Hope, Health, and Wholeness!! Chase Oaks Chiropractic opened in 2008 out of a burden for our community. We saw too many people who are sick and hurting, without hope and without answers. Through the true understanding of where health comes from, the body's amazing ability to heal, and the application of the 5 Essentials we have been able to help people just like you find true answers to your health problems.
Adult Patient Paperwork
Pediatric Patient Paperwork
Hours of Operation
Monday:

7:30 am – 9:45 am 3:00 pm – 5:45 pm

Tuesday:

12:00 pm – 2:45 pm

Wednesday:

7:30 am – 9:45 am 3:00 pm – 5:45 pm

Thursday:

12:00 pm – 2:45 pm

Friday:

7:30 am – 9:45 am

Saturday:

Closed

Sunday:

Closed
About
Chase Oaks Chiropractic – Plano, TX
We focus on wellness care for individuals and families, in fact, we love seeing patients from just newborn to 100. With advanced certification in Nutrition and Spinal Correction and extensive experience with athletes, we are able to give the most cutting edge care around. Whether you have aches and pains, unwanted symptoms, want to lose weight, or just want to be more healthy… We can help!
Meet The Team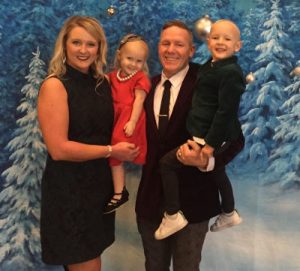 Dr. Rick Royston, D.C.
Doctor of Chiropractic / Owner
Parker College of Chiropractic
Dr. Royston is a transplant from East Tennessee who found his way through Northwest Arkansas before ending up in Dallas. Dr. Royston's undergraduate work was done at the University of Arkansas (whoooo pig!) where he received his Bachelor's degree in Sports Medicine/ Athletic Training.
While at the U of A he worked as a trainer with the Football team and the world renowned, multiple National Championship winning Track and Field program. He was able to work closely with elite athletes, including multiple World Team and Olympic athletes. Dr. Royston describes his experience as an amazing time that helped prepare him for the Sports Performance Council he has the opportunity to work with now.
Dr. Royston moved to Dallas to receive his Doctorate in Chiropractic at Parker College of Chiropractic and now has more than 14 years of experience in healthcare and is currently the head doctor and owner of the MaxLiving Health Center in Plano, TX. He has an intense passion for providing a high standard of health care to people of all ages and levels, which is evidenced by his selection as a Team Doctor to the Sports Performance Council for USA Wrestling, USA Judo, USA Weightlifting, Martial Arts and traveled as a Team USA Chiropractor at the London 2012 Olympics and went to Rio in 2016. He also works with Major League Soccer and Hockey Teams along with local area teams.
While it is rewarding to treat elite-level athletes, Dr. Royston's passion lies with fundamentally helping our community change the way they view and manage their health. By working with youth, parents, pastors, churches, and educators of our communities, he proactiviely addresses our future generations and arms them with the research, tools, and programs to begin reversing the tragic health trends resulting from our current healthcare system. Dr Royston has a passion for our community and is deeply committed to transforming health one family at a time to fulfill the mission of bringing true health to the world.
Dr. Royston is also the host of MaxLiving Radio here in DFW which airs daily on 100.7fm The Word. He is an esteemed speaker, providing wellness presentations to companies, churches, civic groups, and organizations throughout the country.
In his career, Dr. Royston has received several awards for outstanding leadership and community service including the MaxLiving Leadership Award, MaxLiving Doctor of the Quarter, Clinical Excellence Award, and Outstanding Commitment Award. He is also certified in nutrition and spinal correction.
Outside of the office, Dr. Royston loves spending time with his wife Stephanie and their three world-changers, Asher, Londyn and Bishop. Dr. Royston and Stephanie were married on the beach in Hawaii in 2006 and are now active members of Church Eleven32 in Allen, TX. Dr. Royston is loves being active and ran his first marathon in January of 2014 and his first Ironman triathlon in October of 2014.
We would like to extend the invitation for you to visit our office any time and come see what God is doing here.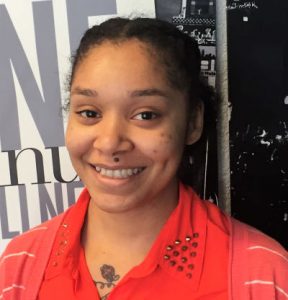 KD
5 Essentials Coordinator
If you are anything like me, part of the adventure is forgetting to take time for yourself! I find myself using most of my time taking care of someone else, whether it be family here in our office, a pet & or plant. God planted me at Chase Oaks Chiropractic with such great intentions and expectations, and a wonderful team – one I am grateful to call my family.
I was in the Health Care field previously and always felt conflicted by the Standard American Description(S.A.D.) of real health that urgently pushes treatment, surgeries, and post treatment with drugs on constant repeat to no avail! Since being here in our office I have seen healing mentally, physically, and emotionally using the 5 Essentials. I have higher expectations and standards for my health. Having a mother who died at age 41 from head to toe cancer and myself going through 4 surgery's before I turned 21, was not a road I could see myself traveling much further. God has me on such a beautiful journey, set out to help others love themselves & teach them how to treasure overall wellness. God has equipped your body with the tools to heal yourself and as your 5 Essentials CA I am here to help you achieve you goals.
Blog
Reviews
This clinic is owned and operated by Chase Oaks Chiropractic, a MaxLiving
Health Center