$64
NEW PATIENT
SPECIAL
CONSULTATION, EXAM & X-RAYS
Hours of Operation
Monday:

7:30 am – 11:00 am 2:30 pm – 6:00 pm

Tuesday:

2:30 pm – 6:00 pm

Wednesday:

7:30 am – 11:00 am 2:30 pm – 6:30 pm

Thursday:

11:00 pm – 1:00 pm 2:30 pm – 6:00 pm

Friday:

7:30 am – 11:00 am

Saturday:

9:00 am – 11:00 am

Sunday:

Closed
About
Clairton Family Chiropractic – Fort Worth, TX
Meet The Team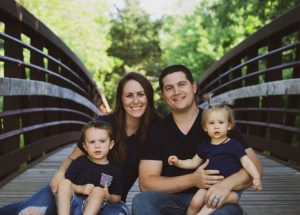 Dr. Bryan Henss, D.C.
Owner and Doctor of Chiropractic
Chiropractor Dr. Bryan Henss has successfully owned and operated one of the biggest health and wellness chiropractic centers in Dallas Fort Worth, for the last five years. He graduated from Illinois College in 2009 and Logan University in 2013. He then went on to receive additional training and certifications in Spinal Correction, Detoxification, Nutrition, and Exercise from MaxLiving before opening his own clinic in 2014. Chiropractor Dr. Bryan has helped thousands of local residents get their health back on track, with testimonies ranging from relief of severe back pain, migraines, infertility issues, weight loss, ear infections, autoimmune diseases and so much more. He has made no claim to curing any of these though he simply helps the patient's body to restore natural health and healing, the way God intended.
After watching his mother suffer from multiple health issues during his childhood and ultimately losing her far too young, Chriropractor Dr. Henss became passionate about helping people take control of their own health. In addition to in-office chiropractic treatment, our chiropractor also hosts health seminars and workshops several times a year. He firmly believes in making sure everyone in his community has the opportunity to learn what true health is and that they do not have to succumb to the standard "health care" system.
Chiropractor Dr. Bryan is married to Lisa and they have two children Lane and Layla.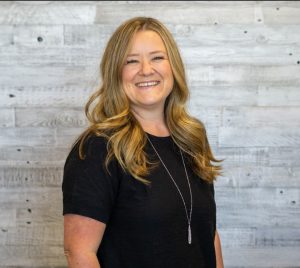 Nicole
Front Office and Patient Care Coordinator
After focusing the last several years on raising her three boys and being a marine wife, Nicole is back in the workforce. She started her journey with us as a patient and after transforming her own health she joined our Fort Worth front office team in October 2017. Outside of the office, Nicole also known as Nikki enjoys hosting BBQs, doing DIY crafts, and spending time at the pool with her family.
Nikki handles all of our community outreach, marketing and receptionist duties in the chiropractic office, along with various other administrative tasks. She is the friendly voice that will most likely greet you when you call the office, and she is the first big smile you will see upon walking in the door. You can join Nikki at our Max T3 Exercise Class on Saturdays at 8:30 AM.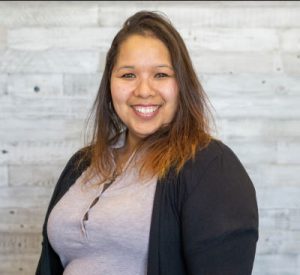 Roseanne Valenzuela
Patient Account Specialist
Rosey is the newest member of our chiropractic team, she also started her journey in our office as a patient. Rosey graduated at the top of her class and also received certifications in billing and coding. When she is not working Rosey enjoys spending time with her husband and six children.
Blog
Reviews