Chiropractic Memphis
We believe that being a MaxLiving chiropractor is more than someone who just helps people feel healthy. Through high-quality chiropractic and corrective care, combined with the 5 Essentials™, we're here to empower patients with both knowledge and healing. Trust that your health is in expert hands.
NEW PATIENT
SPECIAL
FREE CONSULTATION
Hours of Operation
Monday:

8:00 am – 11:00 am
3:00 pm – 6:00 pm

Tuesday:

3:00 pm – 6:00 pm

Wednesday:

8:00 am – 11:00 am
3:00 pm – 6:00 pm

Thursday:

8:00 am – 11:00 am
3:00 pm – 6:00 pm

Friday:

8:00 am – 11:00 am

Saturday:

Closed

Sunday:

Closed
About
Chiropractic Memphis – Memphis, TN
Meet The Team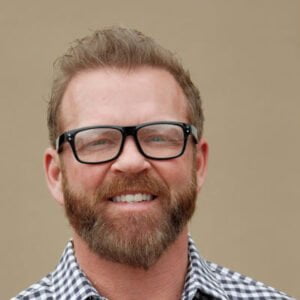 Dr. Alan Arstikaitis
Doctor of Chiropractic
Dr. Alan Arstikaitis graduated with his Doctorate in chiropractic from Life University in August of 1994. His passion for empowering people to live to their God-given potential compelled him to join the MaxLiving Team, an organization with the vision of changing the way people view and manage health. He is known for organizing educational seminars for his patients that are among the largest of their kind anywhere. His energetic, accelerated teaching style speeds up the process of change and achieves rapid transformation in people's lives. Dr. Alan has spoken for organizations such as: International Paper, Kirby Pines, ServiceMaster, Prairie Life, and dozens of schools & churches including Christ The Rock, Midtown Church of Christ, The Springs At Southwind, and Great Oaks Church of Christ.
His prestige is evident by the numerous awards he has received. It was clear that his career had promise when Tennessee Chiropractic Association presented him with Young Chiropractor of the Year in 1997; just two years later he won The Masters Chiropractor of the Year Award. In 2011 and 2012, he was honored to be awarded Champion At Transforming The Lives of People. Also among his achievements are the Humanitarian Award, and the Award of Excellence presented by Teach The World Chiropractic.
Dr. Alan regularly travels all over the country training doctors and students to ensure that the most current techniques and health information is available to patients and doctors everywhere. He enjoys mountain biking, running, ice climbing, snowboarding, and spending time with his family. Dr. Alan has a commitment to family care that has resulted in one of the largest practices in Memphis, where hundreds of families are reclaiming their health.
He lives in Memphis, Tennessee with his wife Tera. He is the proud parent of five children, Miranda, Mallory, Avery, Aidan, and Marin.
Blog
Reviews
This clinic is owned and operated by Chiropractic Memphis, a MaxLiving
Partner