Life Essentials Health Center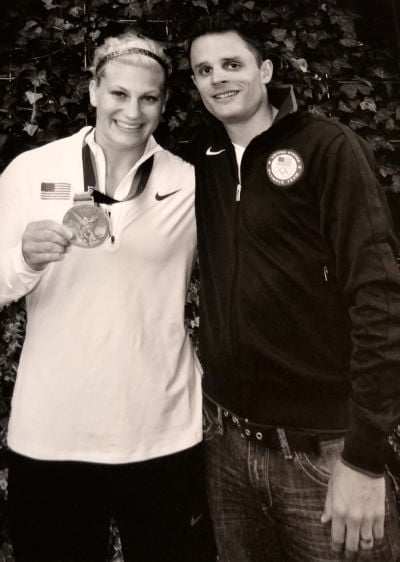 Dr. Class's passion for helping others achieve their God-given health potential came from his own health crisis and subsequent health transformation. Dr. Class was a very sick child, taking 7 different medications at the age of 7 years old (adult dosages at that point) for asthma and allergies. Every doctors visit came with less answers and more medications. After two medications counteracted each other and left him in the emergency room, his parents came to the conclusion they must do something different in order to help their sick boy.
One day his mother was introduced to a holistic doctor that took a natural approach to treat the disease, within 6 months he was able to stop taking all his medications and allow him to become a top student-athlete with a passion to serve humanity. Dr. Class's life transformation birthed a desire to help stop the unnecessary sickness and suffering that people go thru everyday and get to the true cause of their health issues to not only get well but even more importantly to stay well and reach their true health potential! Come experience Dr. Class's 5 Essentials® Healthcare Approach for yourself.
5 Essentials
Your spine is your body's central information highway. When your spine is properly aligned it aids in maximizing nerve supply which supports your whole body including your immune system, your circulatory system, and your nervous system. This is why chiropractic care is so important, and healthy components of health and wellness at Life Essentials Health Center.
Some more healthy components are:
Nutrition – Proper nutrition and supplementation can nourish your body, help you maintain your ideal weight, and improve your muscle to fat ratio. Our Mount Pleasant chiropractors offer nutritional assessment and counseling and help you to plan a strategy to improve your diet to your well-being.
Oxygen and exercise – Developing the habit of exercise will help your body to increase its oxygen levels which can improve your ability to fight infection and your energy level.
Minimize Toxins – Minimizing exposure and clearing the toxins from your body resets your body's natural balance and allows it to function at its fullest potential. This starts with guidance on the lifestyle choices needed to reduce the toxins entering your system.
Mindset – Our Mount Pleasant and South Carolina chiropractors can help you to develop a proper mindset, that will ultimately influence your success. Problems like, trauma, stress, and poor sleep habits can have a direct impact on your health. We take the time to understand your challenges and can create a plan that works to improve healthy brain function and emotional wellness.
Hours of Operation
Monday:

9:00 am – 12:00 pm 3:00 pm – 6:00 pm

Tuesday:

3:00 pm – 6:00 pm

Wednesday:

9:00 am – 12:00 pm 3:00 pm – 6:00 pm

Thursday:

3:00 pm – 6:00 pm

Friday:

9:00 am – 12:00 pm

Saturday:

Closed

Sunday:

Closed
About
Life Essentials Health Center – Mount Pleasant, SC
Meet The Team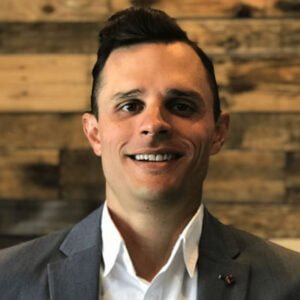 Dr. Brian Class, DNM, DC
Doctor of Chiropractic
Dr. Brian Class is a Doctor of Natural Medicine and Official Wellness Physician for Team USA, who resides in Charleston, South Carolina with his wife, Nina and daughter, Isla.
Dr. Class founded Life Essentials Health Center Mount Pleasant in 2010. It quickly became the largest natural healthcare clinic in South Carolina where thousands of families have come to find true health through the 5Essentials healthcare approach that addresses the underlying cause of your health issues with a no drug, no surgery natural approach.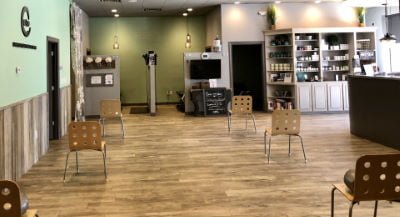 Dr. Class has been a featured health expert on NBC, ABC, CBS and FOX. You can tune in to hear Dr. Class host the "Maximize Your Health" radio show on WSC 94.3FM Saturdays from 10am-11am to learn effective action steps to improve your health each and every week.
Dr. Class is heavily involved in his church, Seacoast Church and several other community outreach organizations such as The Dreamcenter, Water Missions, Lowcountry food bank, Lowcountry Pregnancy Center, and more…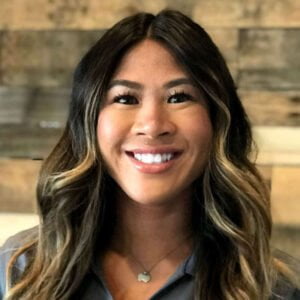 Dr. Bonnie, DC
Doctor of Chiropractic
Dr. Bonnie Xaysavat grew up in small-town Holland, MI with a big, loving family. Her parents immigrated to America from Laos in order to give their kids the best life possible. They were thrilled when she received her bachelor's degree at Michigan State University. After exploring different health fields, Bonnie realized she wanted to be a doctor in a field that didn't rely on medications and surgeries to treat just the symptom, that is when she discovered chiropractic. Immediately she saw lives being transformed by addressing the cause of patient's health conditions thru the treatment of the nervous and musculoskeletal systems.
Bonnie went on to obtain her Doctorate of Chiropractic at Palmer College of Chiropractic Florida. Her passion for helping children and families was ignited when she attended a ChiroMission trip to the Dominican Republic to provide vital care for those in need. Dr Bonnie has extensive training in the field of pediatric, prenatal and postpartum care.
Her love for the Life Essentials Health Center is what ultimately brought Bonnie to Charleston after interning here during her schooling at Palmer College.
"There is nothing more effective than the Five Essential Health Delivery System that is the cornerstone here with mindset, chiropractic, nutrition, fitness, and toxicity. As soon as I saw the hope and healing that this place gave I knew I wanted to be a part of this team, a part of this mission, and to serve the people of Charleston who are struggling with their health issues. At Life Essentials Health Center, we are helping people get well and build healthy lives for future generations to come."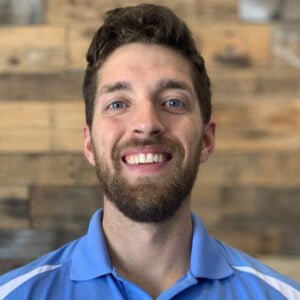 Dr. Brad, DC
Doctor of Chiropractic
Dr. Brad was born and raised in North Georgia and graduated from the Virginia Military Institute with a Bachelor's of Science in Biology and an Exercise Kinesiology Minor. After experiencing his own life and health transformation and being saved in 2014, he felt called to serve and went to Life University in Marietta, GA for Chiropractic School.
Dr. Brad logged over 500 of instruction hours and became a Professional in Applied Kinesiology, focusing on a wide variety of techniques including Functional Medicine, Functional Neurology, Sacro-Occipital Technique, and Neuro-Emotional Therapies.
"Chiropractic showed me what health care should look like as opposed to the disease and symptom-care that we're accustomed to. I was sick and tired of feeling depressed and losing close friends to mental health issues. Enough was enough–I got my life back, I felt and listened to God's calling, and now I'm blessed to serve in Charleston abundantly and glorify Him daily."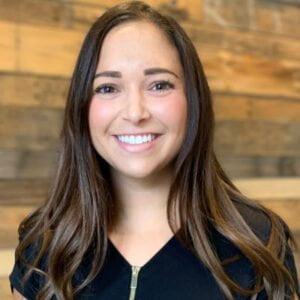 Samantha Abromavage
Office Manager
Sam was born and raised in New Jersey and graduated with her bachelors degree in fashion merchandising at Philadelphia University. After years of working in the industry, she realized she was meant to do more and had a bigger calling.
For years she struggled with digestive issues and by working alongside her MaxLiving doctor, she learned so much about her health and the body as a whole. Through her own health transformation she became passionate about others achieve their optimal health. She furthered her education to become a health coach through the Institute of Integrative nutrition.
"I wanted more for myself and knew I was being called to serve people. So many times people say they aren't happy in their lives and don't do anything about it. I wasn't going to be one of those people. I decided to take a leap of faith, leave everything I had ever known and move to Charleston in May of 2018. Being apart of the Life Essentials health team has changed my life. I knew right away God had placed me here for a reason. I love helping others reach their god given health potential and seeing them transform their lives to be happier and healthier."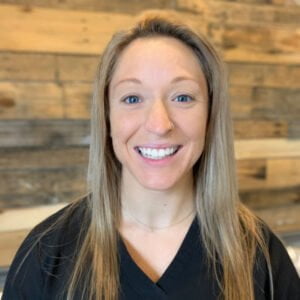 Lisa Guggiari
Patient Relations
Born and raised in New Jersey, Lisa graduated Montclair State University as a dental hygienist. After getting married to her husband Jay, the newlyweds decided to move to Charleston , South Carolina.
In the summer of 2019 a current team member (and long time friend) at Life Essentials Health Center discussed a position that was available, immediately Lisa knew it was God giving me an amazing opportunity! This job has given me the opportunity to meet some amazing people, hear their chiropractic stories and share my own.
Lisa's passion for serving at Life Essentials has come from her own healing journey from chronic headaches and celiac disease, for which the medical profeession offered no successful aid.
"Being part of this team allowed me to help people reach their health potential every day, be a part of the healing process, and see people's joy. Life essentials has opened my eyes to the wonderful world of natural healing."
"I love helping people get healthier and stay healthier. It is much more rewarding than any job I have ever had. I look forward to meeting our next amazing patient and walking with them on their road to optimum health!"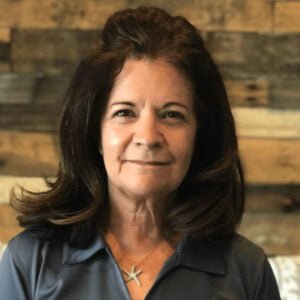 Ady Perryman
Administrative Support
Ady joined Life Essentials Health Center in 2012 in hopes that she could use her own health transformation story to encourage and change the lives of others.
Ady had dealt with chronic debilitating back pain for decades and was told that her only option was surgery by multiple orthopedic surgeons. Ady elected to not have surgery and instead began to implement the 5essentials healthcare approach into her life. Today, she is able to live a life free of pain and medications with more energy than she had in her 30s now in her 60s.
The most rewarding part of her position Ady states is "getting to see people be set free from the shackles of medicine and hopelessness to be instilled with hope and health transformation through the 5essentials healthcare approach of Life Essentials Health Center."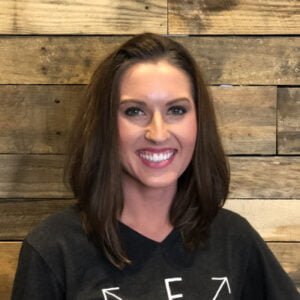 Carly Marsh
Patient Relations
Carly was raised in Bloomfield, Indiana. She graduated with her Associates degree in 2010 from Ivy Tech State College of Indiana, where she studied Business Administration and Human Resources.
After moving to South Carolina in 2011, Carly suffered from chronic migraines, anxiety, weight gain, and depression. Her life was forever changed by receiving chiropractic care and implementing the 5 Essentials within her own life. She was able to become free from all symptoms and also lost 45lbs! She uses this testimony to help motivate others to find the help they need.
Carly is a passionate advocate of nutrition and lifestyle shifts to mitigate and reverse health conditions. She is currently continuing her education at The Institute of Integrative Nutrition to become a health coach.
Her and her husband, Zach, are proud rescue parents of 3 poodles; Winston, Bella, and Cole. They both continue to volunteer with Muncie Animal Rescue Fund to help homeless animals find their forever home.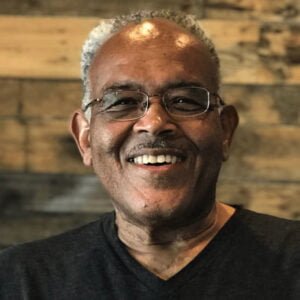 Charles Early
Patient Relations
Charles came to Life Essentials as a patient with chronic health conditions back in 2011. Thru his care here he was able to regain his health and life by addressing cause of his health conditions, leading to him getting off all 4 of his prescription medications!
Charles excited for his own health transformation led him to requesting to be a patient care advocate at Life Essentials.
Dr Class happily brought Charles on the team, he always has a smile on his face and when asked how he is states "Any better I couldnt stand it", and truly means it.
Charles looks forward to being your health advocate and walking thru this health journey alongside you as he knows what it is like to be a patient just like you.
Reviews
This clinic is owned and operated by Life Essentials Health Center, a MaxLiving
Health Center