Blue Ridge Health Chiropractic
We believe that being a MaxLiving chiropractor is more than someone who just helps people feel healthy. Through high-quality chiropractic and corrective care, combined with the 5 Essentials™, we're here to empower patients with both knowledge and healing. Trust that your health is in expert chiropractor hands.
Print & Fill out: Adult Patient Paperwork in English or Español
Print & Fill out: Pediatric Patient Paperwork in English or Español
$52
NEW PATIENT
SPECIAL
Consultation, Exam and X-Rays
Hours of Operation
Monday:

8:30 am – 10:15 am
3:30 pm – 6:15 pm

Tuesday:

12:00 pm – 2:15 pm

Wednesday:

8:30 am – 10:15 am
3:30 pm – 6:15 pm

Thursday:

8:30 am – 10:15 am
3:30 pm – 5:45 pm

Friday:

Closed

Saturday:

Closed

Sunday:

Closed
About
Blue Ridge Health Chiropractic – Greenville, SC
Meet The Team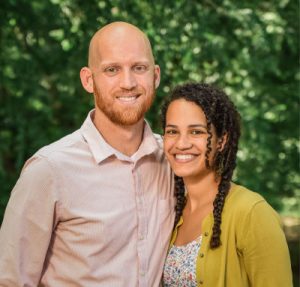 Dr. Robert Maurer, DC
Chiropractor
Palmer College of Chiropractic
Dr. Robert Maurer is the chiropractor and founder of Blue Ridge Health in Greenville, South Carolina. He received his bachelor's degree from Daytona State college and graduated with his Doctorate from Palmer College of Chiropractic. Upon graduation of chiropractic school, Dr. Rob expanded his education, experience, and training through the MaxLiving training center in Naples, Florida. Dr. Rob has advanced training in spinal correction, toxicity, exercise, and nutrition.
Born and raised in Ormond Beach, Florida, Chiropractor Dr. Rob believed he would work in the medical field as a M.D. or surgeon. Seeing his mother and two sisters suffering from autoimmune diseases with no hope for healing, Dr. Rob soon changed his mindset to a more holistic approach.
In the midst of chiropractic school, he and his wife Evelyn had their first child. After a long and intense labor they delivered a baby boy, Josiah "Bear" Maurer. Bear emerged silent, blue and struggled to take his first breath. Before the nurses could take him away Dr. Rob gently reached out and delivered his sons first chiropractic adjustment. Within seconds the baby's face changed, he gasped for air, and let out the most beautiful cry his parents ever heard. It was within that moment that chiropractic was no longer a profession but a mission for Dr. Rob.
Dr. Rob is passionate about educating the community on how to achieve true health through lifestyle and the maintenance of a healthy nervous system. He has the privilege of taking his patients through a journey of reclaiming their health.
Feeling called to the upstate, Dr. Rob and Evelyn left their hometown with their two children to share this message of true health and healing through Blue Ridge Health.
Blog
Reviews