Align Chiropractic
We believe that being a MaxLiving chiropractor is more than someone who just helps people feel healthy. Through high-quality chiropractic and corrective care, combined with the 5 Essentials™, we're here to empower patients with both knowledge and healing. Trust that your health is in expert hands.
Adult Patient Paperwork
Pediatric Patient Paperwork
Hours of Operation
Monday:

7:15 am – 10:00 am 3:00 pm – 5:45 pm

Tuesday:

12:00 pm – 1:00 pm 3:00 pm – 5:30 pm

Wednesday:

7:15 am – 10:00 am 3:00 pm – 5:45 pm

Thursday:

3:00 pm – 5:45 pm

Friday:

7:15 am – 10:00 am

Saturday:

Open Every Other Sat. 8am-9am

Sunday:

Closed
About Us
Align Chiropractic – Malvern, PA
Meet The Team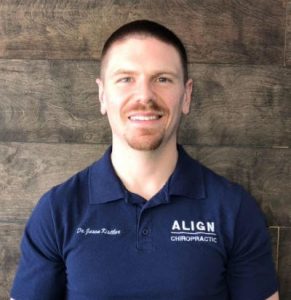 Dr. Kistler
Doctor of Chiropractic
Dr. Kistler opened the doors of Align Chiropractic in August, 2016, with the mission to transform the lives of the people in his community! Dr. Kistler loves to teach the principle of chiropractic and true health to as many people as he can. He has hosted two radio shows in the Chester County area, and is often asked to speak at local businesses, churches, and organizations.
After earning his bachelor's degree in Kinesiology from Penn State University with distinction, Dr. Kistler and his wife, Kimberly, moved to Marietta, Georgia, for Dr. Kistler to get his doctorate of chiropractic degree from Life University. After graduating from Life U with summa cum laude honors, Dr. Kistler worked for amazing mentors and pioneers within chiropractic in Dallas, GA, and Naples, FL.
In 2016, Dr. Kistler and his beautiful wife, Kimberly, and their daughter, Kristiana, moved back to their home state of PA. Shortly after opening the office, the Kistlers were blessed with another child, Desmond. In his spare time, Dr. Kistler enjoys spending quality time with his family, exercising, reading, and going to the lake or beach.
Blog
Reviews
This clinic is owned and operated by Align Chiropractic, a MaxLiving
Health Center