Full Life Chiropractic
We believe that being a MaxLiving chiropractor is more than someone who just helps people feel healthy. Through high-quality chiropractic and corrective care, combined with the 5 Essentials™, we're here to empower patients with both knowledge and healing. Trust that your health is in expert hands.
Tune in Saturdays at 9:00 am for our podcast Living The Full Life with Dr. Juan Fernandez on AM 1290, News 95.7, or by clicking the banner below!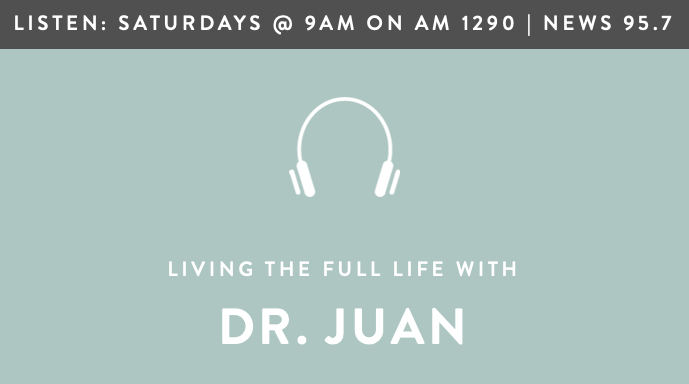 Print & Fill out: Adult Patient Paperwork in English or Español
Print & Fill out: Pediatric Patient Paperwork in English or Español
NEW PATIENT
SPECIAL
$130 For First Appointment
Hours of Operation
Monday:

8:00 am – 10:30 am
2:30 pm – 6:00 pm

Tuesday:

2:00 pm – 5:00 pm

Wednesday:

8:00 am – 10:30 am
2:30 pm – 6:00 pm

Thursday:

7:30 am – 10:30 am
2:30 pm – 6:00 pm

Friday:

Closed

Saturday:

Closed

Sunday:

Closed
About
Full Life Chiropractic – Troy, OH
Meet The Team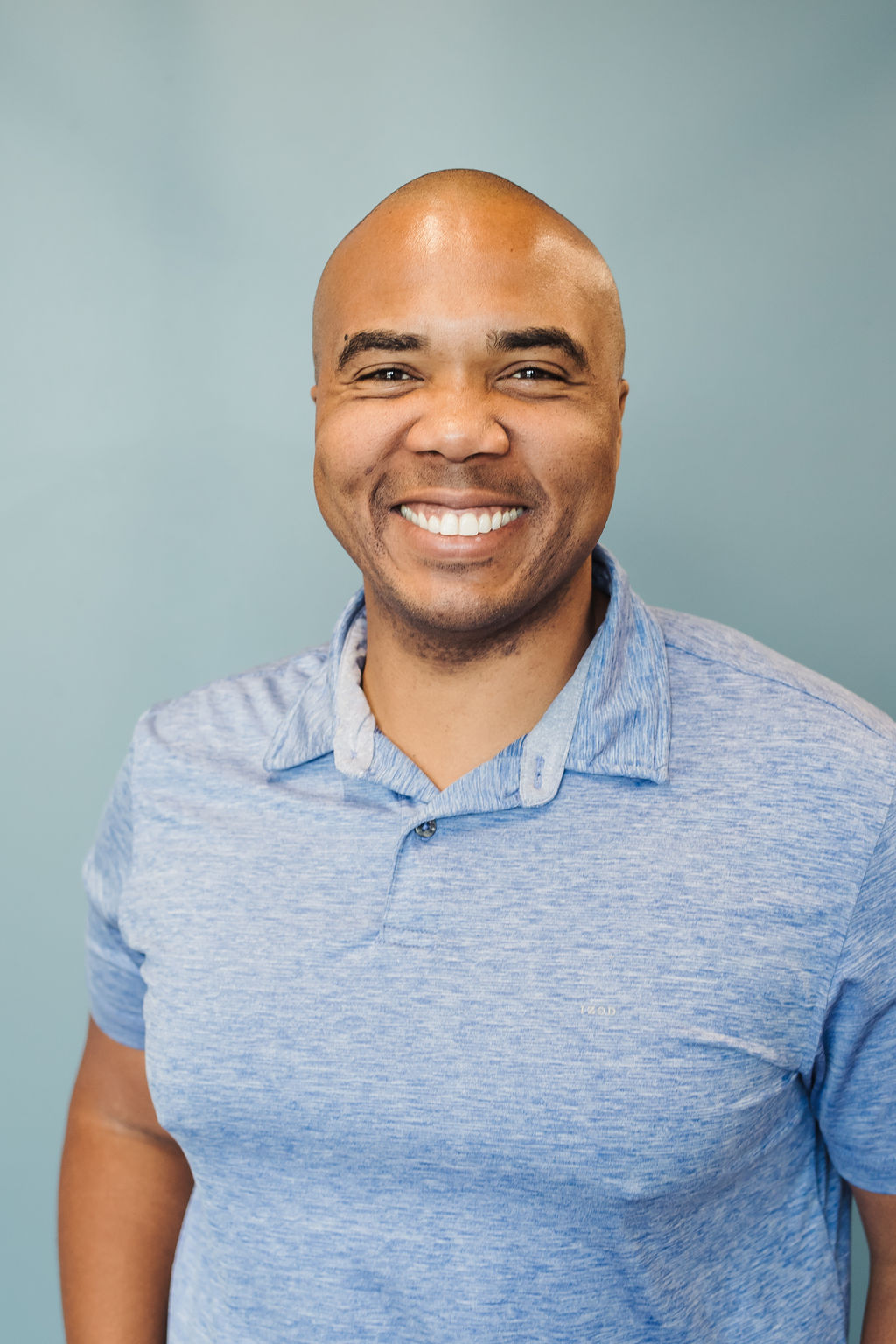 Dr. Juan Fernandez, D.C.
Chiropractor
Dr. Juan Fernandez is part of MaxLiving, a global network of doctors who are at the forefront of healthcare. Several MaxLiving doctors even serve as chiropractors for the USA Wrestling Team! Dr. Fernandez attended Life University in Marietta, GA, and graduated at the top of his class with Cum Laude honors. Since then, he has had the privilege of working alongside some of the most distinguished and renowned chiropractors in North America, training in some of the largest chiropractic practices in the country. Dr. Fernandez has received advanced certifications in spinal correction, nutrition, and fitness. He has a passion and firmly believes that starting a child on the right foot to true health and healing will lead to a future free of sickness and disease.
Dr. Fernandez found his passion when numerous members of his family were struck with sickness, disease, and early death. This prompted him to ask tough questions about health and how the human body works. While exploring options in healthcare, the principles of MaxLiving stood out from the rest: to find the cause of health problems rather than just treat the symptoms. His experiences have led him to firmly believe that the body needs no help to heal and function, it simply needs no interference.
Dr. Fernandez has a heart for serving families and people throughout the community. He dedicates time to help churches incorporate comprehensive wellness programs, teaching them God's laws of health and healing. He also delivers these programs to corporations, schools, sports teams, and organizations.
Dr. Fernandez has served in the Army National Guard as an officer for over 15 years. During this time, he completed Airborne and Ranger training and served on multiple combat deployments. He understands the need for a healthy body and mind. Further, Dr. Fernandez has been married for five years to his beautiful wife, Dr. Whitney Wills-Fernandez. Together, they have two beautiful daughters, Eden and Eve. He truly desires to live his best life now and to help you do the same!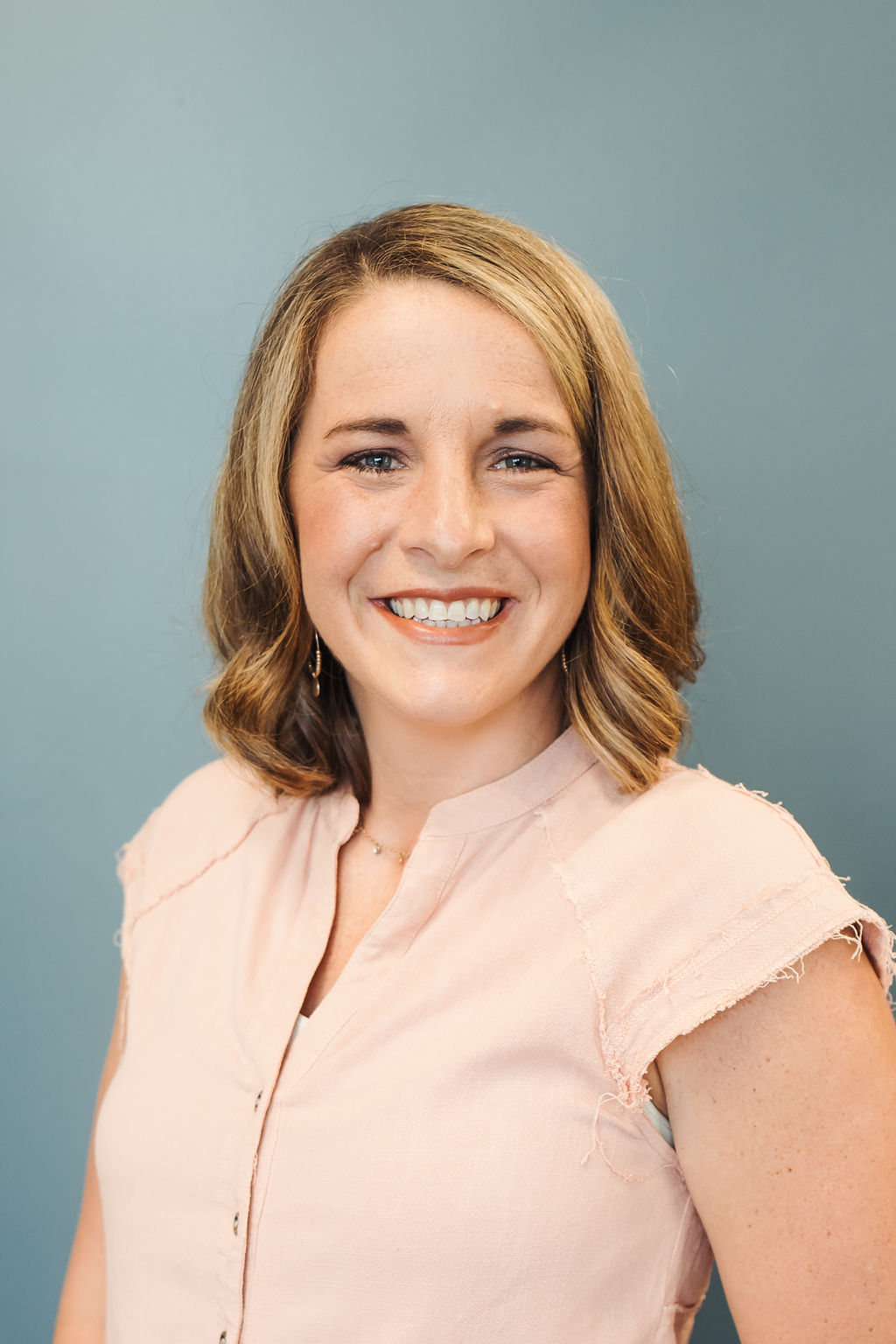 Dr. Whitney Wills-Fernandez
Chiropractor
Dr. Whitney Wills-Fernandez is a MaxLiving Chiropractor. She is a graduate of Life University in Marietta, GA, where she received her Doctorate of Chiropractic. Following, Dr. Whitney trained at two of the largest chiropractic clinics in the country, dedicating countless hours of study and experience to provide her patients with the best care possible. She holds advance certifications in spinal correction, nutrition and fitness. Her mission is to equip people to view and manage their health from the inside out through the 5 Essentials Plan.
Dr. Whitney's ultimate goals are to help people minimize the usage of medication, prevent illness and disease, and to help ensure that families in her community are able to experience life abundantly. She is passionate about helping people reach their full, God-given potential.
Dr. Whitney was born and raised in Miami County and is a graduate of Troy Christian High School. She received her Bachelors of Nursing from Kettering College of Medical Arts and Indiana Wesleyan University. She worked as a labor and delivery nurse prior to attending chiropractic school. It was during her time as a nurse that she watched patients look for health in medication and surgery which often led to covering up symptoms rather than healing the cause of those symptoms. This drove her to learn more about true health and healing.
Dr. Whitney is excited to join hands with Troy in building healthy lives and families through whole-health chiropractic care. She enjoys partnering with local schools, businesses, and churches. At schools, she's happy to provide free wellness checks for teachers, education on proper nutrition, backpack safety classes, and scoliosis checks. At businesses, Dr. Whitney offers teaching on proper ergonomics, workplace safety, and healthy living. Lastly, at local churches, it brings her joy to help transform the health of congregations through programs such as Winning My Race and the MaxLiving Makeover.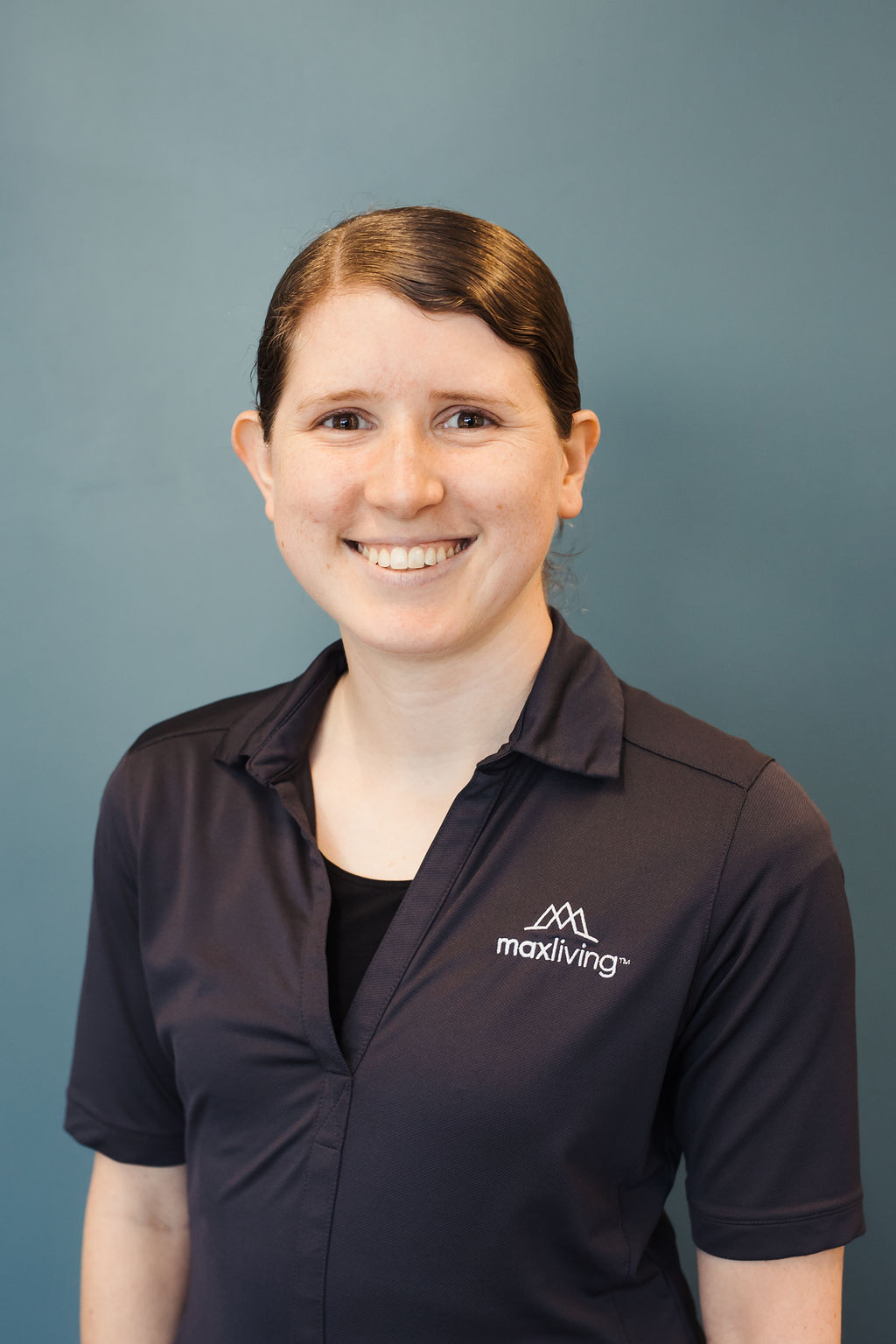 Dr. Melody Zurawski
Chiropractor
Dr. Melody Zurawski graduated with her Doctor of Chiropractic degree in December 2021 from Life University in Marietta, GA. Diagnosed with severe scoliosis as a child, she is passionate about seeing kids and entire families under principled corrective chiropractic care because there is power in prevention. Where the traditional medical model failed her, chiropractic gave her a greater purpose in life. After receiving her Bachelors of Science in Geography from Brigham Young University in 2013, her life took an unexpected turn when became a chiropractic assistant at a MaxLiving Health Center. During the next two years, Dr. Melody fell in love with MaxLiving and the 5 Essentials because she had never seen chiropractic care impact so many people in such a transformative way. Patient stories and her doctors' examples ultimately inspired her to become a MaxLiving chiropractor herself. Dedicated to serving others, Dr. Melody is on a mission to teach people what real health is so they can experience the hope and health freedom they deserve.
Driven to be her best out of love and compassion for others, Dr. Melody is grateful that God has turned her struggles into strengths, calling her to be a chiropractor and using her story to inspire others. Dr. Melody spent time as a MaxLiving student club president during chiropractic school and has received advanced certifications in nutrition and spinal correction through MaxLiving as well. She has benefited greatly from the CLEAR Scoliosis Institute as a patient and is actively learning more to become a CLEAR certified chiropractor in the future.
Dr. Melody loves being part of the Full Life family and her favorite part of being a health leader is getting to celebrate with patients as they begin experiencing real health.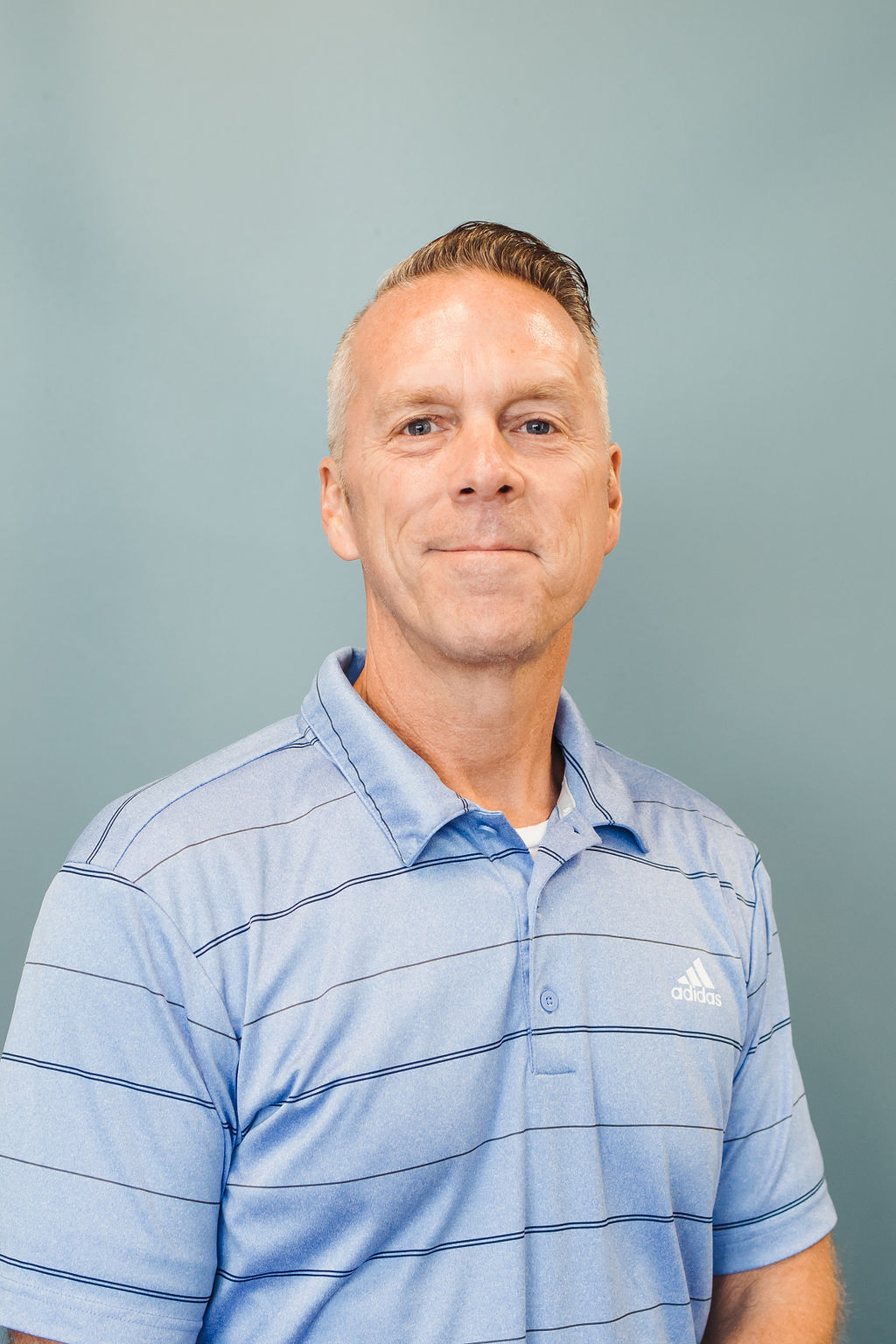 Dr. David Miles
Chiropractor
Dr. David Miles attended Life University in Marietta, Georgia where he obtained his Doctor of Chiropractic degree in 1995. Through his many years as a chiropractor, Dr. Miles has seen countless lives transformed through the power of chiropractic care. Dr. Miles feels strongly and passionately that Chiropractic care allows the body's natural innate expression of good health to be achieved through a nervous system that is free from any internal or external stressors or interference. Dr. Miles feels that every person possesses a God given right to experience optimal health.
Dr. Miles was born and raised in Farmington Hills, Michigan. Outside of the office, Dr. Miles enjoys spending time with his family, exercising, traveling, coaching his kids church sports and attending most any kind of sporting event including the Cincinatti Reds, Cincinatti Bengals, and his alumni, the Michigan State Spartans.
Dr. Miles decided to become a Doctor of Chiropractic after experiencing debilitating migraine headaches. Following a desperate last attempt to find a solution, Dr. Miles flew to Rochester, Minnesota where he spent one week in the Mayo Clinic. After being discharged and told that there was nothing wrong with him, he decided as a last resort to visit a local chiropractor. After an in-depth consultation, examination and x-ray studies, it was determined that the source of the migraine headaches may in fact be related to the spine. The chiropractor discerned that 13 years of competitive wrestling which began at the age of 7 when the spine is extremely vulnerable, had caused a curvature known as scoliosis to develop in the mid back. This curvature was causing extreme stress to the nervous system. While it was not immediate relief which the chiropractor explained would be the case, with a solid commitment to spinal corrective care, the migraine headaches had gone away permanently. This led him to pursue Chiropractic as his profession.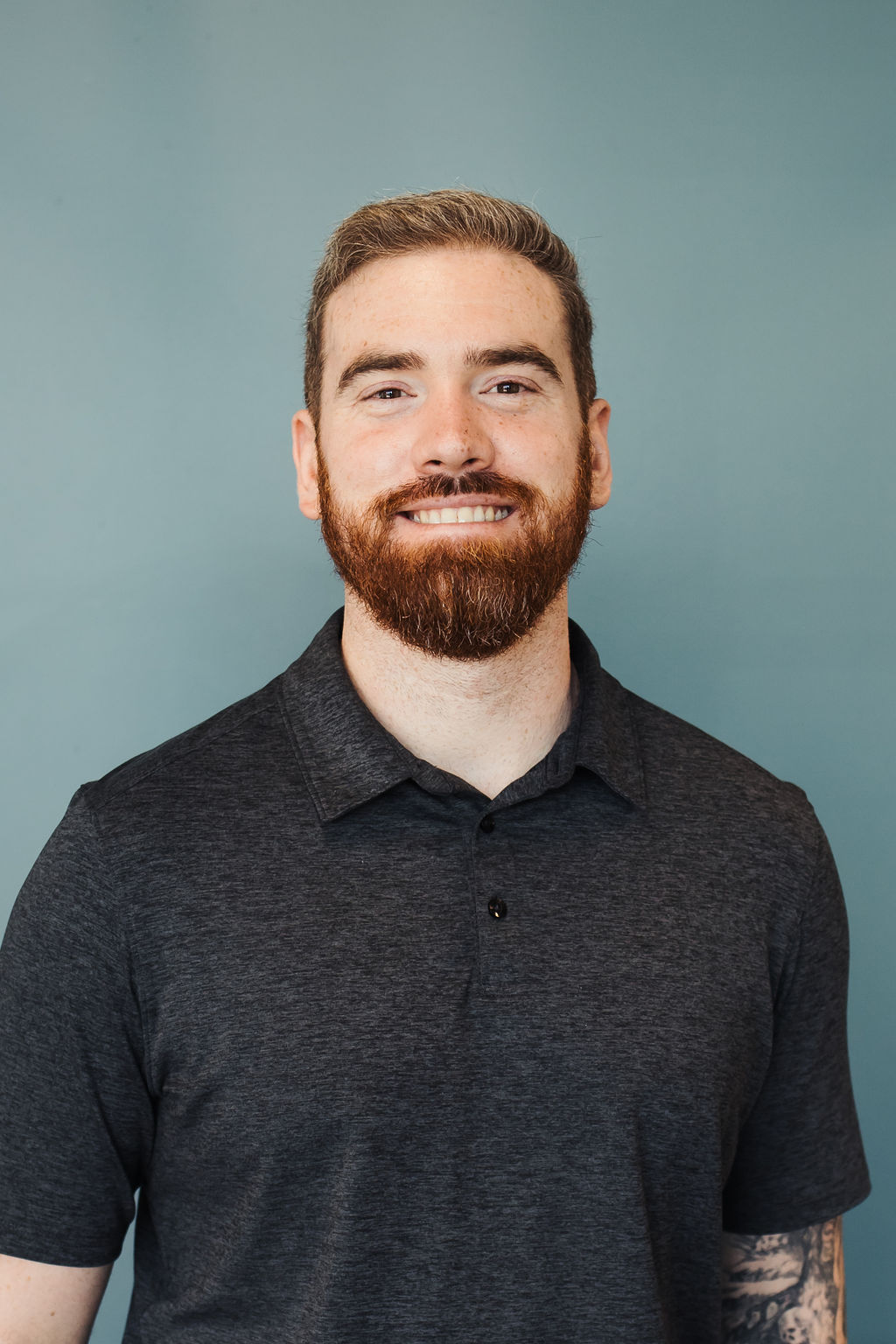 Dr. Dylan Kauzlarich
Chiropractor
Life University West Chiropractic College
Dr. Dylan graduated from Life University West Chiropractic College in Hayward, CA in 2023. He is passionate about seeing families under corrective chiropractic care to boost their nervous systems to improve their health and quality of life. After receiving his Bachelor of Science in Kinesiology from San Francisco State University in 2020, he didn't know whether to pursue a career in physical therapy or science medicine. He went to a seminar where a representative from Life West was there explaining chiropractic and he fell in love and never looked back! He is passionate about helping people and trying to supply everyone with the building blocks to regain their health.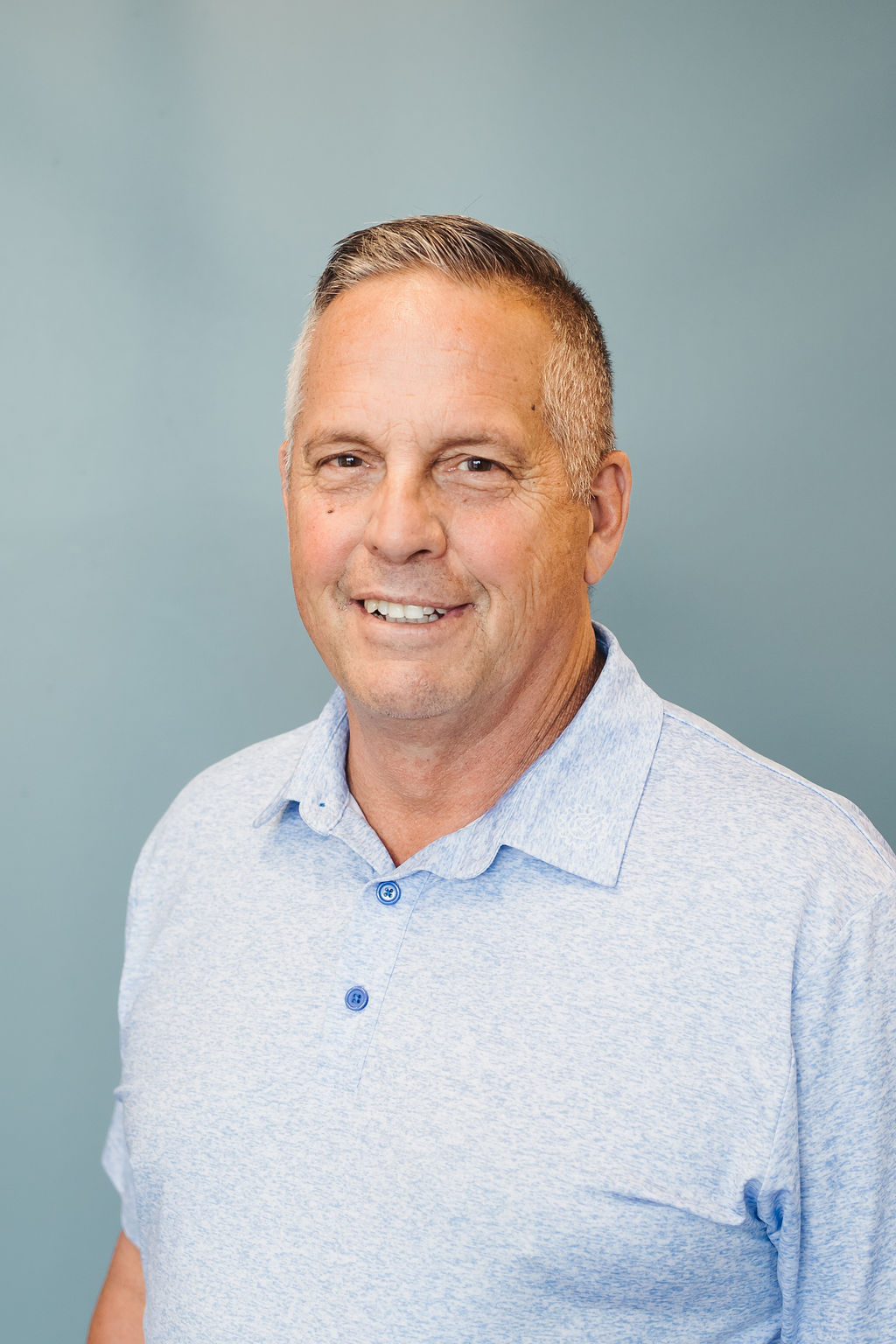 John Wills
Office Manager
John Wills is Office Manager at Full Life Chiropractic. He graduated from Ohio Northern University with a Business Management degree. John and his wife, Judy, have three grown daughters ( Dr. Whitney is the oldest!), Bailey Kalvelage (Mat), and Mackenzie Wojciechowski (Jonathan). They are also proud grandparents to Eden and Eve Fernandez and Eli Kalvelage.
John had a 28-year career in the automotive industry and coached high school football, basketball and track before joining Full Life Chiropractic in October of 2016.
Since joining Full Life Chiropractic, he has realized the importance of having regular adjustments and applying the 5 essentials in his and his wife's lives. His goals at Full Life are to help patients realize their lives can be transformed through chiropractic care and the 5 essentials, and to make their in-office experience the best it can be. John's leadership and positive, fun-loving attitude are essential to our team at Full Life Chiropractic!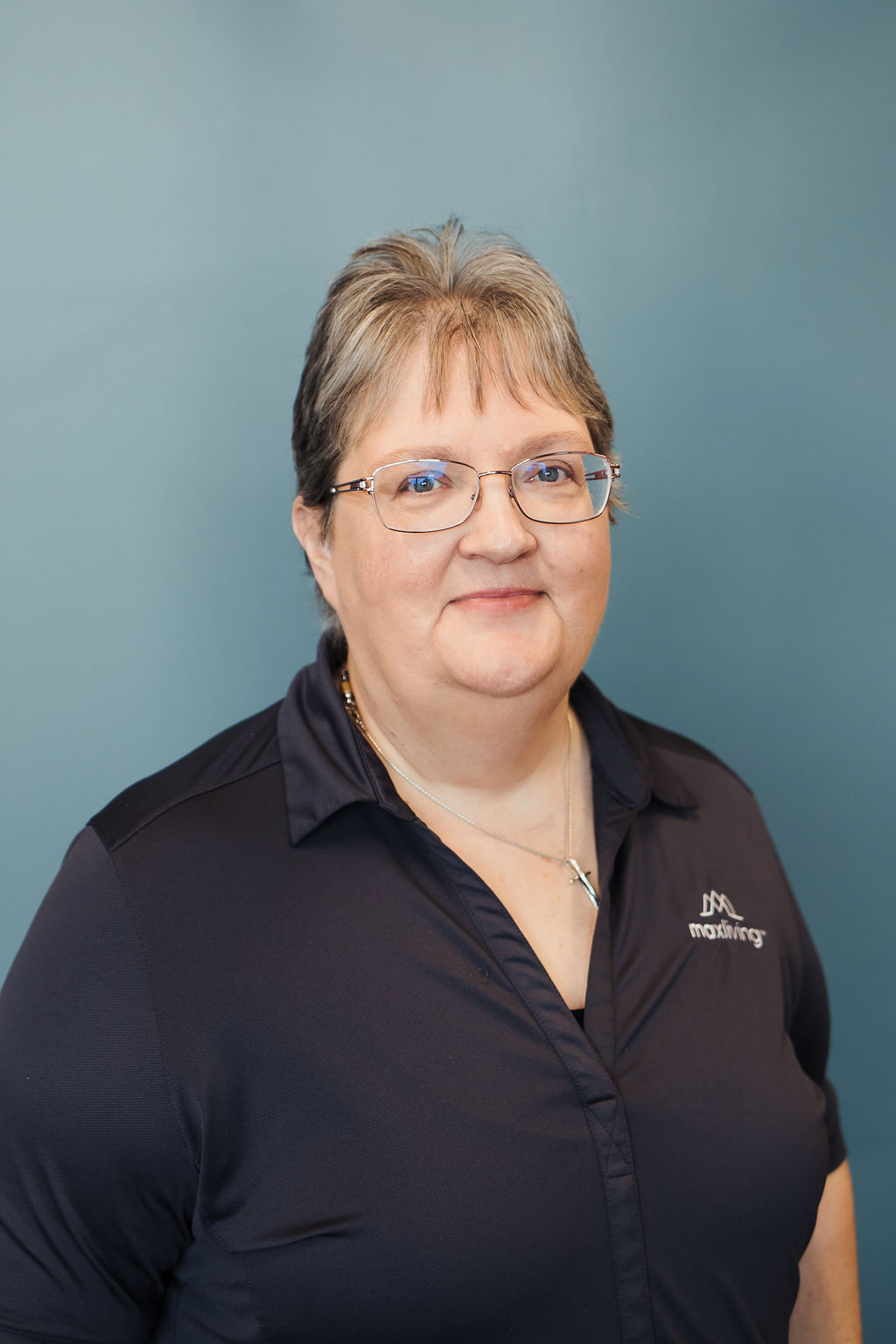 Jodi Crosby
Billing Office & Chiropractic Assistant
Jodi is a Chiropractic Assistant with Full Life Chiropractic MaxLiving Health Center. She is a graduate of Ashford University with a Bachelor's degree in Health and Wellness. Before receiving her degree Jodi worked in the Healthcare Field for 30 years. Her experience is in front and back office procedures. She is dedicated to teaching others how to achieve true health through the 5 Essentials.
Jodi's future goals are to build a strong connection with patients at Full Life Chiropractic. With Nutrition being one of the 5 essentials, her passion lies in educating our patients on nutritious ways to cook healthy meals that taste great and that the whole family will love to eat. Recipe Night is her favorite way to help build up the patient's understanding of healthy eating.
Jodi was born and raised in Miami County and graduated from Troy High School. She went onto receive her Medical Assistant Certificate in 2001. She worked as a Medical Assistant while traveling throughout the United States with her husband who served in the United States Air Force. While working in many different medical offices, she kept seeing the doctors she worked for putting patients on medications that covered up the symptoms and never looked for the cause. She found this happening in her own life with being diagnosed with high blood pressure, osteoarthritis, thyroid goiters, and finally fibromyalgia, which led her to almost total physical disability. She ultimately starting learning about natural ways to heal her body and has been able to decrease her medication from taking 6 medications a day to only 1. By learning about the spine and nervous system and how it affects your body as a whole and through MaxLiving, she has been totally rehabilitated. She now wants to share what she has learned with everyone.
Lastly, Jodi is wife, mother of 4 children, grandmother of 6 and loves to share her passion for gardening, cooking and baking to help spread the knowledge of healthy living to all around her.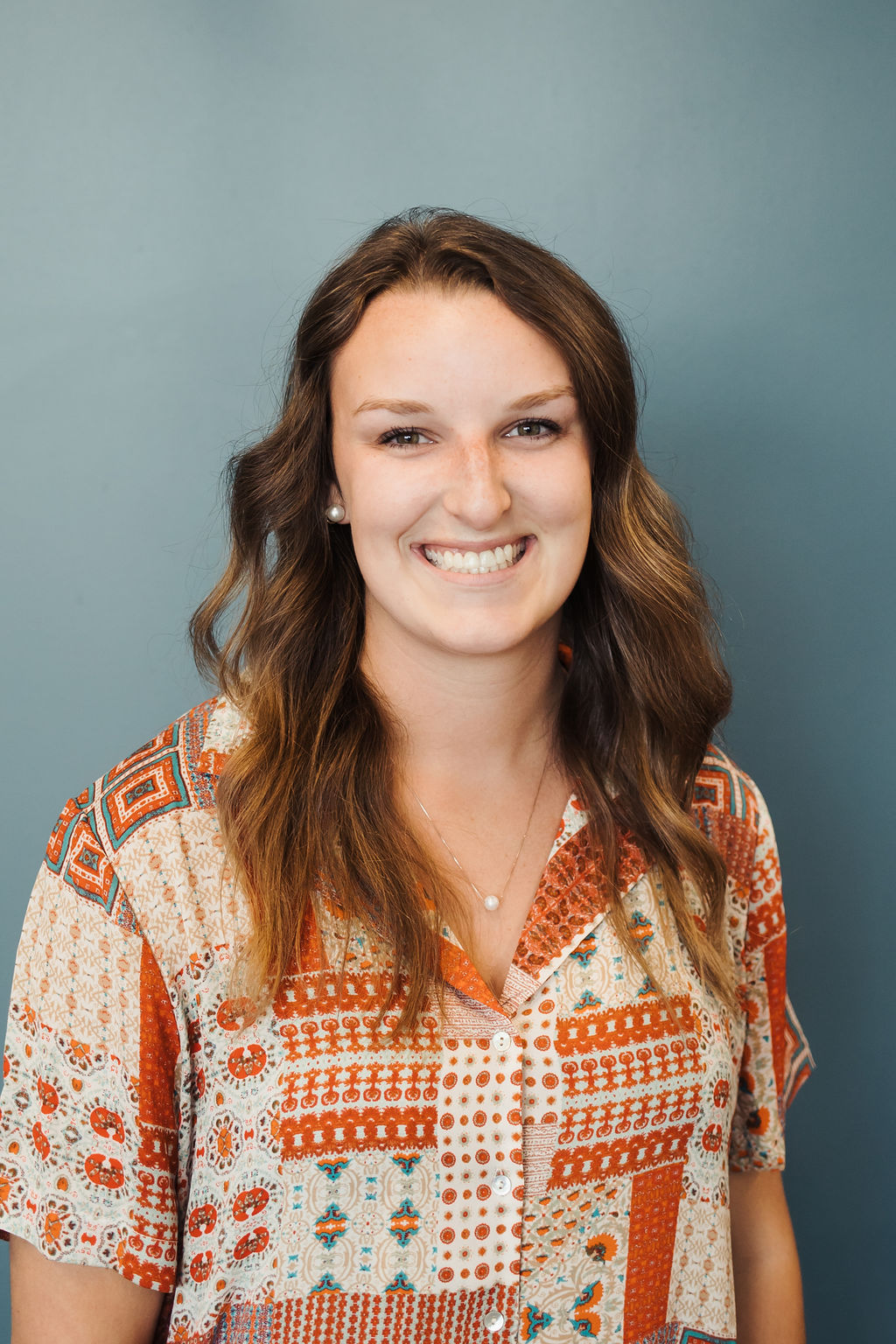 Abby Eller
Chiropractic Assistant
A 2021 graduate of Piqua High School, Abigail is serving as a Chiropractic Assistant exploring potential career paths in health. Raised in the mountains of Virginia, Abby has a great fondness for all things outdoors. Whether it's with her sister in Florida riding jet skis in the ocean, or hiking the trails at Hocking Hills, Abby knows and appreciates the health benefits of fresh air and sunshine. With attention to detail, and a heart to serve, Abby is excited to help others receive the same benefits of chiropractic care that she and her family have experienced with the team at Full-Life.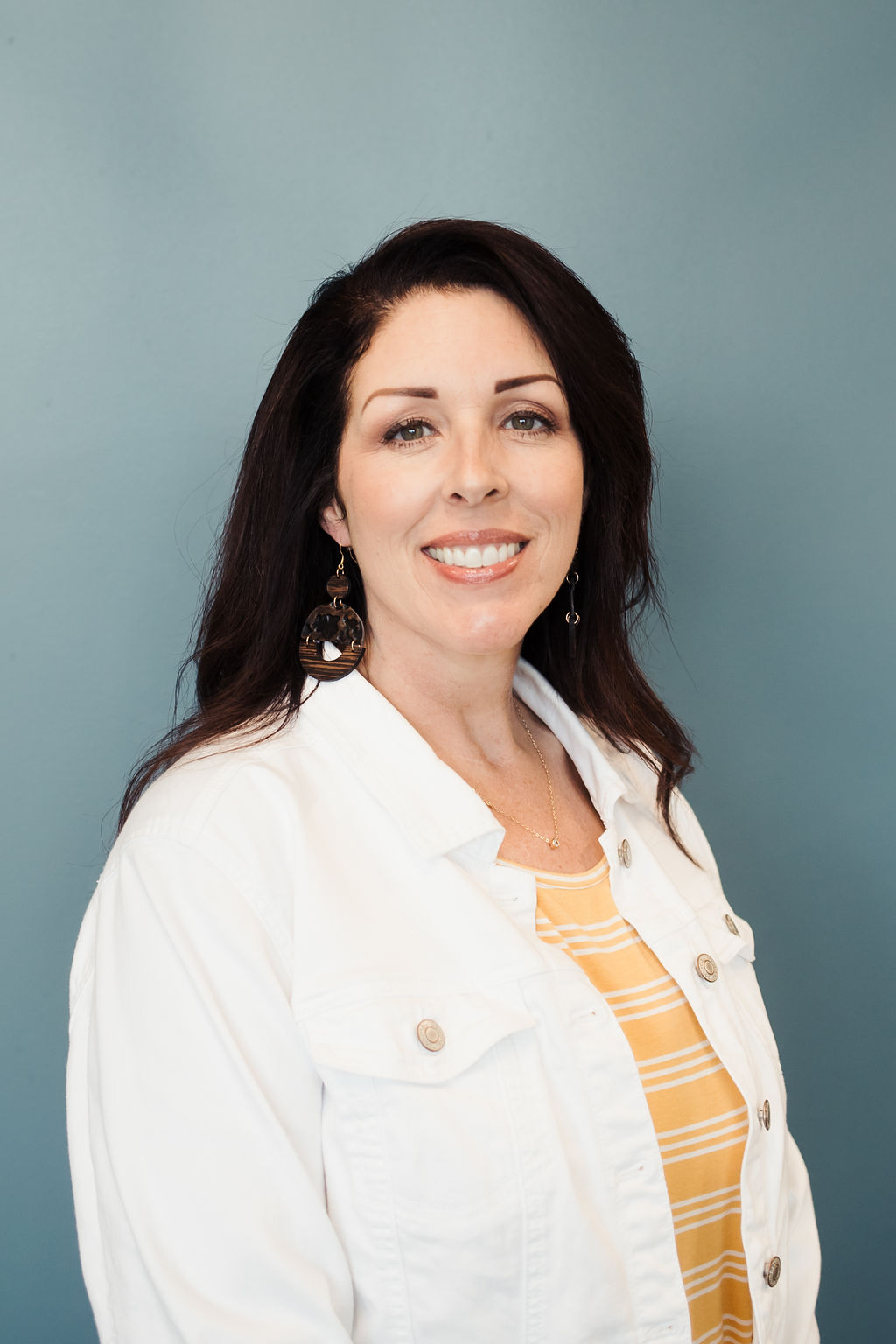 Amy Baugher
Chiropractic Assistant
Amy is passionate about helping others experience full health and wholeness. She is serving as a Chiropractic Assistant where she engages in the passion of her heart-helping others. Amy grew up in Daytona Beach, Florida , but has made Ohio her home. She loves spending time with family and friends, traveling to new places, and experiencing new adventures. Amy's love for organization, attention to detail, and love for connecting with others are what energizes her to see others experience the health benefits she has at Full-Life.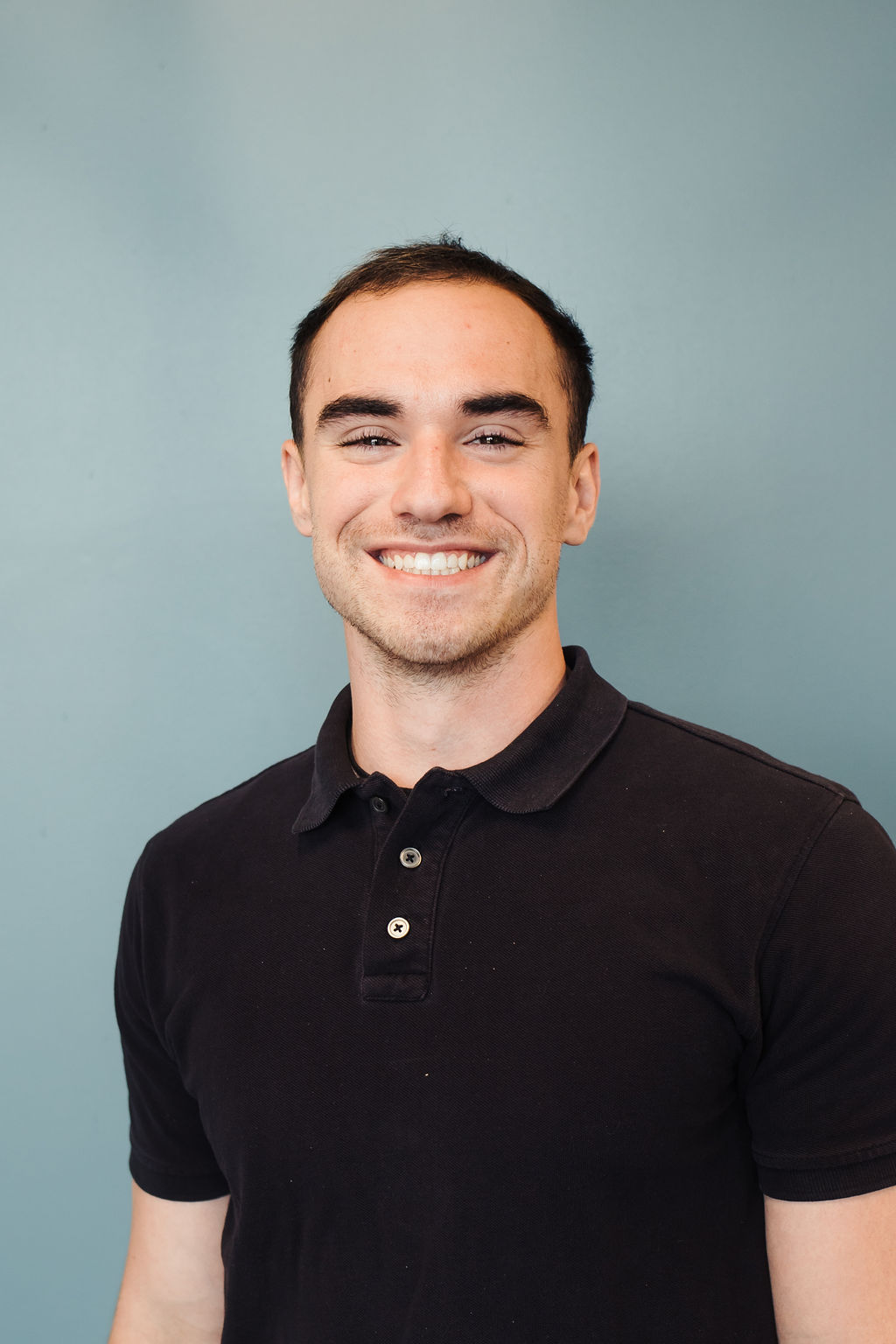 Andrew DeBrosse
Chiropractic Assistant
Andrew graduated from Tipp City in 2018. After high school, he went on to play college soccer. Currently, he is in college to obtain a radiology technology degree. Outside of school, he enjoys going to the gym, spending time outdoors, and also being around family and friends. Through playing sports his whole life, Andrew values physical activity to promote a healthy lifestyle and is passionate about helping others invest in their health.
Reviews
This clinic is owned and operated by Full Life Chiropractic, a MaxLiving
Health Center