Lane Avenue Chiropractic
At Lane Avenue Chiropractic, you can expect highly trained doctors and staff who have one goal in mind: to help you and your family reach and maintain your health potential. While other doctors choose to limit their scope of practice to pain relief only, our goal is to detect and eliminate root causes of health problems that you may be suffering from now and in the future.
Following an evaluation of your overall health, the doctor will discuss a plan for you and your family to obtain maximum wellness and will encourage you to participate in any number of challenges, events, recipe nights, advanced workshops, and more all designed to help you easily and effectively apply health and wellness principles to your life.
Hours of Operation
Monday:

8:30 am – 11:15 am
3:00 pm – 6:15 pm

Tuesday:

8:30 am – 11:15 am

Wednesday:

8:30 am – 11:15 am
3:00 pm – 6:15 pm

Thursday:

3:00 pm – 6:15 pm

Friday:

8:30 am – 11:15 am
About
Lane Avenue Chiropractic – Columbus, OH
Expect V.I.P. treatment when you walk into our practice. We utilize a customer service model equivalent to first tier organizations to ensure that you receive the best experience each and every time, whether you are an existing patient or a new patient of our practice.
In addition, locally, our doctors work with athletes from all levels and all sports by partnering with coaches and trainers to deliver chiropractic care and the most comprehensive nutrition, exercise and mental conditioning programs. While winning is a prominent goal, their efforts are also to make a positive impact on the health of the athletes and develop life-long well-being that extends beyond their competitive careers.
We also spend a great deal of time, effort and resources in grass roots efforts to promote these sports on a local, regional and national level. Educating the youth, and parents, of these sports through local events, schools, training camps and community programs is one of the cornerstones of the Wellness Advisory Council. While it is rewarding to treat an Olympic athlete, our passion lies with fundamentally helping our society change the way they view and manage their health.
By working with the youth, parents and educators of our communities, we can proactively address our future generations and arm them with the research, tools, and programs and begin to reverse the trends resulting from our current healthcare system. Through specialized training and a unique understanding of treating world-class athletes, Maximized Living doctors are able to consistently deliver the following outcomes:
Reduced injury rates
Increased recovery time
Increased energy and sustained performance
Enhanced focus and mental clarity
Extended athlete careers
Improved training productivity
Increased knowledge of whole health
Meet The Team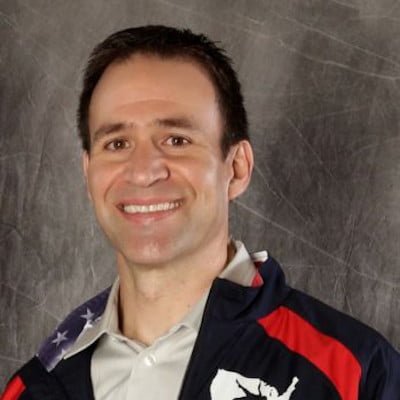 Dr. Jay Villella
Doctor of Chiropractic
Palmer College of Chiropractic
Dr. Jay Villella attended the Palmer College of Chiropractic where graduated with Bachelor of Science degree and teaching certification in Health and Physical Education. He then graduated from Palmer Chiropractic located in Davenport, IA where he received his doctorate in chiropractic. While at Palmer, Dr. Jay founded and directed the Palmer Sports Council, which now can be found on three different chiropractic college campuses across the country. Since graduating Dr. Jay is a renowned authority on the natural laws of health and healing. He has owned and operated one of the largest natural healthcare facilities in Columbus since 1998.
Dr. Jay's calling into health and fitness started as a child with his battle with severe, debilitating allergies and migraine headaches. Even at a young age, Dr. Jay did not accept this as normal nor did he believe that medication was the answer. It was not until Dr. Jay found the true principles of chiropractic that he found resolution from his suffering. As a result of this battle, Dr. Jay has become an expert on the nervous system, the spine, and spinal correction.
Dr. Jay has dedicated his life to revolutionizing our current healthcare crisis and he spends much of his time speaking to anyone that will listen. Dr. Jay is an accomplished athlete and a peak physical fitness advocate. As a result of his expertise, Dr. Jay has worked with many Olympic caliber members of the USA Wrestling, USA Judo, and USA Weightlifting teams. He was one of the treating chiropractors for the USA Olympic Wrestling Team in London 2012. In addition, Dr. Jay has proudly provided care for nearly one thousand Columbus Fire and Police officers.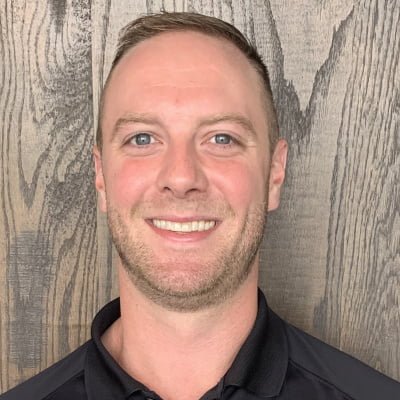 Dr. Craig
Doctor of Chiropractic
Dr. Craig completed his undergrad at Marietta College where he received a bachelors in Athletic Training. After sustaining a few injuries in high school and college athletics, it was clear that he wanted to help others with the same care and compassion that he was shown. That is when he decided to further his education and completed Chiropractic School at D'Youville College in Buffalo, New York. While in school he was an intern at University of Buffalo Neurosurgery where he treated patients not only to help them avoid surgery, but post surgical as well to allow them to heal and function at a higher level than before. While practicing back home in Erie, Pa, Dr. Craig treated the Mercyhurst University women's hockey team and obtained his Titleist Performance Institute Certification. In his free time he can be seen walking his dog Annabelle, on the golf course, or watching his beloved Buffalo Bills and Sabres.
"The doctor of the future will give no medicine, but will instruct his patients in the care of the human frame, in diet, and the cause and prevention of disease" ⁃ Thomas Edison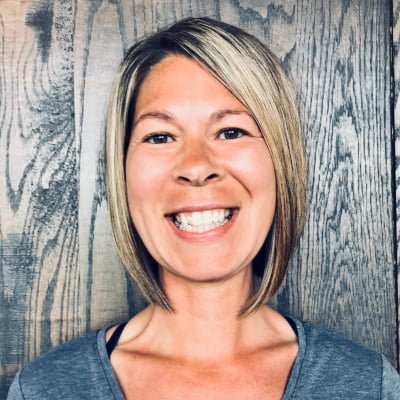 Melissa
Office Manager, Chiropractic Assistant
Melissa has been a part of the Lane Avenue Chiropractic team for 14 years, but was a patient for a few years before that as well. She has a passion for people, and wants to help them get healthy. Melissa shares the power of chiropractic with everyone she meets, and feels that the most rewarding thing about her job is the relationships that she gets to develop with our wonderful patients!
In her spare time, Melissa loves to hang out with her husband Bobby and daughter Kyndal, who is her pride and joy. She also enjoys gardening and taking their dog Kobe for walks. Melissa says that her family's favorite thing by far though has to be their trips to Disney!
Blog
Reviews
This clinic is owned and operated by Lane Avenue Chiropractic, a MaxLiving
Partner