Twin City Health
At Twin City Health, we exist so that people experience hope, health, and wholeness. Every story of life-change is what inspires us to continue helping as many people as possible. Our goal is to find the underlying cause of health issues to help the body heal itself naturally instead of simply covering up symptoms. Our hope is to empower, encourage, and educate each person to take steps toward a healthier and more fulfilled life.
NEW PATIENT
SPECIAL
FREE CONSULTATION
Hours of Operation
Monday:

8:30 am – 10:30 am
3:30 pm – 5:30 pm

Tuesday:

12:00 pm – 2:30 pm

Wednesday:

8:30 am – 10:30 am
3:30 pm – 5:30 pm

Thursday:

3:00 pm – 5:30 pm

Friday:

8:30 am – 10:30 am

Saturday:

9:00 am – 10:00 am

Sunday:

Closed
About
Twin City Health – Winston Salem, NC
Meet The Team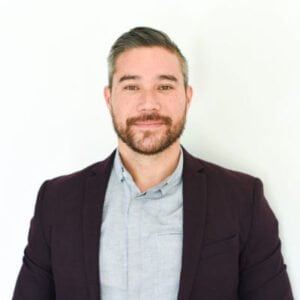 Dr. Tom Nixon, D.C.
Doctor of Chiropractic / Owner
Palmer College of Chiropractic
Dr. Tom Nixon was born and raised in Ormond Beach, Florida. He graduated with his bachelors from the University of Central Florida and went on to receive his doctorate degree from Palmer College of Chiropractic. Dedicated to transforming the health of families in the Triad community, Dr. Nixon is committed to helping people achieve true healing through lifestyle choices.
From Dr. Nixon: At a young age, I watched as my dad battled type II diabetes, high blood pressure, two heart attacks and underwent a quadruple heart bypass. He was diagnosed with chronic heart disease and was told he would be on medication for the rest of his life. Not accepting this conclusion, my dad sought a natural route through chiropractic care, nutrition and exercise instead of merely treating his symptoms.
After a changed mindset and much work, he reversed his diabetes, heart disease, and came off all his medication. My dad's journey and the impact his loss of health had on my family during that time is what inspired me to become a doctor of chiropractic. I love the opportunity I have to empower and encourage people to reach their potential, both in life and in health, and to provide hope that they are not defined by their diagnosis.
My mission and privilege is to help another mother, father, child, friend, etc get their health back so they can not only fulfill the life they were called to, but also to help and inspire those around them make healthy life choices. The movement of MaxLiving is striving to change the way healthcare is viewed and delivered in this country, and I absolutely believe it is possible with education and each of us taking responsibility for our health. My wife and I were called to the city of Winston Salem. We love our town, are grateful for the mission we are a part of, and look forward to every person and family we get to meet and help achieve their highest potential of health.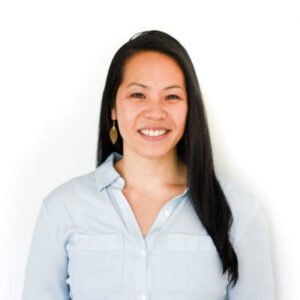 Dr. Jessica Lee, D.C.
Doctor of Chiropractic
Palmer College of Chiropractic
Dr. Jessica was born and raised in the Washington D.C. area before attending college at Virginia Tech. After graduating, she moved back home and worked as a personal trainer before realizing she had a passion to help others with more than just their fitness levels. She watched as loved ones around her lost their health without knowing where to seek proper help and wanted to do something to change it. She felt and knew she had a greater calling to give others hope through empowering them to attain a healthier life.
At Palmer Chiropractic College she first was introduced to MaxLiving and was drawn to their mission to help people reach their health goals naturally. She loves being a part of a group that feels like family and is all about serving and loving others. Dr. Jessica specializes in providing care for expecting moms, ensuring their body is in proper alignment for delivery. Being able to adjust moms-to-be throughout their pregnancy and then adjust their babies is one of her favorite joys.
When Dr. Jessica is not at the office, you can find her hiking with her border collie, Maggie, or in a CrossFit gym. She enjoys spending time doing anything in nature, hiking, snowboarding, or spending time at a beach.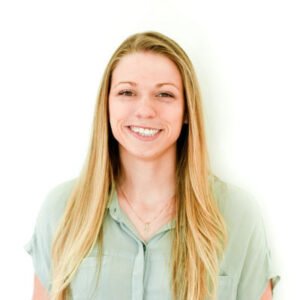 Dr. Tiffany Bradley, D.C.
Doctor of Chiropractic
Palmer College of Chiropractic
Dr. Tiffany was raised in the Port Orange, FL before attending college at the University of South Florida in Tampa. There she developed a passion for learning how the body heals, for women's health, and obstetrics.
She grew up with family members seeking help for the chronic illness and witnessed little to no improvement despite being given countless medications. After discovering the holistic results of chiropractic and how it allows the body to heal itself, Dr. Tiffany decided to attend Palmer Chiropractic College in Port Orange, FL. There, she further pursued pediatrics and learned webster techniques for future moms.
Upon graduating she was introduced to MaxLiving and immediately connected with the mission to help others become healthier versions of themselves. She loves seeing families empowered and hopes to see Winston become one of the healthiest cities.
When Dr. Tiffany is not at the office, you can find her hiking and exploring with her pup, Monty. She also enjoys spending time rock climbing, hiking, snowboarding, catching a wave on the coast, or doing anything in nature.
Blog
Reviews
This clinic is owned and operated by Twin City Health, a MaxLiving
Health Center