Gate City Health
Print & Fill out: Adult Patient Paperwork in English or Español
Print & Fill out: Pediatric Patient Paperwork in English or Español
$48
NEW PATIENT
EXAM
CONSULTATION & X-RAY
Hours of Operation
Monday:

8:15 am – 10:30 am
3:00 pm – 5:30 pm

Tuesday:

12:00 pm – 2:30 pm

Wednesday:

8:15 am – 10:30 am
3:00 pm – 5:30 pm

Thursday:

8:15 am – 10:30 am
3:00 pm – 5:30 pm

Friday:

Closed

Saturday:

By Appointment Only

Sunday:

Closed
About
Gate City Health – Greensboro, NC
Gate City Health, located in Greensboro, serves the triad of North Carolina offering holistic services. Our team focuses on structural correction chiropractic to help the patient's body heal naturally. Whether you are suffering from migraines, chronic or acute pain, disease processes like thyroid dysfunction, diabetes, or digestive issues, or looking for wellness care through prevention – our team will be dedicated to getting and keeping you well. Gate City Health uses an alternative approach including nutrition, detoxification, exercise, and maintaining a positive mind space for healing. We are passionate about community outreach and know that everyday people are waking up in pain or on medications that don't want to be, but they don't know where to go or what to do. Our mission is to encourage, educate, and empower this community to achieve maximum health.
PURPOSE:
We strive to encourage, educate, and empower our community to experience maximum health. We LOVE what we do and nothing brings us more joy than celebrating life-change with the people and families we help. As a MaxLiving Health Center, we're part of a movement to help transform the hearts and health of people through the 5 Essentials: having an empowered mindset, corrective chiropractic care, quality nutrition, exercise, and detoxification.
We are two passionate people dedicated to the unwavering belief that individuals everywhere deserve better. Now more than ever, the health of our nation is in need of a functional system that is designed to support and sustain true healing. The statistics regarding America's state of health do not lie and we are here to do something about it.
Meet The Team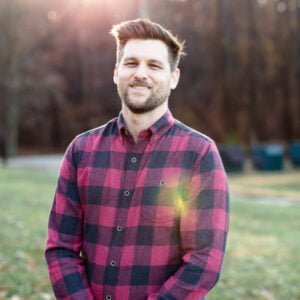 Dr. Preston Dantoni, D.C.
Chiropractor
Palmer College of Chiropractic
Dr. Preston Dantoni is the chiropractor and owner of Gate City Health. He graduated with his bachelor's degree in Exercise Science from the University of Central Florida, received his doctorate from Palmer College of Chiropractic, and continued his training at the Scoliosis Correction Clinic in Celebration, FL. Having performed thousands of adjustments and provided dozens of workshops, Dr. Preston has extensive experience and advanced certifications in spinal correction, exercise, and nutrition.
During his undergraduate studies, Dr. Preston was leaning towards becoming a P.T. or M.D. until one of his childhood best friends, Tom Nixon, started chiropractic school. Once he understood the philosophy behind it, Dr. Preston was motivated to become a chiropractor and spread the message of true health and healing to others.
At the age of 27, Dr. Preston needed emergency brain surgery to remove a life-threatening tumor. After being sent home from the successful surgery with a bag of pain pills and no advice, nutrition plan, or rehab program, he experienced severe memory loss, cognitive, behavioral, and emotional issues. He took his healing process into his own hands and went through an intensive chiropractic treatment program. The improvement in his recovery was indescribable. Because of this personal health crisis, Dr. Preston understands how easy it is to lose hope and slip into anxiety and depression. However, the sense of accomplishment, gratitude, and redemption he experienced first hand fighting for his own health is what he now fights for on behalf of his patients.
Dr. Preston's desire is to prevent others from ever going through a health crisis. For those in the midst of one, he is passionate about helping them on their road to recovery. Having been so close to tragedy, he understands the importance of health not only to you, but also to your loved ones. He teaches his patients about true prevention and health through the five essentials so that they may live their life to its fullest potential.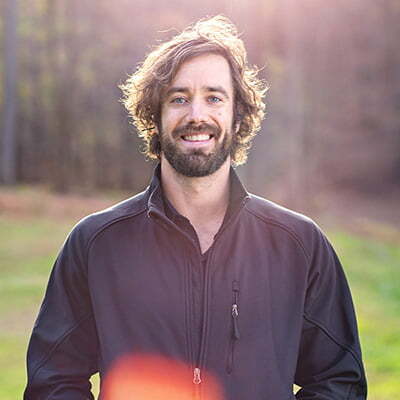 Dr. Andrew
Chiropractor
Dr. Andrew is 31 years young and grew up in a small town in Western NY. He received his bachelors in kinesiology from SUNY Brockport and earned his doctorate of chiropractic at Life University in Atlanta, GA. He is especially passionate about essential 4: oxygen & exercise! He played baseball, football, and even competed in collegiate alpine skiing! Dr. Andrew has been a level 3 CrossFit coach at multiple gyms across the US. He fell in love with the philosophy of chiropractic and his favorite part is teaching people how they can optimize their state of health and performance.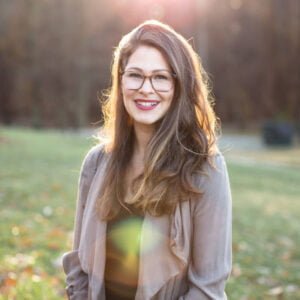 Laura Dantoni
Health Center Director
Laura is the executive director and owner of Gate City Health with her husband, Dr. Preston Dantoni. She graduated from Florida College of Integrative Medicine with a bachelor's degree in Professional Health Studies and master's degree in Oriental Medicine.
After experiencing the power of acupuncture first hand, the dream of opening a health center was born. She struggled with digestive issues for years but found relief by getting to the cause through chiropractic care. Laura's intention is to walk with individuals towards a healthier life of less medications, avoiding surgeries, and improving mindset. She has a strong belief that everyone was created with the ability to take control of their thoughts and experience positive life change through this practice. Her goal is to see the healthcare system shift from reactive and symptom based to proactive, preventative, and wellness based.
Rakel Wilson
Patient Account Specialist – Accounting Department
Rakel grew up in Maryland before moving to NC just after high school. She graduated from the University of North Carolina at Greensboro with a bachelor's degree in Kinesiology with a minor in coaching. During her undergraduate studies, Rakel was leaning toward becoming a Athletic Trainer or Physical Therapist until she shadowed a few of these positions and realized that wasn't for her. She now has hopes to become a Physical Assistant but is still trying to find the right fit for her.
Rakel is passionate about helping others in whatever way she can. In her free time, she loves spending time with friends and family, traveling, playing and coaching volleyball.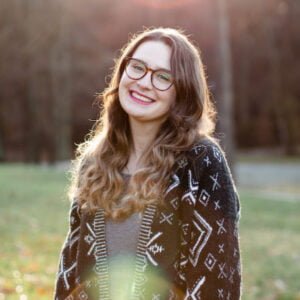 Molly Weiss
Director of Marketing – Outreach Department
Molly is a native to Greensboro and is proud to call it home. She graduated with her degree in Communications at the University of North Carolina at Greensboro. With a passion for others and their stories, Molly loves to build connections and cultivate relationships. She is so excited to see her city find healing and know that they are truly cared for. She has an outgoing, magnetic personality with a heart to serve others.
Molly is a creative and loves design, music and spending time with her family. In her spare time, she loves to travel and explore new cities with her sister and travel buddy Julianna.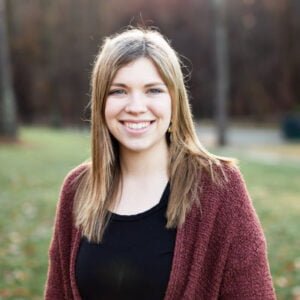 Jensen Harrell
Off Site Coordinator
Jensen has worked as a Health and Wellness Coach for the past 6 years and is passionate about seeing people whole, healthy and free. She is excited to channel her passion into her position at Gate City Health. In 2016 and 2017, she attended a discipleship school in Sophia, NC called the 18 Inch Journey. At the 18 Inch Journey, she gave in to the process of cultivating emotional health, creativity, community and sustainable rhythms. Through attending the 18 Inch Journey she was introduced to Max Living and it has revolutionized her health and life.
Jensen believes in the mission and vision of Gate City Health because she has tasted of the fruit it produces! In her spare time Jensen enjoys cooking and spending time with her husband and her friends.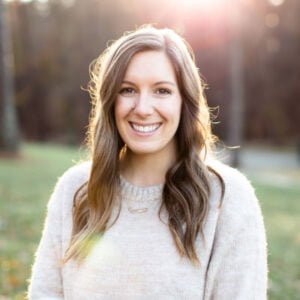 Allie Griffin
Events Coordinator – Patient Care Department
Allie grew up close by in Kernersville, NC before attending college at The University of North Carolina at Chapel Hill. After graduating with her bachelor's in Psychology, she moved to Charlotte, NC for several years and discovered her deep passion for health and nutrition. She is currently studying to become a Nutritional Therapy Practitioner, which she hopes will be a big asset to our office in educating our patients about holistic nutrition and living. She is passionate about seeing others reach their full potential through the 5 essentials.
In her free time, Allie loves traveling and spending time with her husband, stepson, and two dogs. She is expecting her first child in 2020!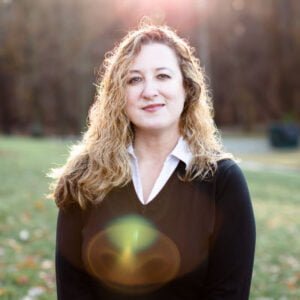 Linda Mundy
X-Ray Technologist – Spinal Rehab Department
Linda is a proud native of New Mexico, growing up in the small town of Roswell but later moved to Albuquerque. Here, she dedicated 15 years to an e-commerce manufacturing firm and was able to help people from all over the world with their cosmetology needs.
In 2016, she earned her Associates Degree of Applied Science for Radiographic Technology and found passion within the medical industry. Realizing that every x-ray helps the doctor with diagnosing and deciding the best possible care for each patient, she feels excited to help attain specific, accurate information on a case by case basis.
In January of 2018, Linda made North Carolina her new home state and has enjoyed exploring Greensboro! During her free time, she enjoys long drives, random exploration, and spending quality time with her family.
Blog
Reviews
This clinic is owned and operated by Gate City Health, a MaxLiving
Health Center