Charlotte Family Chiropractic
Charlotte Family Chiropractic is passionate about seeing patients restored to health. Regaining energy, preventing illness and disease, restoring mental health, reclaiming a life free of pain, and living the vibrant life that God has gifted us—are why we exist. We strive to see families reach their full potential through lifetime chiropractic care!
 Adult Patient Paperwork
 Pediatric Patient Paperwork
Hours of Operation
Monday:

7:30 am – 10:00 am 2:45 pm – 6:00 pm

Tuesday:

2:45 pm – 6:00 pm

Wednesday:

7:30 am – 10:00 am 2:45 pm – 6:00 pm

Thursday:

2:45 pm – 6:00 pm

Friday:

7:30 am – 10:00 am

Saturday:

Closed

Sunday:

Closed
About
Charlotte Family Chiropractic – Charlotte, NC
Charlotte Family Chiropractic is not your ordinary chiropractic office. We get to witness extra extraordinary health transformations so know that we do things a little differently here! Read down below to learn more.
Advanced Spinal Correction
We pride ourselves in providing the best possible care to each of our patients. Dr Brie has and continues to receive advanced training in specific structural spinal correction. This allows us to bring the more advanced techniques, rehabilitation exercises and therapies to you and your family. Each patient receives an individualized and customized plan for their circumstances and diagnosis. We strive to take care of as many people in Charlotte as possible, but every patient has a name and a unique story and each name and story matters to us!
Pediatric Chiropractic
Dr Brie's favorite patient is a new born baby. Many people don't know this, but, chiropractic care should begin from birth. One of the most traumatic events that occurs in an individual's life is the birth process.
The heart behind the office is to achieve intergenerational health by taking care of babies through adulthood. Changing the health of our children and consequently our adults happens when babies are adjusted at birth, grow up learning about the 5 essentials and in turn pass those healthy lifestyle habits on to their children.
Dr Brie has undergone specialized training in pediatric chiropractic care and strives to change health statistics in Charlotte, one baby at a time!
Meet The Team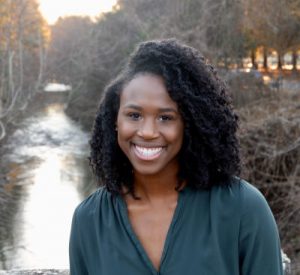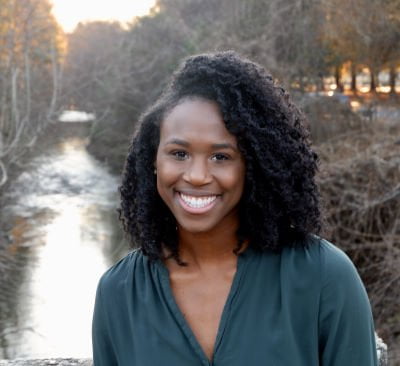 Dr. Brie Merriwether
Owner | Chiropractor
Life University
Dr Brie graduated summa cum laude with a bachelor's degree in Biology from North Carolina State University, where she played collegiate volleyball for four years. She continued to Life University to obtain her Doctorate of Chiropractic graduating 3rd in her class.
After graduating, she worked in Naples, Florida receiving advanced training from some of the largest health clinics in the country and holds specialty certifications in spinal correction, nutrition, and detoxification.
She is passionate about seeing her patients restored to health. Whether that's minimizing the use of medication, regaining energy, preventing illness and disease, restoring mental health or reclaiming a life free of pain, she believes everyone deserves to live the vibrant life that God has gifted us. She is determined to provide her community with the knowledge and tools to achieve increased health and improve quality of life.
Dr Brie is a member of the International Chiropractic Pediatric Association and a Webster certified doctor. She is an expert of natural health for whole families and an advocate for mothers in prenatal, postnatal, and pediatric care for women and children. With American children being defined as the sickest generation with over half of our children suffering with one or more chronic illnesses, Dr. Brie is committed to reaching all generations, adjusting her youngest patient at 5 days old and her oldest at 93!!
When Dr Brie is not in the office, you can find her on the court competing in weekend volleyball tournaments or listening to the latest episode of her favorite podcast, "School of Greatness" – bulletproof coffee in hand!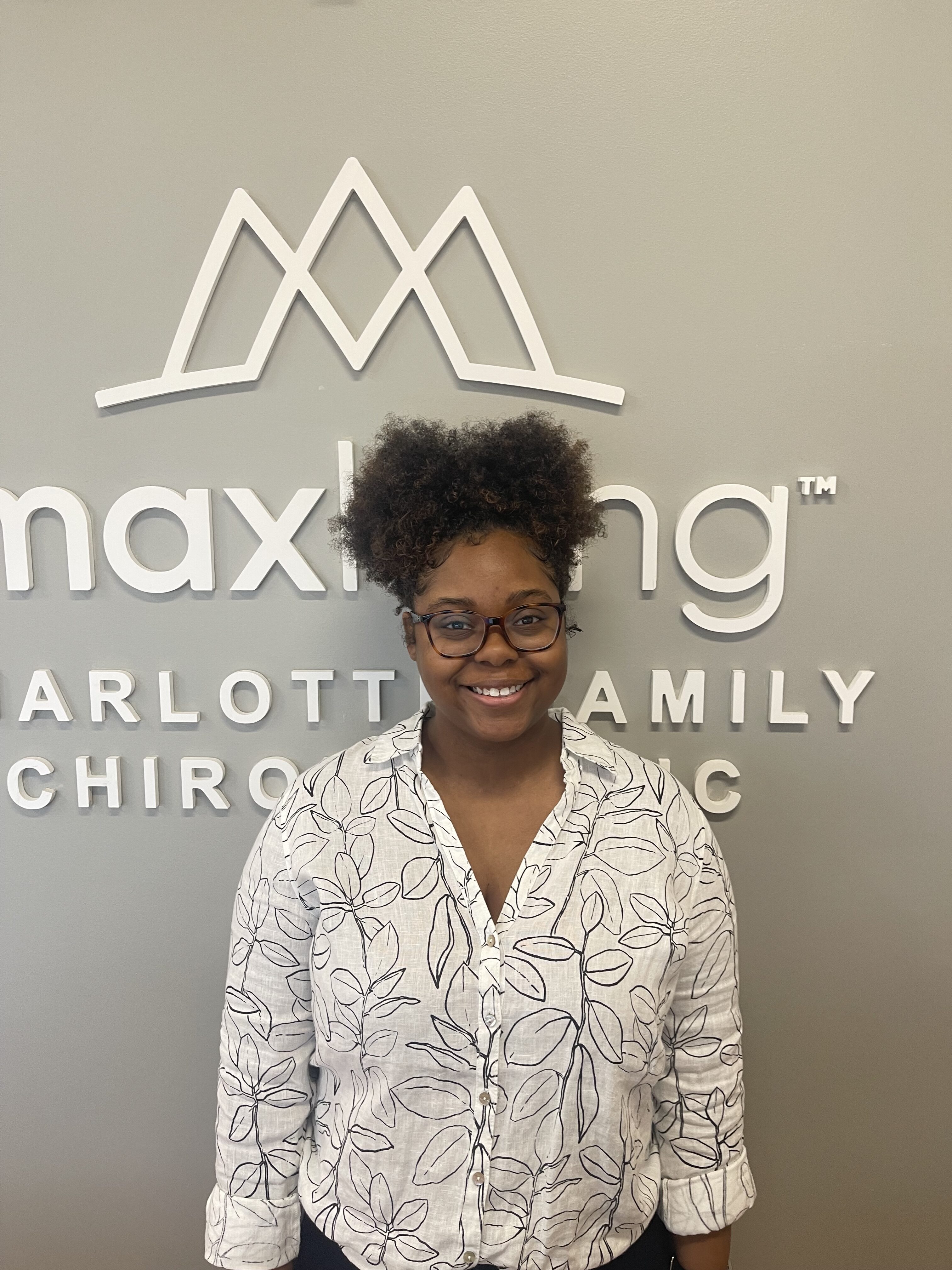 Dr. Tierra Moody
Chiropractor
Palmer College of Chiropractic
Dr Tierra graduated with a bachelor degree in kinesiology from UNC at Greensboro. She continued her education at Palmer College of Chiropractic. She has always had a passion for natural and holistic health. Dr Tierra believes that the body was made to heal itself without the aid of any medications. She knows all spines matter from birth and up. She would like to introduce the true meaning of chiropractic to the community and help people understand how important an adjustment is to the body and nervous system. In her free time, she loves spending time with her family, going to the movies, and drawing/coloring.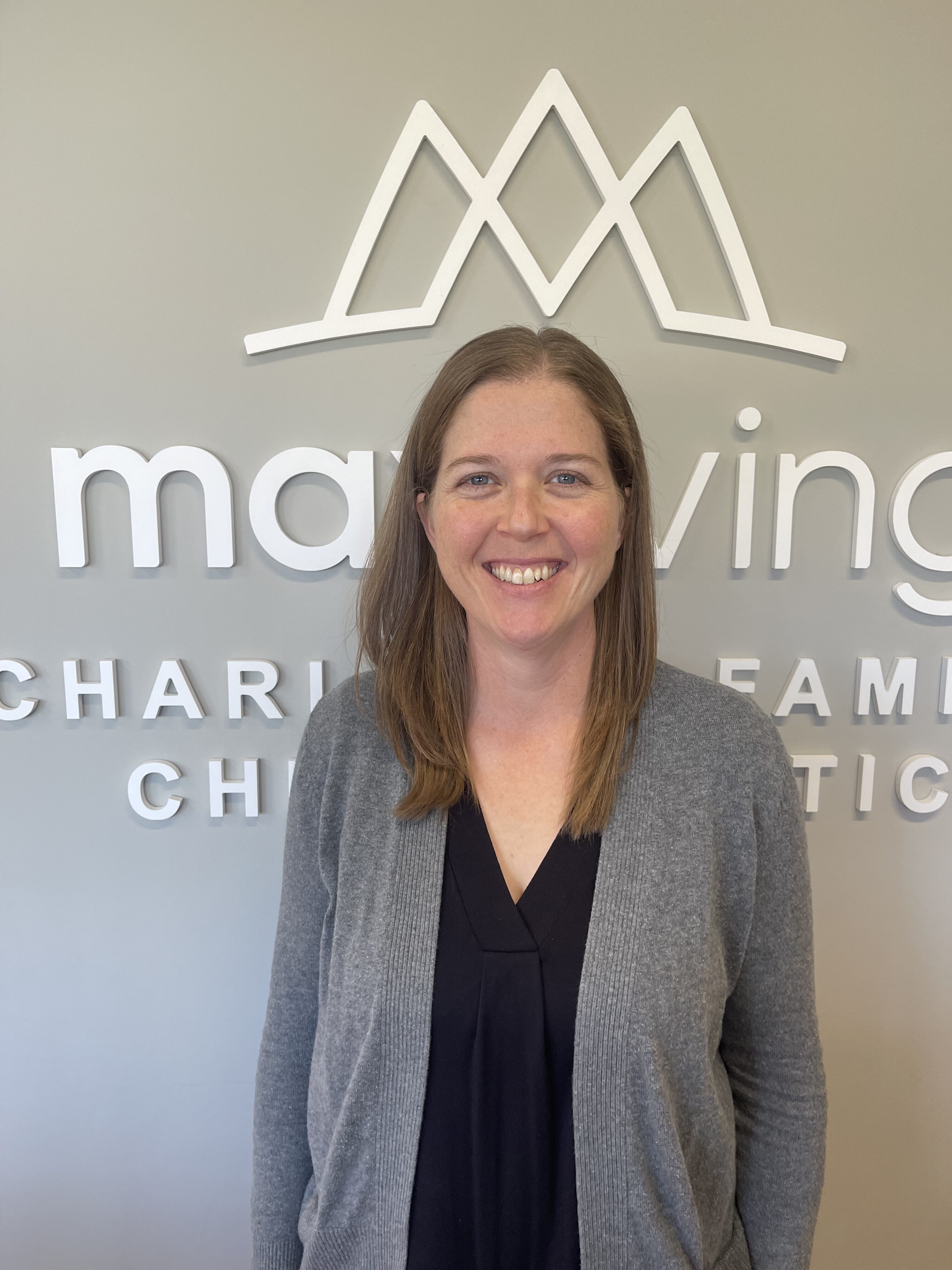 Aimee Miller
5 Essentials Chiropractic Assistant
Aimee started care at CFC in December 2020. MaxLiving and the 5 Essentials completely transformed her life when she was healed from the chronic pain and fatigue of fibromyalgia she had suffered with for more than 20 years. She now serves as the 5 Essentials Chiropractic Assistant. Her own experience has created a passion in her to help patients take ownership of their health through the 5 Essentials (Core Chiropractic, Nutrition, Mindset, Oxygen/Exercise, and Minimizing Toxins). Aimee and her husband Herbie have 3 daughters – Sophie, Sidney, and Savannah. Aimee enjoys kickboxing, reading, and spending time with her family.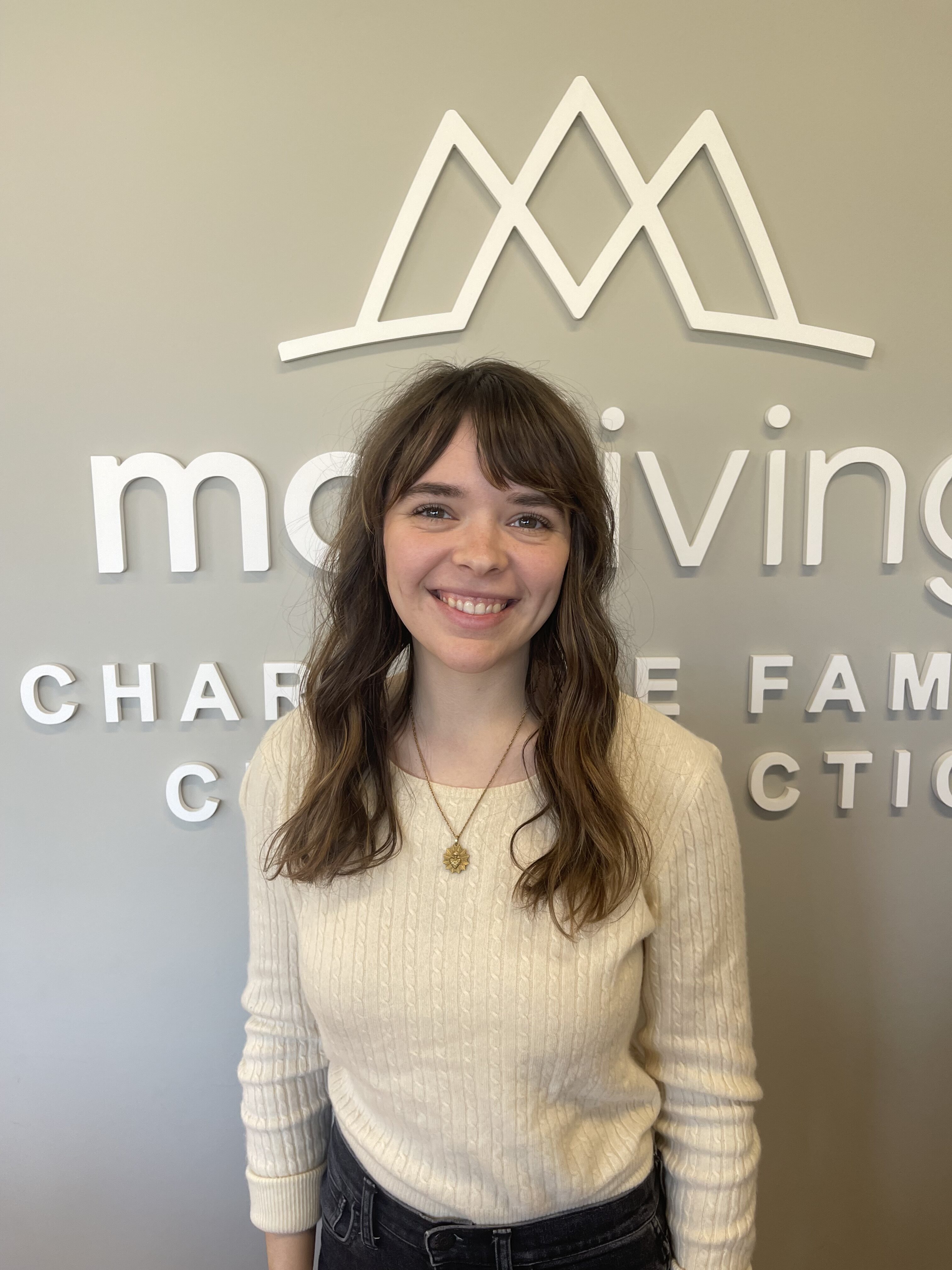 Alaina Evangelisto
Patient Care Coordinator
Alaina joined the team as our Current Patient Care Coordinator in May 2022 and has found incredible joy, healing, and fulfillment here. As a former behavior therapist, she loves serving our office's families & supporting their goals for lifelong health. She enjoys fostering connections with patients, doing art projects around the office, and supporting her nervous system with chiropractic care. When she's not here, Alaina loves spending time at the farmers market, blending herbal teas or hiking with her husband Nathan & their dog Lulu.
Evelyn Hernandez
New Patient Coordinator
Having personally experienced the benefits of chiropractic care and the 5 Essentials. Evelyn is a strong believer that health is personal responsibility, and if you take care of your body, your body will take care of you. Evelyn is thankful to be part of our MaxLiving team. She enjoys getting to know our patients and has a passion to see them improve their health and live up to their full potential by helping them get plugged in with our 5 essentials. In her free time you can find her spending time with her family, finding new ways to create delicious meals, and working out.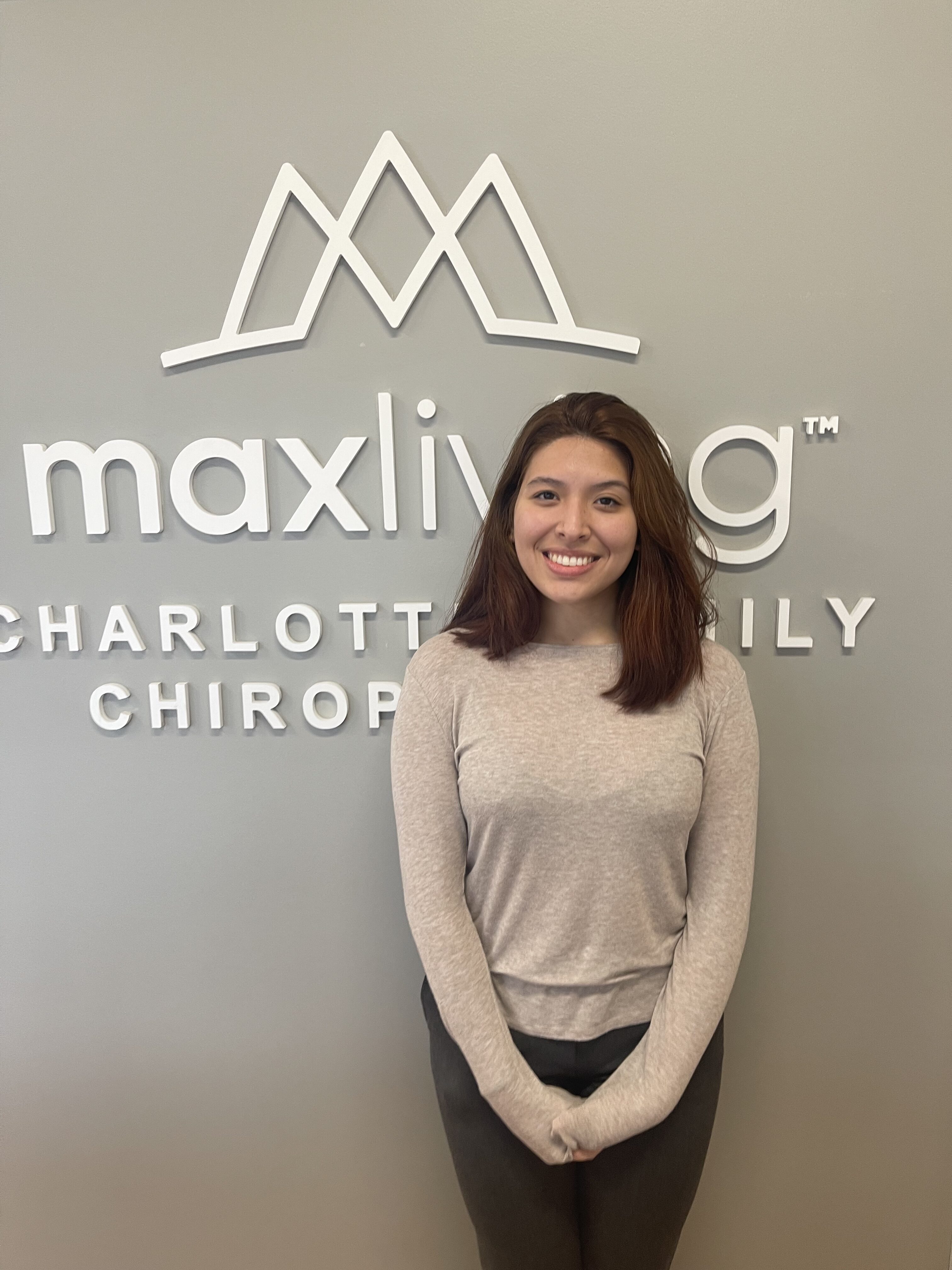 Shannon Loor
Patient Care Coordinator
Shannon was born and raised in Charlotte, NC! She is Ecuadorian, Spanish is her first language but she also understands Portuguese. Shannon is super into exercise and health, she's trained jiu jitsu for over 10 years and her dad was a world champion jiu jitsu athlete. I love lifting weights and finding new beautiful trails for a nice hike. Shannon has been a chiropractic assistant for two years and is incredibly passionate about the nervous system. The way the muscle adapts to the bones re-aligning is fascinating to her.
Blog
Reviews
This clinic is owned and operated by Charlotte Family Chiropractic, a MaxLiving
Health Center