Touch of Life Chiropractic
With the passion to help families achieve their best health, Drs. Ed and Sandie McCuiston have been in practice for 20 years. They both attended Life University in Marietta, GA.  Located in Shelby Township, MI, Touch of Life Chiropractic is a family practice offering chiropractic care, nutrition consultations, and detox programs.  They center their care for families in their community around the 5 Essentials®, which are built to help you optimize your health, naturally.
Sign up for our newsletter
HERE
.
Print & Fill out: Adult Patient Paperwork in English or Español
Print & Fill out: Pediatric Patient Paperwork in English or Español
Print & Fill out: Pregnacy History Paperwork
Hours of Operation
Monday:

8:00 am – 11:00 am
3:00 pm – 6:30 pm

Tuesday:

3:00 pm – 6:30 pm

Wednesday:

8:00 am – 11:00 am
3:00 pm – 6:30 pm

Thursday:

3:00 pm – 6:30 pm

Friday:

8:00 am – 11:00 am

Saturday:

8:00 am – 9:00 am

Sunday:

Closed
Meet The Doctors
Dr. Ed McCuiston is fun-loving, faith-filled, and passionate about health! Chiropractic changed his life as a young adult and now he is committed to raising the standard of wellness for all he meets. As a graduate from Life University, he and his wife, Dr. Sandie McCuiston opened their practice, raised two kids, and have served in the Shelby Township, Michigan area for over 20 years. As a devoted fan of Michigan teams and an active person himself, Dr. Ed has been the Chiropractor for the Detroit Red Wing Alumni and has even adjusted Olympic Athletes! He is not only passionate about his work, but he keeps family first and loves God wholeheartedly! His love for God and people is applied with fervor at Touch of Life as he helps the members of his community to walk a path of healing and wellness for the rest of their lives.
Dr. Sandie McCuiston is passionate, always ready to help others, and loves to pursue a lifestyle of health! After graduating from Life University, she moved to Michigan, started her chiropractic practice with her husband, Dr. Ed McCuiston, and has been serving in Shelby for the last 20 years. As an active member of her community, she has served in LeLeche League of Shelby Township and is an Improving Birthnetwork of Macomb County Leader. She believes wholeheartedly in the importance of family, and while raising two children of her own, has been helping the families of her community to understand that the body is a gift from God, and when interference is removed from the nervous system and the body is given the proper tools, it can heal itself as designed!
Dr. Kiersten Braswell graduated from Life University in Atlanta, Georgia. She is a Macomb County native and can't wait to serve the community in which she grew up. She is happily married to her Marine husband, Jesse, and is a mother to her happy baby boy, Liam. Dr. Kiersten has a passion for helping others learn to practice a lifestyle of physical wellness. She initially wanted to be a veterinarian, but after fainting twice at the Vet Clinic she quickly decided that probably wasn't her best career choice. Following up on a suggestion from her father, she decided to visit the Life University Campus, where she immediately fell in love with the chiropractic philosophy and the rest is history! Dr. Kiersten is an accomplished natural bodybuilder. She owns several titles in the figure division and has earned pro status in the SNBF, an all-natural bodybuilding federation. Dr. Kiersten is excited to become a member of the Touch of Life family and is looking forward to serving you together with its great team!
NEW PATIENT
SPECIAL
FREE PHONE CONSULTATION
Latest Health Articles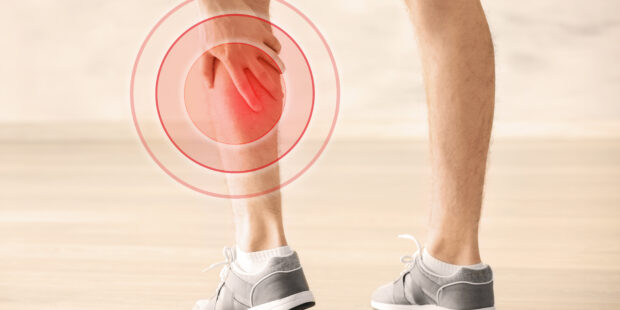 If you've been leading your own personal health journey, you've likely heard about the herb turmeric, and its active component, curcumin. That's because this flowering plant has been making headlines for its ability to normalize or improve outcomes for an amazing number of health problems. Originally used in Traditional Chinese Medicine, as well as Ayurvedic medicine, over 2,000 years ago, yet today, we have a body of research that supports taking curcumin for inflammation, immune health,…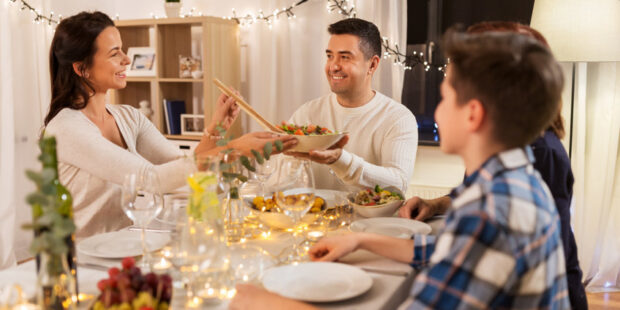 I've got news, and bad news. Let's start with the bad news so we end on a good note. The holidays are not always the happiest time of year for many people (though this is probably not news.) For some, feelings of loneliness and isolation can creep in, if not outright depression for those spending the holidays alone, far from family and friends. The same may be said about those facing the tension and anxiety…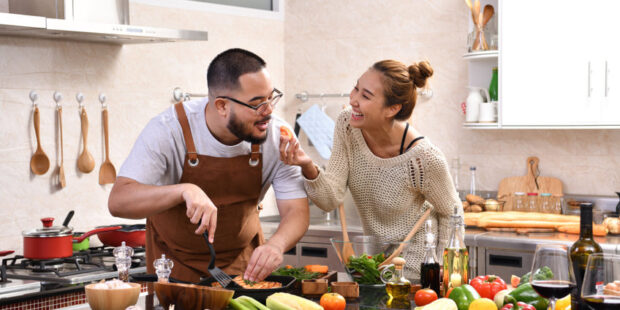 Here's a question: How many times have you heard that eating lots of fruits and vegetables can help boost your quality of life, and reduce your risk of serious illness, maybe even cancer? If you're being honest, probably more than a few. OK, that was easy. The real question is do you eat 2 cups of fruit and 2.5 cups of vegetables each and every day? Yes, no, maybe? What's important about this question is…
Latest Recipes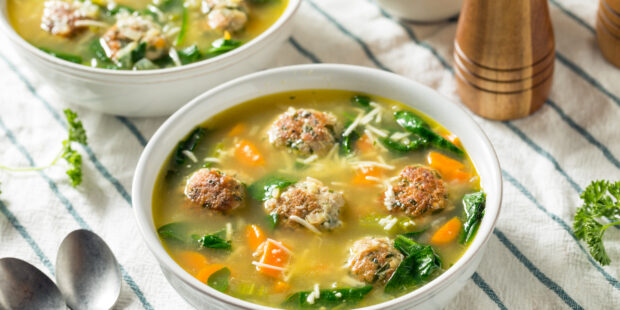 Also called Italian Wedding Soup, this is a great dish to enjoy all year round.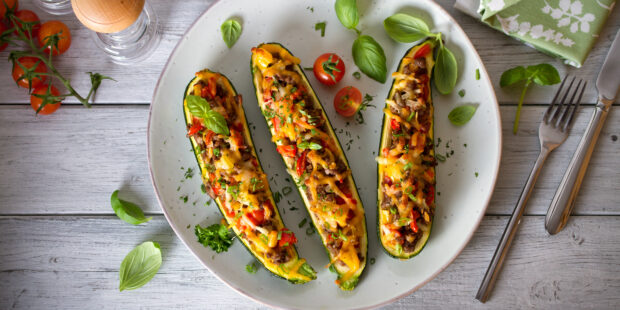 Impress your friends with this delicious and beautifully presented dish. You will want to double this recipe!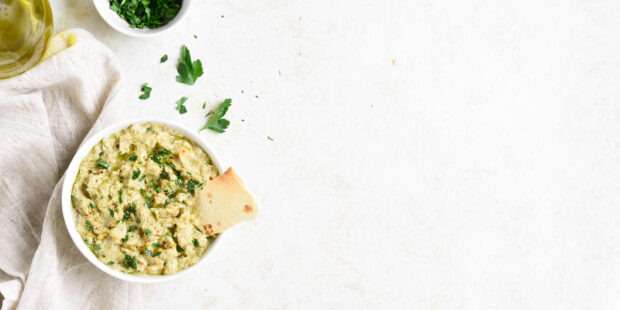 This traditional middle eastern dish is very impressive in taste and presentation without a lot of fuss. Pair it with raw vegetables for a tasty healthy snack.
This clinic is owned and operated by Touch of Life Chiropractic, a MaxLiving
Health Center