Align Family Chiropractic
Our vision at Align Family Family Chiropractic is to invest in and equip the people of Michigan to unlock their full health potential to live a fully alive life. We have been serving the Michigan community since 2019 and continue to see our patients experience health freedom.
We offer principled corrective chiropractic care from doctors that are highly trained and committed to your health goals. We serve the Livonia area and surrounding communities Northville, Novi, Farmington Hills, Westland, Redford and the Detroit area. We see patients of all ages and our doctors are certified in ICPA pediatric adjusting techniques.
Fill out our forms online to save you time!
Adult Patient Paperwork
Pediatric Patient Paperwork
HIPPA Notice
Office Policies
Hours of Operation
Monday:

8:00 am – 10:00 am
2:45 pm – 6:00 pm

Tuesday:

2:45 pm – 6:00 pm

Wednesday:

8:00 am – 10:00 am
2:45 pm – 6:00 pm

Thursday:

2:45 pm – 6:00 pm

Friday:

7:00 am – 10:00 am

Saturday:

Closed

Sunday:

Closed
About
Align Family Chiropractic – Livonia, MI
Meet The Team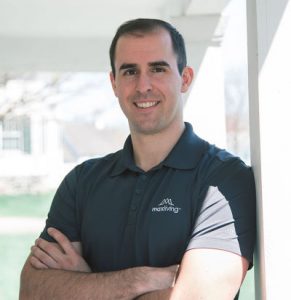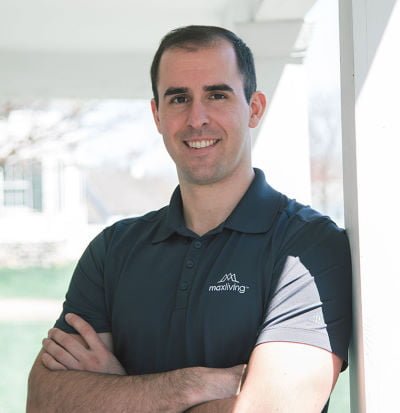 Dr. Mitchell Carpenter, D.C.
Doctor of Chiropractic
Education: Life University in Marietta, GA
Dr. Mitchell Carpenter is from Livonia, MI. He earned his Doctor of Chiropractic at Life University in Marietta, GA. Dr. Mitch is a true athlete and ex-college hockey player. In addition, he completed Advanced Chiropractic training at the premiere MaxLiving Health Center training facility in Naples, Florida.
As a MaxLiving Chiropractor, he is certified in The 5 essentials of Health and delivers these essentials to families in the City of Livonia and the surrounding communities. His ultimate goal is to help people minimize the usage of medication, prevent illness and disease and to ensure that families in is community are able to experience their God given potential.
He is passionate about and enjoys partnering with local schools, business and churches to help Livonia become a healthier place. It is his mission to restore Livonia's trust in the body's innate ability to heal and see people live out their God-given potential.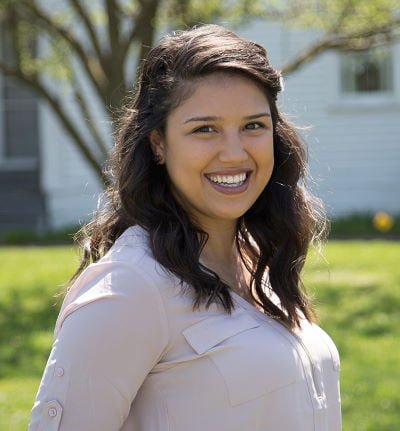 Ashton Narcisse
Ashton has her own why behind why she serves the community, and what lead her to open Align Family Chiropractic. She was previously a long time sufferer of migraines and allergies without any relief until she found a Maxliving chiropractor in Charleston, SC who finally told her the cause of her symptoms. With spinal correction her allergies and migraines disappeared. Ashton is excited to help others out who are suffering with symptoms like she was.
Outside of chiropractic, Ashton and Dr.Mitch have been blessed with two beautiful children Aden and Millicent. She loves catching a dance class in the community and you can also find her at Orange Theory everyday.
Your First Visit To The Chiropractor
Patient Forms
Upon entering our office, our team will welcome you as a member of our family. We will request that you complete our patient forms located in the New Patient Center. This paperwork provides us with your health history and information on your condition.
Consultation
Our Doctors treat your body as a complex array of important systems, not just a set of symptoms.
During your first visit, our team will take the time to understand your complete health history, current symptoms, and the lifestyle factors influencing your current health. We'll also work to understand your own goals.
Do you want symptom relief?
Do you need reconstructive care to recover from an injury?
Are you interested in raising your athletic or sports performance?
Are you ready to rebuild lifelong health and wellness and protect against illness and injury?
Examination
During the consultation, our Doctor will assess the causes of your complaints and your overall state of health. The exam uses state-of-the-art tests to uncover underlying problems that have not yet presented any symptoms. These tests may include:
SEMG Scan
Range-of-motion tests
X-rays
Report of Findings
During the report of findings, our Doctor and team will discuss your results with you – good or bad – and help you understand what the next step is and why it's important. This is the start of an important partnership, and we're here to help.
The specific type and duration of session we schedule for you depends on your problem and overall goals. As you improve, your visits become less frequent.
Globally, millions of people rely on chiropractic care to find relief and boost the body's ability to repair, recover, and restore. Whether you're sick or healthy, there is no substitute for whole-body health coaching from qualified, experienced Align Family Chiropractic. Life-changing results are just a click away. Request an appointment with our Align Family Chiropractic Clinic today!
Our Clinic
Meet our team and learn more about our facility. If you are in the area, find out what we can do for your life, and request an appointment today. New patient appointments are available throughout the week.
Blog
Reviews
This clinic is owned and operated by Align Family Chiropractic, a MaxLiving
Health Center