Woodland Family Chiropractic
We believe that being a MaxLiving chiropractor is more than someone who just helps people feel healthy. Through high-quality chiropractic and corrective care, combined with the 5 Essentials™, we're here to empower patients with both knowledge and healing. Trust that your health is in expert hands.
NEW PATIENT
SPECIAL
$40 Consultation, Exam & X-Rays
Hours of Operation
Monday:

8:00 am – 10:00 am
4:00 pm – 6:00 pm

Tuesday:

12:00 pm – 2:00 pm

Wednesday:

8:00 am – 10:00 am
4:00 pm – 6:00 pm

Thursday:

12:00 pm – 2:00 pm

Friday:

8:00 am – 10:00 am
4:00 pm – 6:00 pm

Saturday:

Closed

Sunday:

Closed
About
Woodland Family Chiropractic – Grand Rapids, MI
Meet The Team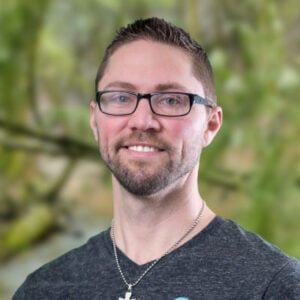 Dr. Bobby Belmonte, D.C.
Doctor of Chiropractic
Since 2008 Dr. Belmonte has served in clinics all over world, providing care to thousands of patients in North America, Africa, Vietnam, and West Michigan. Doctor Belmonte has his doctorates degree in chiropractic, a bachelors degree in exercise science, is board certified in physiotherapy, has undergone advanced spinal corrective training provided by MaxLiving, and is fully certified in the 5 Essentials of Health. His clinic is breaking new ground at the forefront of the total wellness movement.
"When I was first referred to MaxLiving I was skeptical… At age 5 I was diagnosed with Type 1 Diabetes, and for almost 20 years managed my diabetes with medication, but it wasn't working. I was 23 years old when I went into a diabetic induced coma, and woke up with numbness and tingling in my feet, trouble with my vision, and had lost hope.
I met MaxLiving a year later and finally got answers to what was causing my problems and had my hope restored. After 6 months of getting adjusted, doing rehab, and changing my diet, my life was changed. The numbness went away in my feet, my vision improved, and my need for insulin was reduced. Ever since, I have been on a mission to help as many people experience health and get results through the power of chiropractic."
Reviews
This clinic is owned and operated by Woodland Family Chiropractic, a MaxLiving
Health Center