Welcome to MaxLiving Chiropractic – Beltline located in the Northeast Grand Rapids area. We are ready to serve our community by leading our patients towards health and healing.
Our team is here to build a healthy community that elevates your daily life with the help of the 5 Essentials: healthy nervous system, quality nutrition, positive mindset, moving the body, and detoxification.
Our mission is to build a family-oriented health center where you can take control of your health and live a robust lifestyle.
Hours of Operation
Monday:

7:30 am – 10:00 am
3:00 pm – 6:00 pm

Tuesday:

3:00 pm – 6:15 pm

Wednesday:

7:30 am – 10:00 am
3:00 pm – 6:00 pm

Thursday:

3:00 pm – 6:15 pm

Friday:

7:30 am – 10:00 am

Saturday:

Closed

Sunday:

Closed
About
Meet The Doctors
Dr. Alicia Mayer was born and raised in Canton, MI. From a young age, she knew she wanted to help people, leading her to earn her bachelor's degree in Clinical Exercise Science at Grand Valley State University.
Following graduation, Dr. Alicia worked as a personal trainer, but it wasn't until she learned about chiropractic care and the power it had to help people live a healthy life naturally, that she truly understood how she was going to accomplish her life's mission. In 2018, Dr. Alicia and her husband Tyler packed their bags and moved to Marietta, GA to pursue her Doctorate of Chiropractic degree from Life University.
Dr. Alicia is committed to empowering the Grand Rapids community with the education and resources they need through the 5 Essentials of MaxLiving: Core Chiropractic, Nutrition, Mindset, Oxygen & Exercise, and Minimizing Toxins. She holds certifications in the Webster Technique, advanced spinal correction, nutrition & detoxification. "I whole-heartedly believe chiropractic is the greatest tool in your healing journey and I look forward to helping you achieve your health goals."
Outside of the office you can find her lifting at the gym, or with Tyler and their two dogs on a hike.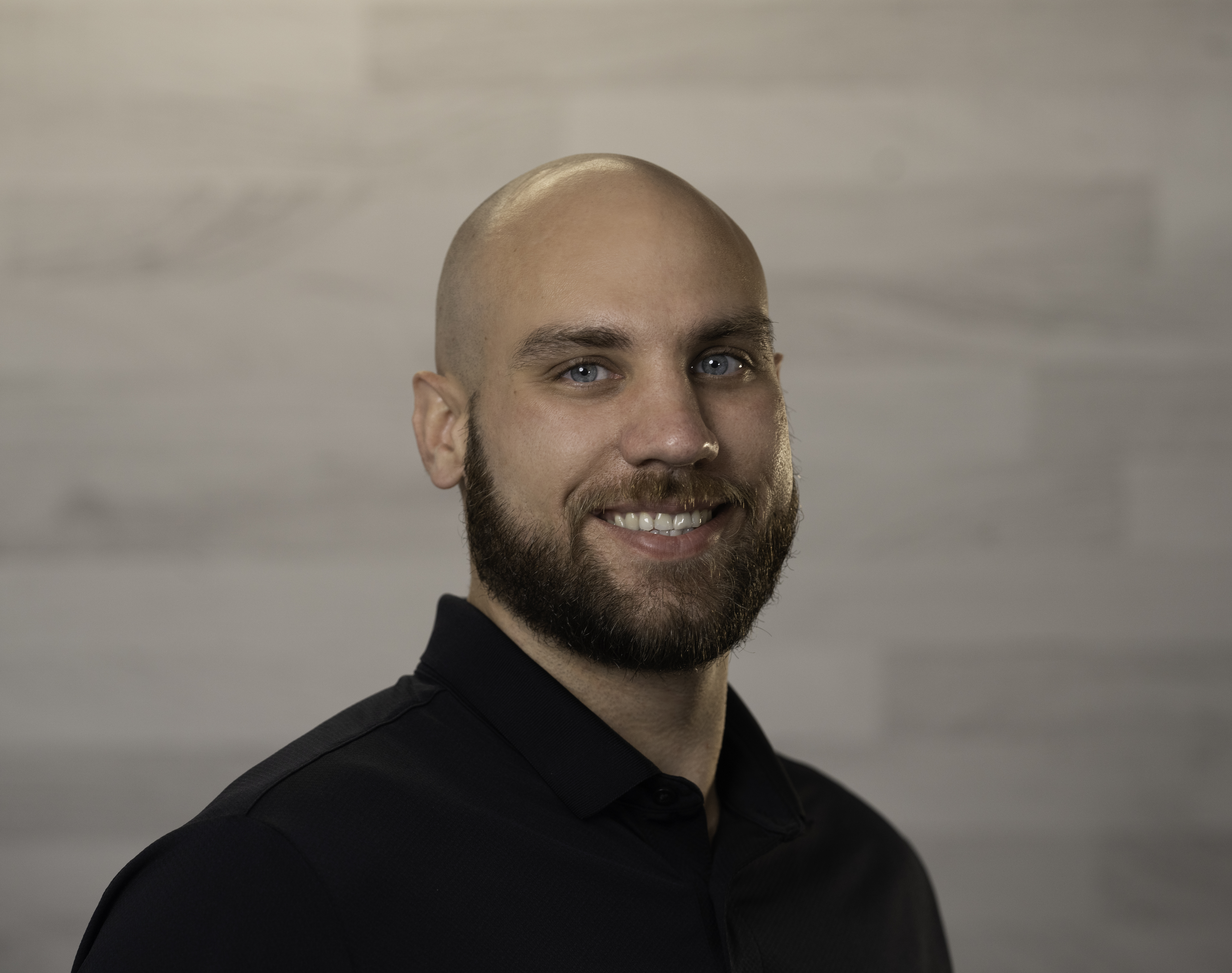 Tyler Mayer
Clinic Director
Tyler Mayer is a Belding, Michigan native. He received bachelor's degrees in both Business Management and Secondary Special Education from Hope College. Tyler has previously worked as a Financial Advisor and Resource Room Teacher which taught him valuable lessons in not just business, but also in educating others to live their life to the fullest.
After moving to Georgia with his wife Dr. Alicia, Tyler began to struggle with sciatica, as well as pain in his lower back, neck and shoulders, causing him to take daily pain medications and muscle relaxers for relief. Unfortunately, these medications ended up creating more problems due to the side effects including brain fog, fatigue, mood swings, and IBS (irritable bowel syndrome). While he knew his symptoms were as a result of old football injuries, Dr. Alicia helped him understand that these symptoms weren't "normal", but "common" instead. Tyler realized that the only way his body could function and heal at 100% was if he focused on getting to the root cause of his problems… and that's exactly what he did.
After 6 months of integrating the MaxLiving 5 Essentials into his life, Tyler had a complete transformation. He no longer suffered from sciatica, the tension and pressure in his shoulders and neck had diminished, he was sleeping through the night, and had more energy. He also was able to stop taking medications for his symptoms, causing his mood swings, brain fog, and IBS to no longer be an issue.
Tyler is super excited for the opportunity to serve the greater Grand Rapids communities of Rockford, East Grand Rapids, Northview and Kent County. He hopes to share his story with others so they can not only achieve greater health themselves, but also to create generational health in their family.
Bridget De Leon
Chiropractic Assistant
Bridget was born and raised in the small town of Sheridan, MI. For 15 years she worked as a Retail Manager, lifting heavy boxes of clothes, moving large tables around the store, and hovering over a computer screen for 10-12 hours a day. This extremely laborious job left her with severe neck pain, migraines, and eventually numbness in her face that traveled down to her right arm. Bridget's medical doctor diagnosed her with Fibromyalgia and said her only option for relief was surgery.
In 2019 just 6 years after the procedure, Bridget's symptoms came back even worse than they were before. When the doctor explained that exploratory surgery was the best they could do, Bridget decided to try what she thought was her last hope – chiropractic care. Luckily there she learned about the power the body has to heal itself with the help of an aligned spine, clean nutrition, regular exercise, a positive mindset, and reduced exposure to toxins. The chiropractor also informed Bridget that the 3 whiplash car accidents she'd been in had played a large part in the misaligned structure of her spine.
Chiropractic care quickly became a part of Bridget's lifestyle and has helped her tremendously. With regular adjustments, she's now able to be active with her husband Bert, two sons Tyler and Dylon, and play with her grandchildren Bentley and Myla.
Bridget's goal is to help Western Michigan families learn and grow together. She doesn't want anyone to have to go through what she did and believes that through the 5 Essentials, anyone may be able to take back their health.
Blog
Reviews
This clinic is owned and operated by MaxLiving Chiropractic – Beltline, a MaxLiving
Health Center