Restoration Chiropractic Wellness Center
We KNOW that the human body is God's greatest creation. It is designed to heal itself, without the use of medications and surgeries. Our doctors' primary objective is to find and correct Vertebral Subluxations that interfere with the natural healing power of the body. One of our two chiropractors in office will take the necessary X-rays after completing a thorough consultation and evaluation. We pride ourselves on being the most flexible, efficient, and cost-effective office in the Greater Will County area!
$29
NEW PATIENT
SPECIAL
CONSULTATION & EXAM
X-RAYS WILL BE AN ADDITIONAL FEE
Hours of Operation
Monday:

8:30 am – 10:30 am
3:00 pm – 6:30 pm

Tuesday:

3:00 pm – 6:00 pm

Wednesday:

8:30 am – 10:30 am
3:00 pm – 6:30 pm

Thursday:

3:00 pm – 6:00 pm

Friday:

Closed

Saturday:

9:00 am – 10:00 am

Sunday:

Closed
About
Restoration Chiropractic Wellness Center – Shorewood, IL
Meet The Team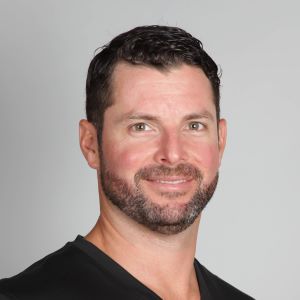 Dr. Kevin Hutter, D.C.
Doctor of Chiropractic
Palmer College of Chiropractic
Dr. Kevin Hutter was born and raised in Joliet, IL. He built strong roots growing up and became a graduate of Joliet West High School, Joliet Junior College, and Palmer College of Chiropractic, class of 2006.
Dr. Kevin's life was saved by chiropractic care and its many blessings and healing powers. During his childhood and through his teenage years, he was a daily sufferer of painful headaches, bothersome and exasperating allergies, and problematic breathing issues. Then, his life drastically changed after his first experience to the Chiropractor in 2001.
Ever since that moment in time, his mission has been and will continue to be, teaching and spreading the truth and wonders about the body's natural, God-given, healing potential. With his passion to help the sick heal and to keep his community healthy and thriving, Dr. Kevin, along with the help of his amazing team, Restoration Chiropractic Wellness center, has grown to be one of the busiest practices in the Midwest.
Blog
Reviews
This clinic is owned and operated by Restoration Chiropractic Wellness Center, a MaxLiving
Health Center