West Cobb Chiropractic
Welcome to West Cobb Chiropractic. We have been in the West Cobb community for over 25 years and are committed to the health of our community. Our doctors and staff are here to support you on your health journey, wherever you are on that journey.
Hours of Operation
Monday:

7:30 am – 10:30 am 2:30 pm – 6:00 pm

Tuesday:

3:00 pm – 5:00 pm

Wednesday:

7:30 am – 10:30 am 2:30 pm – 6:00 pm

Thursday:

Closed

Friday:

7:30 am – 10:30 am 2:30 pm – 6:00 pm

Saturday:

8:30 am – 9:30 am

Sunday:

Closed
About
West Cobb Chiropractic – Powder Springs, GA
Through the highest quality chiropractic and corrective care, combined with The 5 Essentials®, we're here to empower patients with both knowledge and healing. Trust that your health is in expert hands. We see the potential of everyone who walks through our doors to reach their full compliment potential for health and wellness.
What we offer:
Corrective chiropractic care
Rehabilitative in-office and home equipment
Cutting edge nutrition (Kimberly Roberto is a holistic nutritionist, nutrition book author, and recipe blogger.)
Revolutionary exercise program (Dr. Fred Roberto is creator of the maxT3 program and is the chiropractor for the United States World Men's and Women's Wrestling teams.)
Nutritional testing
Free monthly workshops on health topics
An amazing staff committed to excellence and helping people get the very best outcomes possible
Meet The Team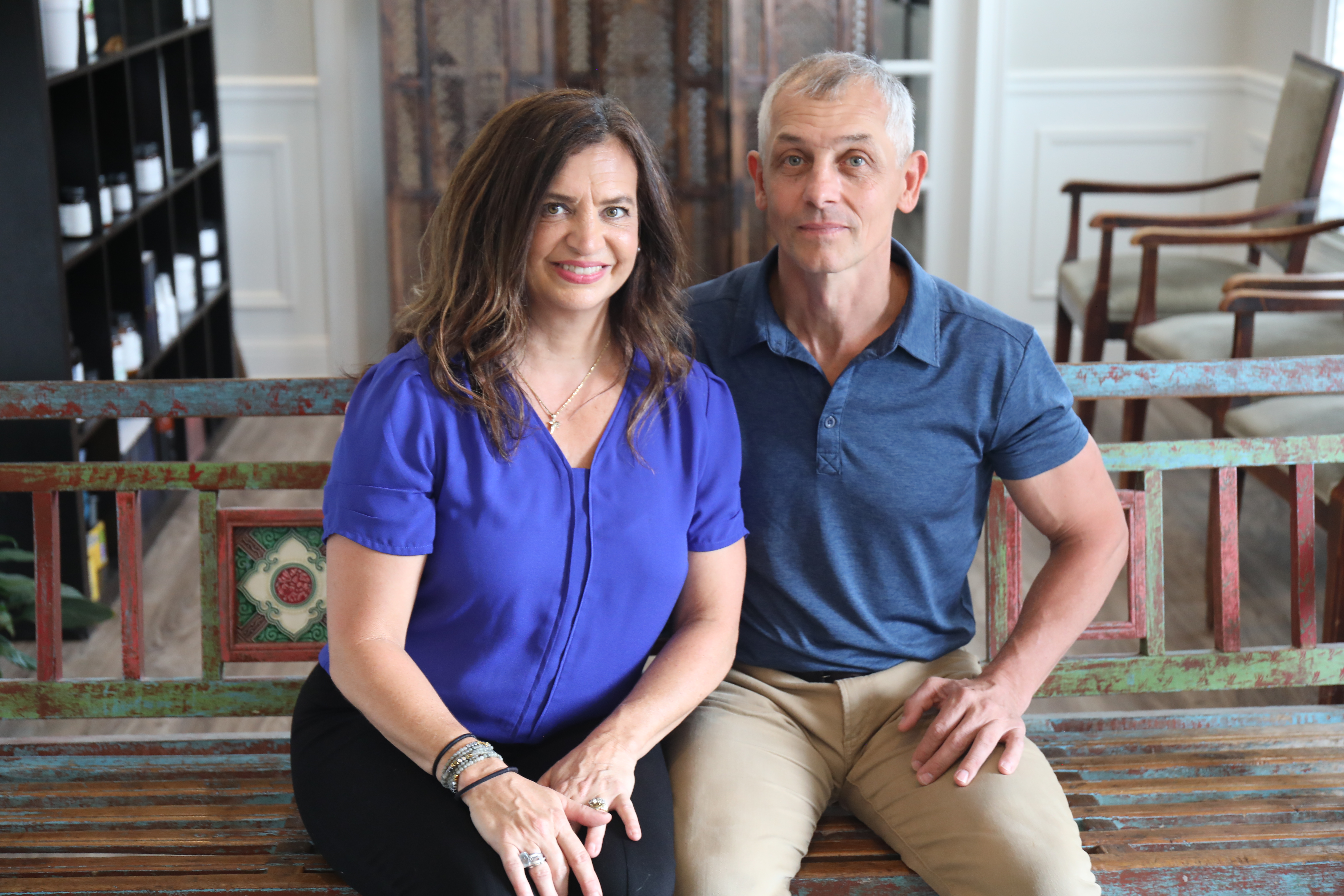 Dr. Fred & Kimberly Roberto
Owner & Certified Holistic Nutritionist
Dr. Fred Roberto received his education from Old Dominion University in Norfolk, VA where he studied Sports Medicine. He then graduated from Life University in Marietta, GA in 1995 where he received his doctorate in chiropractic. Dr. Fred is a renowned authority on the natural laws of health and healing. He has owned and operated one of the largest natural healthcare facilities in the country for over 20 years. He is a key player in the Maximized Living movement which is focused on redefining the wellness industry.
Dr. Roberto's calling into healthcare started as a child with his battle with severe, debilitating migraines. Even at a young age, Dr. Fred did not accept this as normal nor did he believe that medication was the answer. It was as if God charted a course ending with the discovery of the principles of chiropractic and resolution to the suffering. As a result of this battle, Dr. Roberto has become an expert not only on migraine headaches but on the principles of health and has helped thousands find an amazing quality of life.
Dr. Roberto has dedicated his life to revolutionizing our current healthcare crisis and he spends much of his time speaking in both the secular and non-secular arenas. Dr. Roberto is an accomplished athlete and a physical fitness advocate and serves a team doctor and peak performance expert for USA Wrestling, USA Judo, and USA Weightlifting. He works most closely with USA Wrestling and is responsible for the health and performance initiatives for the USA athletes and coaches. He has traveled with the USA Wrestling Men's Freestyle team since 2009 including all of the World Championships, the 2012 Olympic Games in London and the 2016 Olympic Games in Rio, and a host of trips, camps, and tournaments.
He is also the creator of the bestselling maxT3 exercise program for Maximized Living and launched the maxT3 Fitness Centers in 2014.
Dr. Roberto resides in the suburbs of Atlanta, GA with his wife and three children. Dr. Roberto prides himself on his service in the community through partnering with local schools, volunteering as a youth coach in Soccer and Wrestling, serving on local advisory boards, heading up an annual food drive for Calvary Children's Home, an annual benefit for a local homeless shelter (Must Ministries), lecturing at local organizations, health/spinal screenings, and the like.
Kimberly Roberto has a finance/marketing degree from Old Dominion University and worked for 8 years with General Electric where she gained tremendous business experience.
After her second child was born, she left the corporate world to join her husband on this mission. She realized she wanted to follow her passion for sharing what her family does to be healthy and well. She always had a passion for cooking which turned into a strong passion for nutrition. Over 20 years later, the practice continues to be a place of growth and healing. In 2009, she co-authored the Maximized Living Nutrition Plans book. She trains Maximized Living doctors on the principles of nutrition and speaks to many groups, organizations and individuals about nutrition and the role it plays in health. She is a nutrition consultant at the West Cobb Chiropractic location and maintains a popular cooking/recipe blog at www.smartmeals.wordpress.com. In 2014, she and her husband, Fred also opened the maxT3 Fitness Centers where she is a trainer and helps create programs and content. In 2020, she published her second book titled "Maximizing your Pregnancy, Birth and Newborn" to help moms, dads and families. She is the mother of three and lives in Marietta, GA.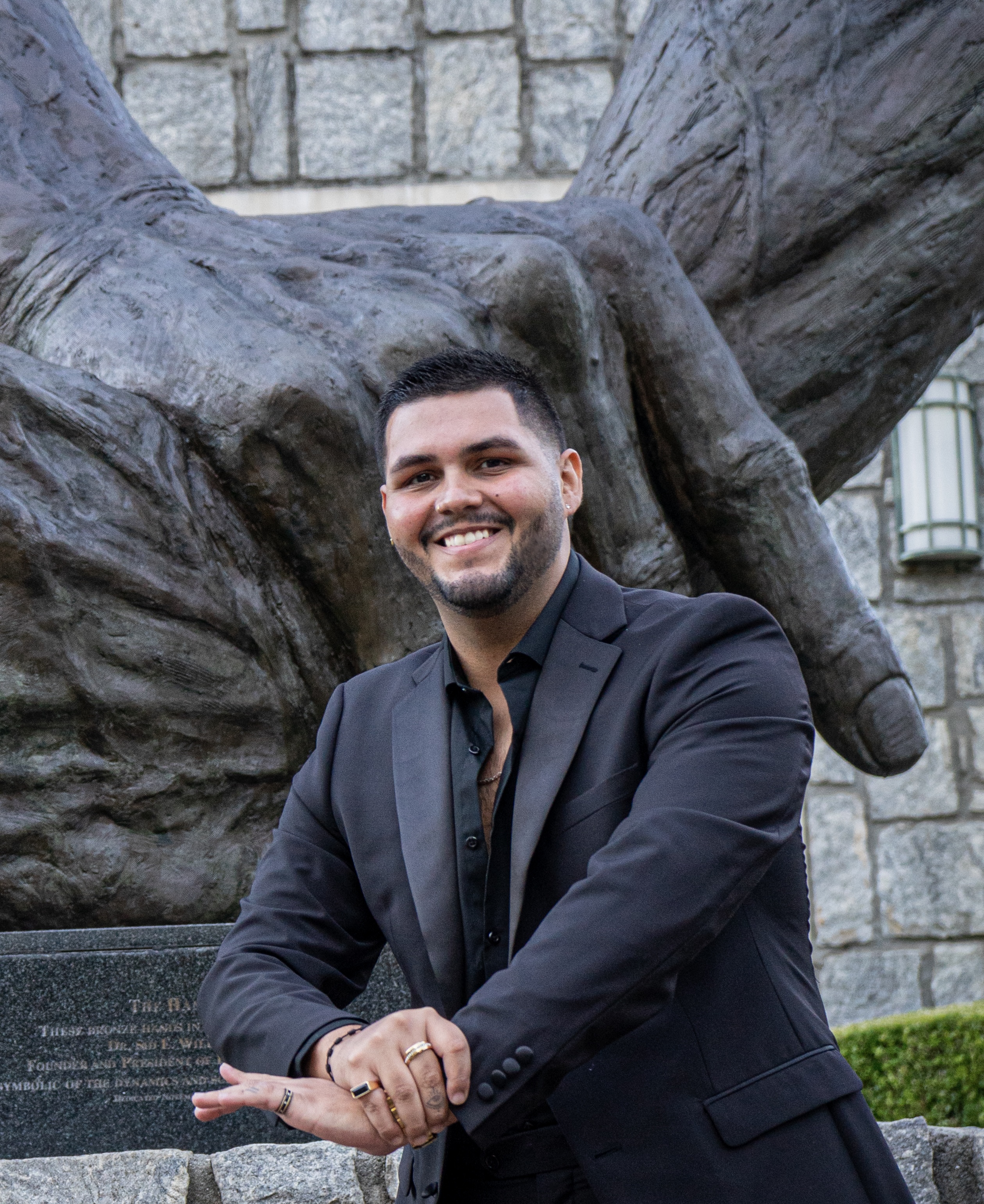 Dr. Christian Class Matos
Doctor of Chiropractic
Dr. Christian Class was born in Puerto Rico. After receiving a Bachelor of Science degree, Dr. Class continued his post-graduate studies and earned a Doctor of Chiropractic degree at Life University. What Dr. Christian loves most about chiropractic is how he can love and serve his patients with fantastic chiropractic results. This chiropractor believes chiropractic helps patients enjoy the full, inner life force God created for them.
Patients can expect a doctor who is caring and interested in sharing his knowledge with them about their condition. This education process allows patients to understand what is going on with their healthcare.When Dr. Class is away from the office, he enjoys music, painting, photography, hiking, and gardening.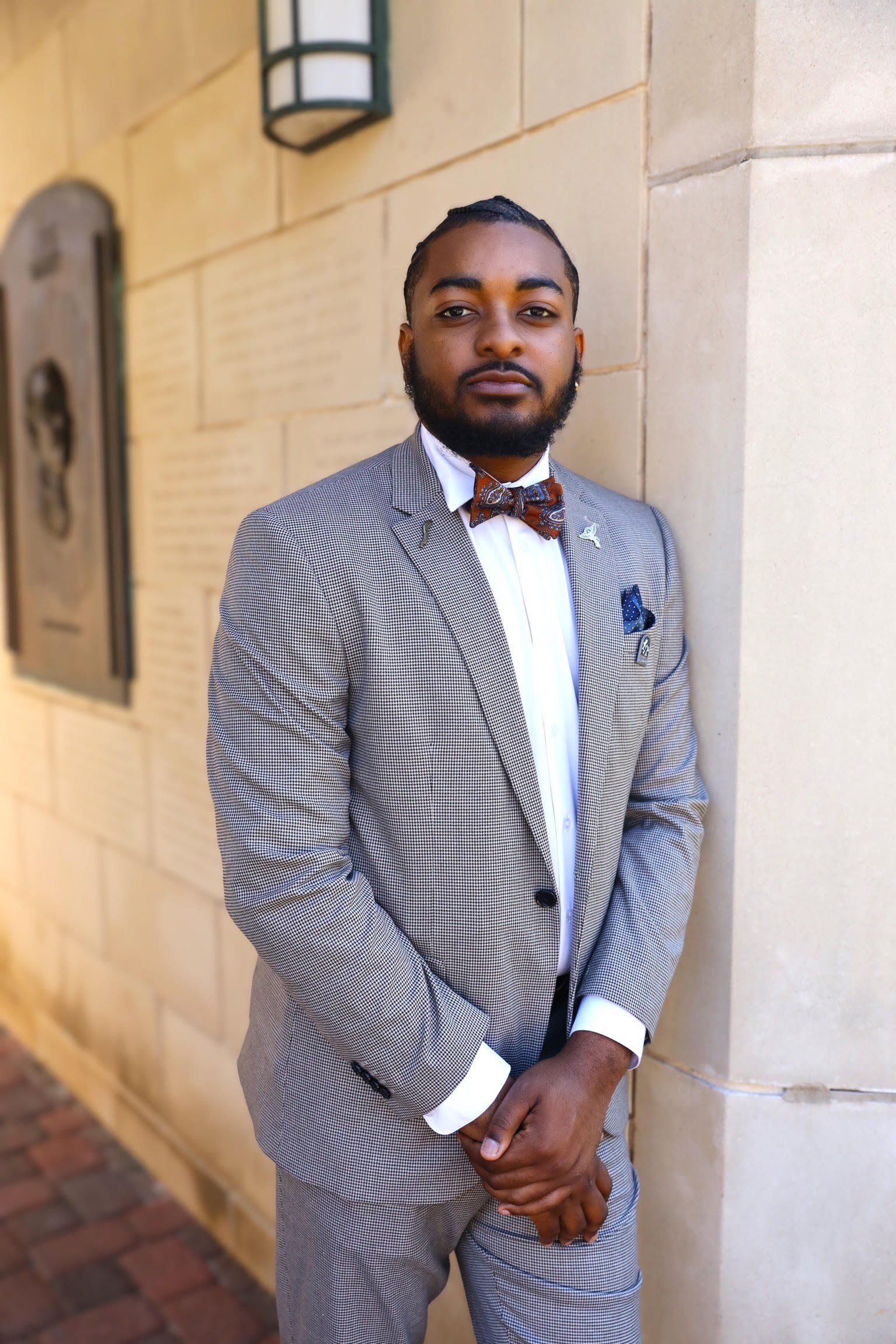 Dr. Tavon Cooper-Thomas
Exam Doctor
Dr. Tavon Cooper-Thomas is from Hemingway, South Carolina. After achieving his Bachelor's Of Science Degree in Biology at Claflin University, he began his life of Chiropractic at Life University. His hobbies are playing basketball, listening to music and spending time with family and friends.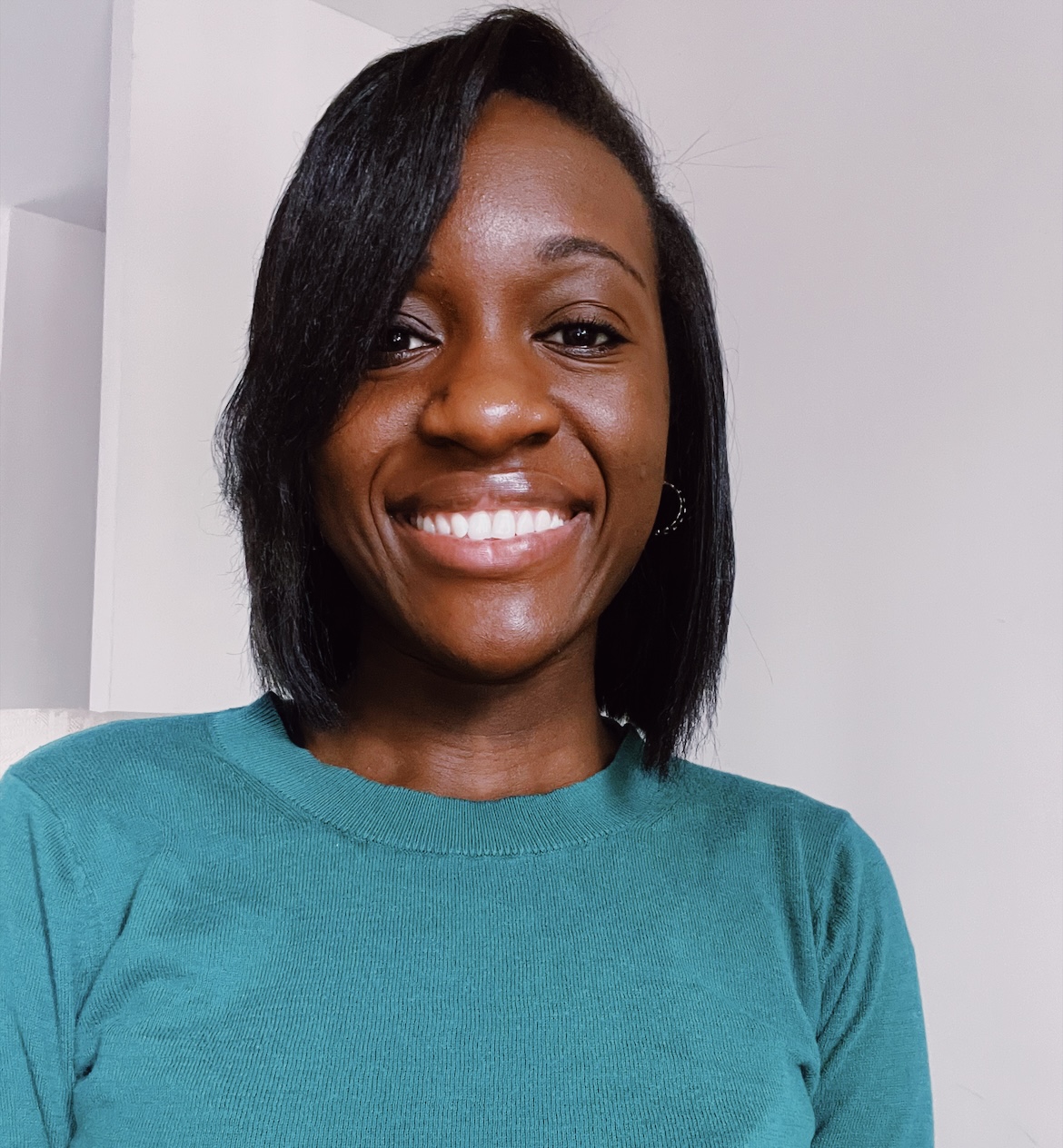 Dr. Nari Chitambira
Exam Doctor
My name is Dr. Nari Chitambira. I was born in North Carolina. I spent part of my early childhood in my family's home country of Zimbabwe where I lived with my grandmother and aunt for 7 years. I later moved back to Raleigh, North Carolina to be with my parents when I was 9 years old. My first experience with chiropractic was at the age of thirteen when I was referred to a chiropractor due to scoliosis. I was intrigued by the idea of helping people prevent sickness and disease rather than just alleviating pain. I completed my bachelors of Exercise Science at the University of North Carolina Wilmington in 2017. After taking some time off, I enrolled in the chiropractic program at Life University where I graduated in 2021.
When I am not in the office, I enjoy spending time with my family, exploring the city with friends, traveling, hiking, and listening to music.
I am super excited for this opportunity and I am looking forward to helping patients along their wellness journey.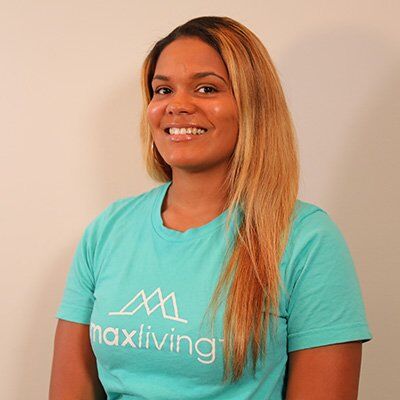 Dr. Stephenie Dallas
Exam & X-ray Technician
Stephenie Dallas is from Georgia. She has a background in science with a degree in Biology and Neuroscience. She is currently in school to earn her Doctorate in Chiropractic. She is a mother of two children and her hobbies include hiking and enjoying the outdoors, listening to sermons, and spending time with family.
Stephenie has a huge heart and is passionate about her faith and spreading the truth about health and healing. She has been apart of our team for 4+ years, and after seeing the amazing transformations in our office, decided that she wanted to take on this journey as a career.
She is a huge leader within the MaxLiving student program, learns from the top doctors in the networks and leads other students to grow. She has a huge vision to impact many lives through the 5 essentials and empowering others to reach their God given potential.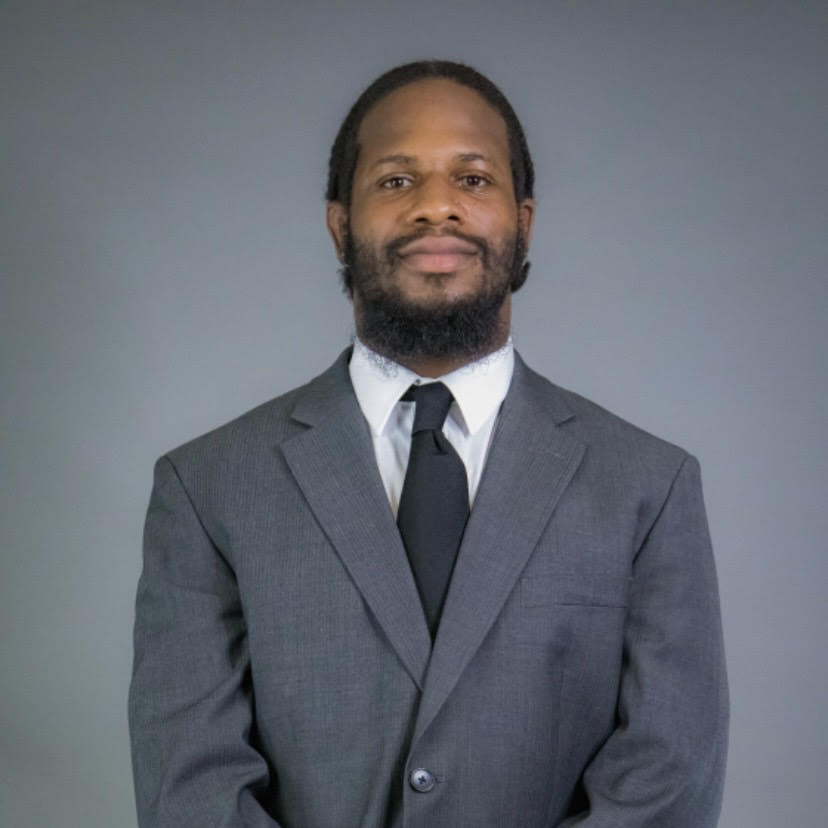 Dr. Phillip McBride
Exam & X-ray Technician
My name is Phillip McBride. I am currently 2/3 of the way from completing school and earning my Doctors of Chiropractic at Life University. Prior to beginning this program, I graduated from Hillgrove Highschool in 2015 and was a 4-year varsity letterman for the wrestling team. I continued my academics at Life University where I obtained my Bachelor's Degree in 2020. During this time, I wrestled on a scholarship as a 4-year starter for Life University's Men's Wrestling team. While in school I'm also helping out as a Graduate Assistant Coach for the team as well.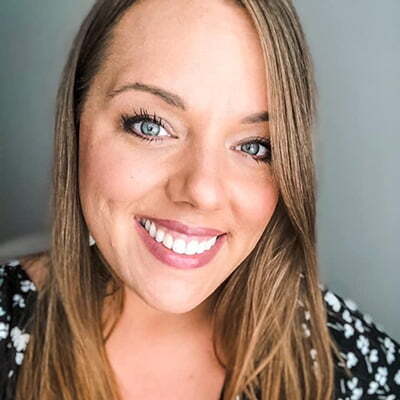 Sarah Salazar
Office Manager
Sarah Salazar has committed her life to leading and helping people. After being introduced to the 5 Essentials of Maximized Living in 2010, she experienced a radical transformation in her health. As a result , she lost almost 100lbs and knew she had to be a part of bringing these principles of true health to her community.
She has devoted the past 12 years to serving the patients at West Cobb Chiropractic as the Clinic Director and a Certified Health Coach. She is also a leader within the MaxLiving network where she helps train and coach other chiropractic assistants and teams on delivering the 5 Essentials to patients.
She has a heart to be a part of bringing hope, health, and healing to people's lives.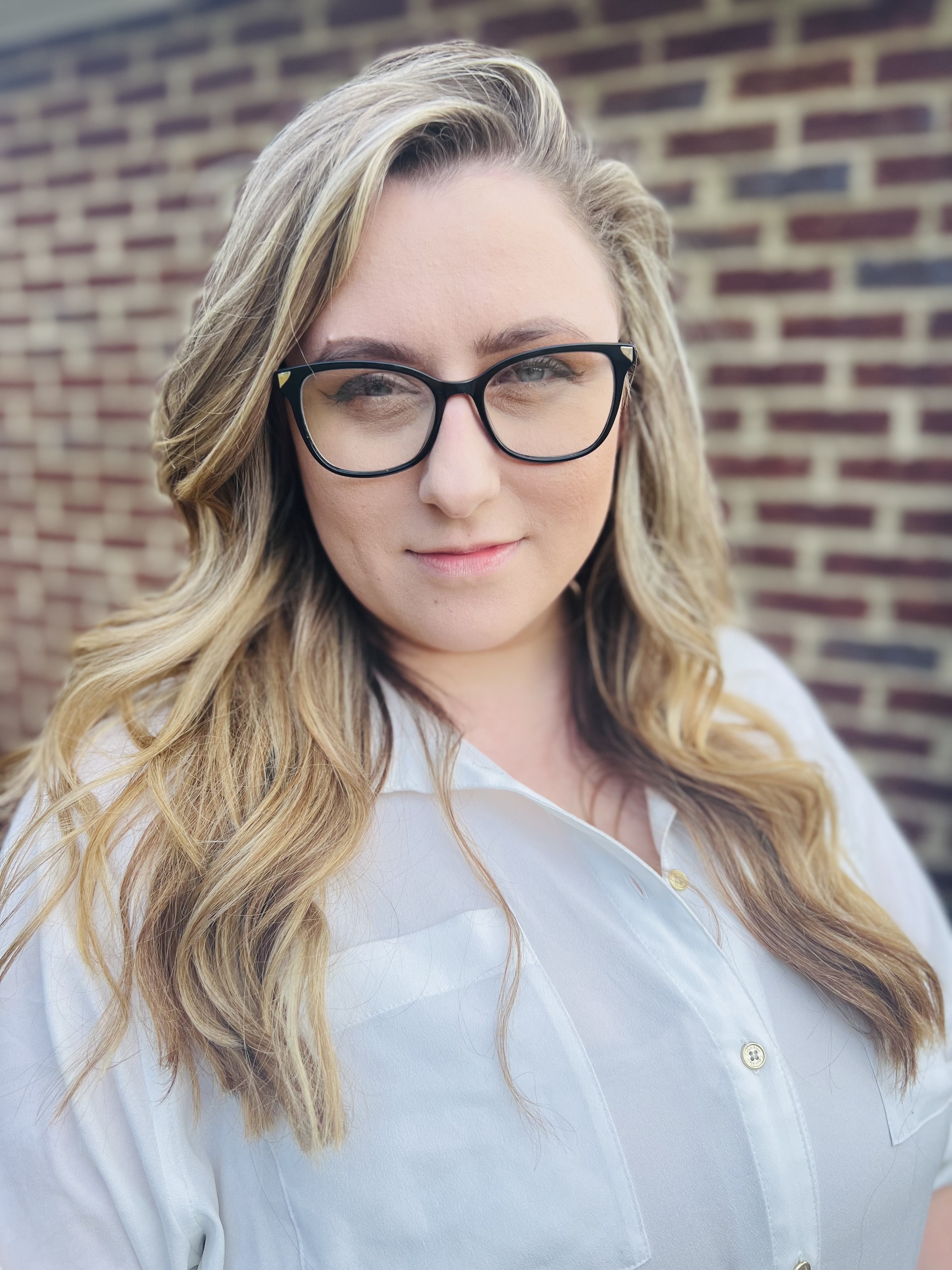 Kristin Russo
Front Desk Manager & Chiropractic Assistant
I am a vibrant and caring individual born and raised in Dallas, Georgia. Growing up here has been an incredible journey filled with laughter, love, and unforgettable memories. I have been fortunate enough to be surrounded by amazing people who have shaped me into the person I am today.
My friends and family often describe me as kind, thoughtful, and sassy. I believe that kindness is one of the most important qualities anyone can possess. Being thoughtful means considering others' feelings and needs before my own, which is something I strive to do every day. And yes, I admit it – I have a bit of sassiness in me too! This trait adds a dash of spice to my personality and keeps life interesting.
Living by strong values is crucial for leading a fulfilling life. For me, Jesus is number one, followed closely by my unwavering commitment to my family. My faith guides me through life's challenges and provides me with a sense of purpose. It teaches me to be compassionate, forgiving, and loving towards others. Meanwhile, my family serves as my rock, offering support and encouragement during both good times and bad. Their unconditional love drives me to be the best version of myself.
In my free time, I cherish every moment spent with my precious little girl. She is the light of my life, and nothing brings me more joy than watching her grow and learn new things each day. As a mother, I aim to instill in her the same values that have guided me throughout my life: faith, love, and kindness.
I am proud to be a kind and thoughtful individual with strong values and an unwavering commitment to my faith and family. Through all of life's ups and downs, these guiding principles remain constant, providing me with a sense of stability and purpose. As a member of the team and family at West Cobb Chiropractic I aim to always bring these values to my work to provide each and every patient with the care they all deserve. I am excited about the opportunities and challenges that lie ahead and the chance to make a positive impact on the world around me.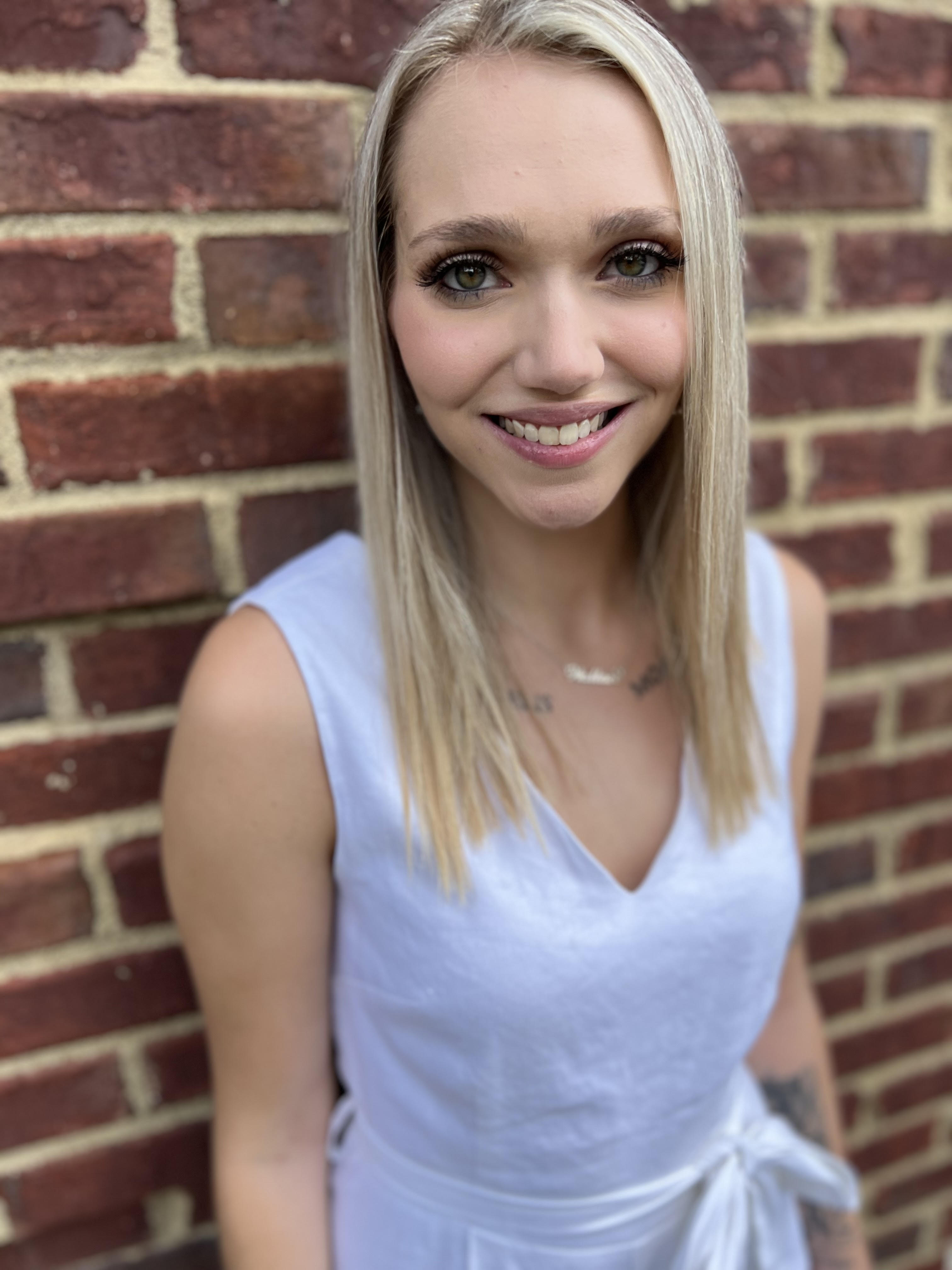 Amy Wallace
Patient Care Coordinator
Amy Wallace began her career in Chiropractic at the age of 18. After having physically experienced the wonders of holistic health care in her personal life, she became determined to find a way to assist others on their journey. Amy is passionate about leading others to health and healing, and acts as our Patient Care Coordinator in the office. She works alongside both our doctors and patients as a liaison and leader to ensure that everyone is supported in their health goals. In her free time, you can find her writing poems, making music, and hiking with her dogs.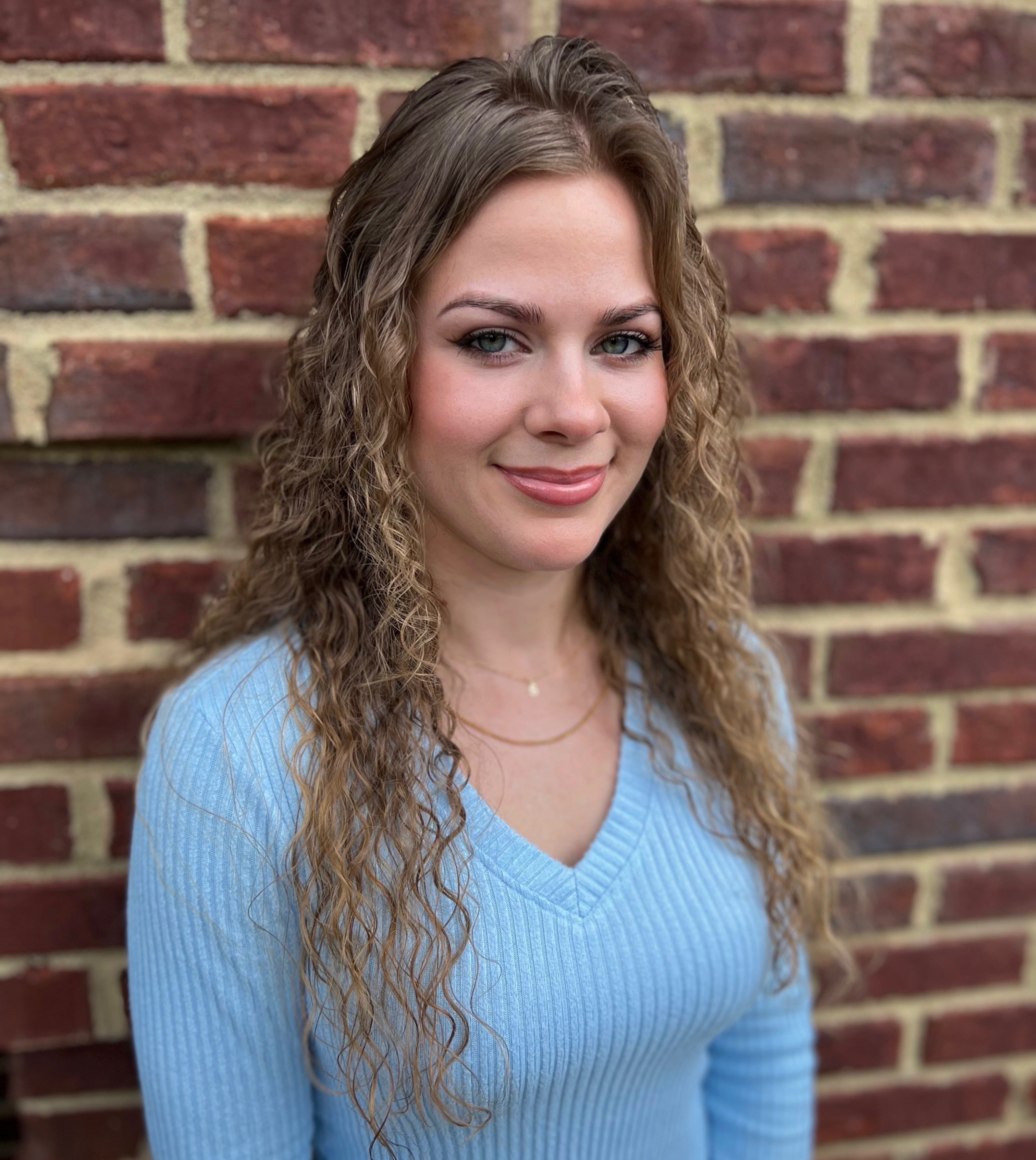 Shanna Murphy
Chiropractic Assistant
Shanna has been a part-time Chiropractic Assistant at West Cobb Chiropractic since 2020 while pursuing a BBA degree at KSU. She was initially introduced to chiropractic care after a weightlifting accident as a student athlete at McEachern High School in 2017. Since working at West Cobb Chiropractic, she has broadened her knowledge about healthcare, and has become very passionate about nutrition, and living an active and toxic-free lifestyle, in addition to core chiropractic care. She loves supporting West Cobb Chiropractic and sharing her knowledge to help others improve their overall health. Outside of school and work, Shanna's interests are jewelry design, 3D art, photography and having fun with family and friends.
Doctor's Blog
Reviews
This clinic is owned and operated by West Cobb Chiropractic, a MaxLiving
Partner