West Cobb Chiropractic
We believe that being a MaxLiving office is more than a place that helps people feel healthy. Through the highest quality chiropractic and corrective care, combined with The 5 Essentials®, we're here to empower patients with both knowledge and healing. Trust that your health is in expert hands. We have been in the West Cobb community for over 20 years and are committed to the health of our community. Our doctors and staff are here to support you on your health journey, wherever you are on that journey.
Hours of Operation
Monday:

7:30 am – 10:30 am 2:30 pm – 6:00 pm

Tuesday:

3:00 pm – 5:00 pm

Wednesday:

7:30 am – 10:30 am 2:30 pm – 6:00 pm

Thursday:

Closed

Friday:

7:30 am – 10:30 am 2:30 pm – 6:00 pm

Saturday:

8:30 am – 9:30 am

Sunday:

Closed
About
West Cobb Chiropractic – Powder Springs, GA
Meet The Team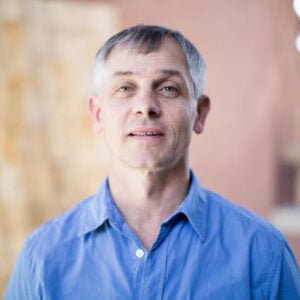 Dr. Fred Roberto
Owner
Dr. Fred Roberto received his education from Old Dominion University in Norfolk, VA where he studied Sports Medicine. He then graduated from Life University in Marietta, GA in 1995 where he received his doctorate in chiropractic. Dr. Fred is a renowned authority on the natural laws of health and healing. He has owned and operated one of the largest natural healthcare facilities in the country for over 20 years. He is a key player in the MaxLiving movement which is focused on redefining the wellness industry.
Dr. Roberto's calling into healthcare started as a child with his battle with severe, debilitating migraines. Even at a young age, Dr. Fred did not accept this as normal nor did he believe that medication was the answer. It was as if God charted a course ending with the discovery of the principles of chiropractic and resolution to the suffering. As a result of this battle, Dr. Roberto has become an expert on migraine headaches and has helped thousands find relief.
Dr. Roberto has dedicated his life to revolutionizing our current healthcare crisis and he spends much of his time speaking in both the secular and non secular arenas. Dr. Roberto is an accomplished athlete and a physical fitness advocate and is a team doctor and peak performance expert for USA Wrestling for both the athletes and coaches. He has traveled with the USA Wrestling Men's Freestyle team since 2009 including all of the World Championships, the 2012 Olympic Games in London, the 2016 Olympic Games in Rio and a host of trips, camps, and tournaments.
He is also the creator of the MaxT3 exercise program for MaxLiving and launched a MaxT3 Fitness Center in 2014. Dr. Roberto resides in the suburbs of Atlanta, GA with his wife and three children. Dr. Roberto prides himself on his service in the community through partnering with local schools, volunteering as a youth coach in Soccer and Wrestling, serving on local advisory boards, heading up an annual food drive for Calvary Children's Home, an annual benefit for a local homeless shelter (Must Ministries), lecturing at local organizations, health/spinal screenings, and the like.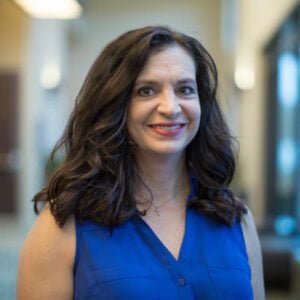 Kimberly Roberto
Certified Holistic Nutritionist
Kimberly Roberto has owned and operated West Cobb Chiropractic with her husband for over 20 years. She always had a passion for cooking which turned into a passion for nutrition.
Kimberly is a Certified Holistic Nutritionist and is the co-author of the best-selling Maximized Living Nutrition Plans which has sold over 10,000 copies. She trains MaxLiving doctors and their staff on nutrition principles and speaks to many groups, organizations, and individuals about nutrition and the role it plays in health.
She is a nutrition consultant at West Cobb Chiropractic offering nutritional testing, personalized dietary recommendations and hundreds of healthy recipes, and is a fitness trainer at the maxT3 Fitness Center.
As a business owner and a mother of three, she knows how to fit a healthy diet into a busy schedule.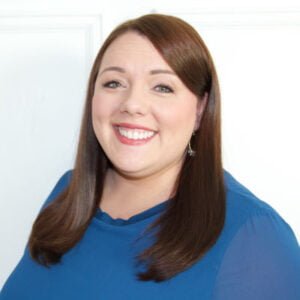 Sarah Keith
Office Manager
Sarah Keith has committed her life to leading and helping people. After studying theology, she spent 8 years working on staff in churches where she lead youth ministries, drama teams, music ministries, and helped organized and lead mission trips all over the united states and overseas to help those in need.
After being introduced to the 5 Essentials of MaxLiving in 2010, she such a radical transformation in her health, that she knew she had to be a part of bringing these principles of true health to her community. She has devoted the past 6 years to serving the patients at West Cobb Chiropractic.
She has a heart to see people be everything God has created them to be mind, body, and spirit.
Blog
Reviews
This clinic is owned and operated by West Cobb Chiropractic, a MaxLiving
Partner