Venice Village Chiropractic Clinic
  Print & Fill out: Adult Patient Paperwork
  Print & Fill out: Pediatric Patient Paperwork
Hours of Operation
Monday:

7:45 am – 10:15 am
3:00 pm – 6:00 pm

Tuesday:

By Appointment Only

Wednesday:

7:45 am – 10:15 am
3:00 pm – 6:00 pm

Thursday:

3:00 pm – 6:00 pm

Friday:

7:45 am – 10:00 am

Saturday:

Closed

Sunday:

Closed
Meet The Doctor
Dr. Gary Bolen has been providing chiropractic care to families in Venice for 20 years. His practice has grown from his commitment for treating patients through chiropractic care and education. Every month Dr. Bolen offers free healthcare classes to his patients and the community on topics such as nutrition, detox, exercise, overall health and stress management. Classes are often directed at common health concerns such as high-blood pressure, diabetes, and cancer.
Dr. Bolen has seen how healthy holistic lifestyle choices can remove many patients' dependency on prescription drugs. Patients often hear him say, "If your doctor still sees prescription meds as a long-term solution for high blood pressure and cholesterol, you need a new doctor!" Chiropractors are the doctors of the new age of health care, challenging the philosophy of the "sick-care" culture, where the answer to every ailment is a drug. Chiropractic philosophy teaches that when we remove nerve interference, we "turn the power on" and allow the body to heal itself naturally.
"When I was younger, I had allergies, headaches, asthma, and sinus issues," says Dr. Bolen. "In my early 20s, I got into a car accident and began living off of anti-inflammatory meds and muscle relaxers. Finally, I was desperate enough to go to a doctor who was going to crack my back." After a series of adjustments, the pain from the accident was gone … but so were the chronic allergies, headaches, and asthma.
This personal experience with chiropractic care is what gave Dr. Bolen the passion to pursue his training—and it's still what makes him love coming to work every day. "I love hearing my patients say they're pain free, and they're able to do things they haven't been able to do in 10 years. It's incredibly rewarding."
Dr. Bolen is a graduate of Logan College of Chiropractic with his doctorate in Chiropractic and Bachelors in Biology. Dr. Bolen's office has grown to become one of the largest wellness clinics in the state of Florida and the United States. He holds advanced certifications in spinal correction and nutrition along with advanced training in exercise and toxicity. He has served as a member of the Sports Performance Council to several U.S. national teams and professional sports teams.
Dr. Bolen is dedicated to transforming the health and lives of families in Venice and surrounding communities through the 5 Essentials of MaxLiving and the body's innate ability to heal itself by fixing spinal subluxations and removing nerve interference.
NEW PATIENT
SPECIAL
FREE CONSULTATION
Latest Health Articles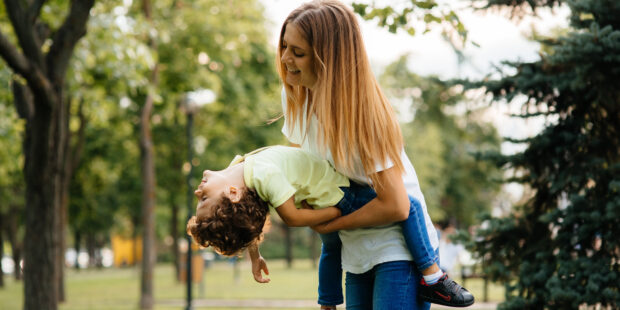 One of the most helpless feelings in the world is seeing your child suffer and not knowing how to help them. When that child is not yet verbal, the alarm bells in your head really start going off.  For many families, their chiropractor functions as their primary care provider. Taking your child to the chiropractor when they're sick or in pain is no different than mom or dad visiting the chiropractor for what ails them.…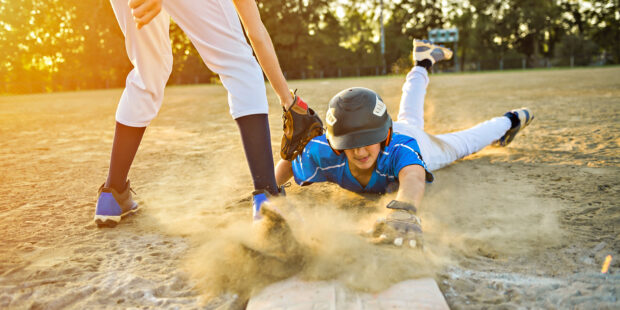 As a health and fitness advocate, you probably didn't know that sports and recreational activities account for approximately 8.6 million injuries each year in the US, that are bad enough to be treated in the emergency room. While this includes injuries from a wide range of sports and activities, not just those specific to the spring, Americans tend to participate in more sports and physical activities during the warm months, including the spring and summer…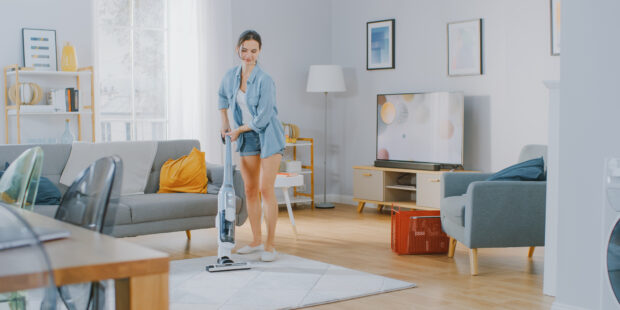 Sunday. The day of rest. This notion has distinctly biblical roots, as on the seventh day, God rested after creating the world. Life in 2023 still mirrors this story. We spend Monday through Friday creating our lives through our chosen careers; Saturday is spent mostly running errands in support of our lifestyle; and finally, on Sunday, maybe after religious service, most of us rest and unwind—until those last few hours when we start thinking about getting…
Latest Recipes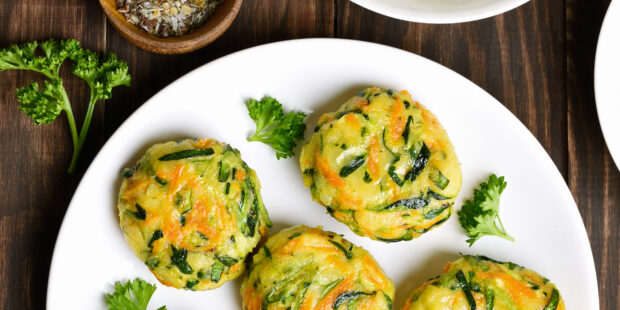 This flavorful and very easy-to-make recipe is sure to impress guests at your next get-together. These zucchini fritter cups are even a great breakfast option to make ahead of time and have ready for those busy mornings!
This clinic is owned and operated by Venice Village Chiropractic Clinic, a MaxLiving
Health Center