Victory Health Center
At Victory Health Center, we tackle the underlying cause of health problems to allow your body to heal and function like it was designed. We believe that "The power that made the body, heals the body …as long as there is no interference". We achieve this through what we call the 5 Essentials of Health.
True health is not achieved through symptom management nor defined by how good you feel, but instead is defined by how well your body systems are functioning.
We strive to offer only the best all-natural care in the world. We know we can help you make a positive difference in your life. Our philosophy is to deliver real, lasting results through simple, easy-to-follow solutions.
NEW PATIENT
SPECIAL
FREE CONSULTATION
Hours of Operation
Monday:

8:00 am – 11:00 am
3:00 pm – 6:00 pm

Tuesday:

8:00 am – 11:00 am

Wednesday:

3:00 pm – 6:00 pm

Thursday:

8:00 am – 11:00 am
3:00 pm – 6:00 pm

Friday:

Closed

Saturday:

Closed

Sunday:

Closed
About
Victory Health Center – Broomfield, CO
Meet The Doctors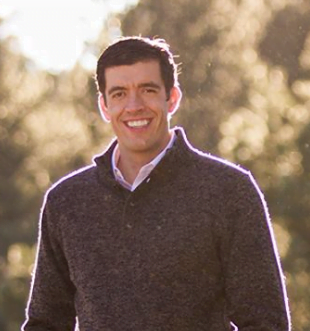 Dr. Ryan Warhurst, D.C.
Chiropractor
Dr. Ryan has been serving the local community since 2004 and is currently running a rapidly growing practice in Broomfield, Colorado. A goal of Dr. Ryan is to make Broomfield and the surrounding community one of the healthiest areas in the country. He has received chiropractic care since the day he was born. Because those early adjustments helped to save his life from what doctors had determined to be a terminal disease, Dr. Ryan is passionate about giving this same life giving opportunity to families in the area so that parents and children alike can experience freedom from disease and live a full and maximized life. Dr, Ryan holds advanced certifications in spinal care, nutrition, fitness, detoxification and also pursued certification in pregnancy and pediatrics because of the impact chiropractic care had on him and his family at an early age.
Because of his outward, community focus, the health and wellness principles that are taught in the health center are also available to the community at large. Dr. Ryan will visit your corporation, church, school or small business to deliver this life saving information as a presentation or as a lunch and learn. A passion of Dr. Ryan's is to donate his time to help churches incorporate comprehensive wellness programs, teaching them God's laws of health and healing.
Dr. Ryan is a husband to Jen and father to Wyatt. He enjoys skiing, hiking, biking, outdoors, CrossFit, and watching his Alma Mater, the Baylor Bears in any sporting event, but especially basketball as he is a former collegiate basketball athlete for the Bears.
Blog
Reviews
This clinic is owned and operated by Victory Health Center, a MaxLiving
Health Center