Infinity Wellness Center
Infinity Wellness Center is Aurora's leading health and wellness clinic, offering the most effective resources and treatment in alternative medicine.
Each of our doctors have completed extensive trainings and additional certifications beyond the 8 years of required schooling for their degrees, so they can provide very specific and customized treatment to each individual that steps through our doors. Together, they have a combined 30 years of experience in helping people restore true health.
Our philosophy is simple. We work with the body to unleash its natural healing potential, and work to remove things that may interfere with healing. We focus on the nervous system first, to ensure proper signaling between the brain and body systems. Our distinctive 5 Essentials approach to healing, has allowed thousands of people to achieve the health results they've been searching for and start living the life they've been dreaming of.
Our team of experts is passionate and excited about helping people find right tools for their specific healing journey. We will guide you with your customized health plan, and give you access to advanced resources. Let's begin your healing today!
NEW PATIENT
SPECIAL
FREE CONSULTATION
Hours of Operation
Monday:

7:30 am – 10:00 am
3:00 pm – 6:00 pm

Tuesday:

3:00 pm – 5:45 pm

Wednesday:

7:30 am – 10:00 am
3:00 pm – 6:00 pm

Thursday:

7:30 am – 10:00 am
3:00 pm – 5:45 pm

Friday:

Closed

Saturday:

7:30 am – 8:45 am

Sunday:

Closed
About
Infinity Wellness Center – Aurora, CO
Infinity Wellness Center is a complete health and wellness center encompassing 5 Essentials of health to help you and your loved ones reach your highest health and life potential. Our center has a team of three world-class doctors who divulge into a complete health-history to help you get the answers you've been searching for. Throughout their 30 years of combined experience, our doctors have seen it all and have helped patients of all ages to achieve life-changing results, even with the most complex cases.
All care in our office, is completely customized to each individual and we offer proven results to help you achieve your health goals.
Our team of experienced doctors travel all over the U.S to learn from the top doctors in the world, so they can stay up-to-date on the latest spinal correction techniques and healing protocols. Each of our doctors has a variety of degrees and certifications, and each specializes in their own dynamic mixture of techniques which allow your body to unleash it's healing potential.
In addition to cutting-edge spinal correction, our office offers state-of-the-art therapies, nutritional programs, exercise programs, detoxification services, and a variety of health classes, seminars and workshops.
Upon entering Infinity Wellness Center, our vibrant team will greet you with a warm smile and loving welcome. From the second you enter our clinic, your health journey begins and our entire team works together on your behalf, to ensure you get the highest quality care. To top it off, you will be entering a mission field of like-minded health warriors. We have a created a strong community of individuals and families who are eager to help each other learn and support each other in their struggles and triumphs. From people in similar shoes as you who might be just starting out and can relate to beginning the voyage, all the way to people who have been with us for over 10 years and love mentoring and encouraging the new members, you will meet the most incredible network of people excited to help you along the way.
Services
Advanced Spinal Correction and Care
The spine is at the center of all of your body's systems, and for many people, proper spinal alignment opens the door to a lifetime of health and improved physical ability. Misalignment can be caused by emotional or physical challenges, and when abnormalities are corrected, the body's systems can work together without interference.
Advanced spinal correction done by the experts at Infinity Wellness MaxLiving Partner can help to restore your body's own natural ability to heal. Dr. Cummins and his team of experts will address underlying issues and focus on long-term results to promote overall wellness and health
Natural Detoxification
We all encounter a surprising amount of toxins each day in places like household cleaners, personal care products, and processed foods. Toxins can impact your health, and while it's impossible to avoid all toxins, it's important to reduce exposure and remove toxins on a cellular level.
With the help of Infinity Wellness Center of Aurora, CO, you can learn to detox naturally as part of your healthy new lifestyle. Natural detoxification can help to reduce inflammation and support the body's ability to heal itself.
Nutritional Counseling
The Chiropractic practice of Aurora, CO, provides a nutritional assessment that will determine where changes need to be made in your diet and what supplements you may or may not need. Once they know where you are today, they can put together an individualized nutritional plan. You'll obtain nutritional counseling and guidance on choosing natural whole foods in a way that's easy to understand.
Fitness Education
The Chiropractors of Infinity Wellness Center want to empower you to pursue physical activity that can help you to be more fit while having fun. They'll help you to attain optimal fitness in minimal time which can improve your body's ability to handle stress.
Scientifically based exercises are recommended based on your unique abilities, whether you're a total beginner or someone who exercises regularly. You'll be able to participate in fitness classes, health seminars, and workshops, and you'll learn safe and effective ways to exercise at home.
Neurofeedback Therapy
Neurofeedback is non-invasive, meaning it does not require any surgery or procedures. No medications are needed to come with the process either. As well as the process is fast, just calling for half an hour per session. Some individuals will see enhancement immediately.
Neurofeedback training assists the mind to re-organize itself, based upon the responses it receives, causing more adaptability as well as resiliency. Modern neurofeedback allows considerable and long-lasting change without side effects. Most of us don't recognize just how much impact our mental health has more than exactly how we feel, our efficiency, and exactly how we connect to others. Neurofeedback urges the mind to go back to an even more efficient as well as efficient procedure by routing the brain to locate its optimum functioning. People report feeling calmer, being much less responsive as well as able to access a state of mental quietude and reflection. You can create better perspectives, routines as well as an extra focused orientation with a steady method.
The Clear Mind system utilizes photic excitement technology to boost the benefits of neurofeedback. Research has shown that stimulating the mind with pulsing lights throughout neurofeedback will certainly cause more precise detection of unusual brainwave activities. Clear Mind Facility is distinct in offering this innovation with its neurofeedback system.
Meet The Team
Meet The Team
Dr. Tim Cummins, D.C.
Owner/Lead Doctor
Life Chiropractic College West
Dr. Tim is the owner of Infinity Wellness Center and his mission is to help as many people as possible unleash the infinite and amazing, God-given, healing capacity within our bodies. He is the brains and the muscle behind our whole practice. He has worked unwaveringly over the past 20 plus years, determined to change the direction of our current healthcare systems. He is passionate about educating our patients and community on true health and ensuring every family that comes through our doors has the tools they need to achieve their highest state of living and life potential.
Originally on the path to medical school, Dr. Tim's life was momentously changed by his encounter with a Chiropractor. Dr. Tim had suffered from several health ailments himself from the time he was a young child. Not knowing there was option to change the fate of his health conditions, he accepted these ailments as "the norm" and learned how to live with them. By age 22, he was taking 4 prescription medications to treat allergies, headaches and neck pain. His experience under chiropractic care forever changed his life and he quickly rerouted his course to Chiropractic School.
Shortly after graduating from Life Chiropractic College, West in 1999, Dr. Tim and his wife, Robin were called to serve the community of Aurora, CO. They immediately fell in love with the beautiful landscape, changing seasons, and endless activities that Aurora and the surrounding communities offered. Here they started their beautiful family and have remained rooted ever since. They enjoy watching their two high-school children play sports, and grow into outstanding individuals. Together they all contribute to serving the community and making a positive impact on humanity. Now over 20 years later, Dr. Tim has had the pleasure of helping 1000's of patients and families experience health and vitality at a level many thought would never be possible again.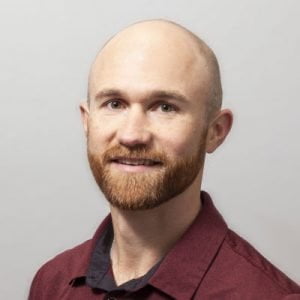 Dr. Zac Cummins, D.C.
Associate Doctor
Life Chiropractic College West
Dr. Zac is one of our skilled chiropractors. He will take you through your initial exam and help you find the underlying cause of your health concerns. Dr. Zac graduated from Life Chiropractic College, West in 2015 and utilizes a unique combination of techniques to help you accomplish superior spinal correction.
Dr. Zac has a special gift when it comes to working with pediatric patients. Dr. Zac's patience and determination helps even the most difficult cases achieve phenomenal results. His compassion for people, and understanding of true health will help you reach a level higher than you ever thought possible.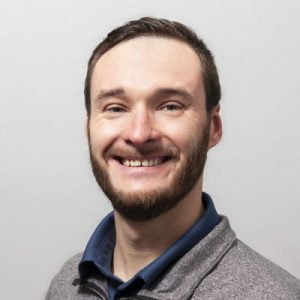 Dr. Troy Bonham D.C.
Associate Doctor
Dr. Troy brings an extensive wealth of knowledge to our practice. He spent his first 2 1/2 years of practice working under some the top doctors in Max Living. If your looking for raw facts and research on chiropractic and the 5 Essentials of health, he's your go-to guy.
Dr. Troy will be monitoring your progress throughout your care, and together, all three doctors will collaborate on your progress results to continue optimizing your healing process. You will also meet with Dr. Troy during your nutrition and detoxification counseling to gain guidance and a new perspective in all avenues of health.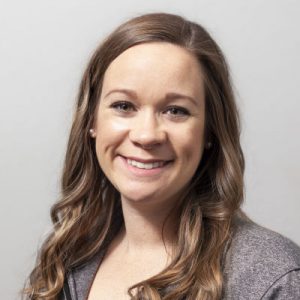 Ashley Cummins
Office Manager
Ashley is our lead CA, who will often the be the one greeting you with a warm, friendly smile, and will surely make you feel at home here. She is responsible for much of the inter-workings and behind-the-scenes details to keep things running.
Ashley has spent the last six years learning about chiropractic and the 5 Essentials, and is a great resource on implementing them in your household. She's particularly fond of nutrition and minimizing toxins, and has ample information and recipes on home-made products and solutions. Ashley has a big heart for helping people reach their full potential and best quality of life.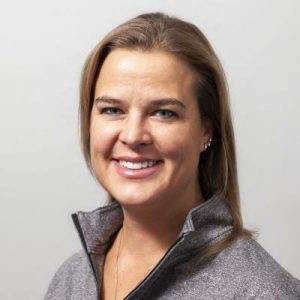 Christa Wood
Chiropractic Assistant
Christa is one of our friendly chiropractic assistants and her vibrant energy and will make you feel welcome right away. She attended college at Western University of Colorado, where she studied Organizational Communications and Psychology. Naturally, she is a people person and loves connecting with people and building quality relationships. She brings a wide variety of experience, including fitness coaching and exceptional customer service service. Chrsita will help keep you on track with your care, and is always offering health tips and inspiring motivation. She is most passionate about helping people and changing the world one smile at a time!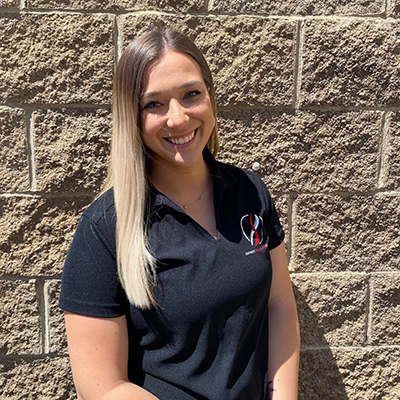 Andrea Maffei
Chiropractic Assistant/Front Desk Coordinator
Andrea is our fun and spirited front desk coordinator. She has always had an extreme passion about taking care of others and started her career as a chiropractic assistant in 2019. She loves helping our patients stay on track with their care, and making sure things run smoothly. Andrea has a huge heart for children, and you'll often see her running the front desk with a baby in arms so their parents start their care.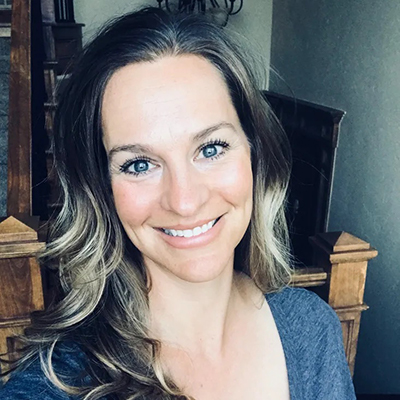 Lisa Marini
Neurofeedback Therapy Technician
Lisa is a Brain Health Coach and Certified Hypnotherapist. Lisa loves bringing an understanding of the brain and the critical role it plays in ALL decisions from weight loss, goal setting, stress relief and every area of life. After leaving a demanding, stressful career that was taking a toll on her health, she became passionate about helping individuals in health, performance and personal development. Lisa is the proud momma of two amazing boys. In her free time, she loves spending time with her family, being active, meditating and healthy eating – she's a foodie and has been caught several times shedding tears of joy over really delicious food.
Lisa is a Brain Health Coach and Certified Hypnotherapist. Lisa loves bringing an understanding of the brain and the critical role it plays in ALL decisions from weight loss, goal setting, stress relief and every area of life. After leaving a demanding, stressful career that was taking a toll on her health, she became passionate about helping individuals in health, performance and personal development. Lisa is the proud momma of two amazing boys. In her free time, she loves spending time with her family, being active, meditating and healthy eating – she's a foodie and has been caught several times shedding tears of joy over really delicious food.
Certifications:
Certified Hypnotherapist – American Board for Hypnotherapy ABH-NLP, registered in the State of Colorado, CHt
Certified Brain Health Coach – The Amen Clinic, CBHC
Certified Integrative Health Coach – Institute of Integrative Nutrition, INHC
Certified Neurosculpting® Facilitator – Neurosculpting® Institute, CNSF
Certified HeartMath Facilitator
Reviews
This clinic is owned and operated by Infinity Wellness Center, a MaxLiving
Health Center